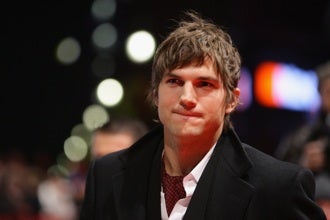 One of the interesting aspects of Twitter is the ability for celebrities to communicate directly with their fans. Yet as the site grows in popularity, some users are tiring of the increasing celebrity Twitter presence.
The celebrity invasion of Twitter has steadily increased over the past few months: actors, musicians, comedians, and authors all set up accounts on the site to connect with their fans and, perhaps more importantly, promote their material. Most celebrity Twitter users were greeted warmly: Neil Gaiman, Stephen Fry, and Russell Brand all have thousands of followers who often get responses to their questions direct from the celebrity, a type of exciting interaction that is both personal and public: a verification, for many users, that the celebrities they adore actually listen and care about what they have to say.
But the backlash against celebrity Twitters has already begun: after Ashton Kutcher "challenged" CNN Breaking News to see which account could reach 1 million followers first, (in the name of charity—the winner would agree to donate 10,000 mosquito nets for World Malaria Day) users began to suspect some celebrities of having more sinister motives behind their sudden interest in the service. Good intentions aside, many began "unfollowing" Kutcher yesterday, due to his tendency to gather followers but not actually follow anyone, and, of course, his role in bringing Oprah Winfrey to the site.
Oprah's arrival on Twitter was deemed a "disaster" by Milo Yiannopoulous of The Telegraph, who asked his own Twitter followers to weigh in on the situation. One user complained that Oprah's Twitter was just another means of promoting her "lifestyle": "The domination of her "book" club will put an end to literature as we know it. Imagine what's going to happen when she starts pimping out her feed. Books, magazines, movies," and another noted that Winfrey won't be able to adapt to the "real" tone of Twitter :"Because she can't even have an authentic conversation with her guests - never mind her followers. The cloud of vacuousness that is Ms Winfrey can only damage Twitter's reputation: what further proof do the naysayers need that Twitter is for twits?"
Oprah's overhyped arrival, combined with earlier reports that several celebrities were using ghost writers to promote "their brand" on the site, sparked a Twitter trend yesterday afternoon that embodies the growing frustration many users have toward celebrities who only seem interested in the site to plug themselves and "collect" followers: the tag #unfollowfriday. "Unfollowing anyone who mentions Kutcher, Oprah, or uses the word Internets. Satisfying. #unfollowfriday," wrote Leo Laporte (who, a commenter points out, is a Twitter celebrity in his own right, with over 100,000 followers and a popular podcast). His words were quickly re-tweeted throughout the site, with users adding their own suggestions for who to "unfollow." The main targets were celebrities who constantly talk about how many followers they have, but don't bother to follow other Twitter users, with Kutcher being the main target.