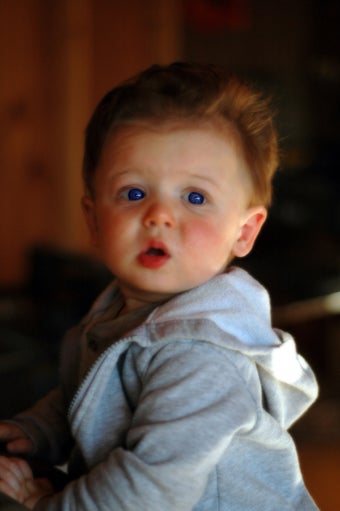 There's an old wives tale that a difficult pregnancy means you're having a boy, and several new studies show that male births may be slightly more risky than female births.
The New York Times reports that a recent study of 66,000 births by researchers at Tel Aviv University found that male babies had a greater chance of problems like premature birth and the need to be delivered by Cesarean. The results are similar to a 2002 study that examined 90,000 births in 1988 and 1999 and found that women pregnant with boys were 1.5 times more likely than women pregnant with girls to experience arrest of descent, in which the fetus stops descending during the pushing stage of labor.
Scientists believe the larger head size of males or their higher levels of androgens may play a role, but they add that the risks are so small that we shouldn't start worrying that male births are "high risk." Nor should the new findings give credence to the old myth about determining a baby's gender.
But, we've seen new research used to back up ridiculous urban legends in the past. Last year, two studies found that women with a high sodium intake and high potassium intake were more likely to conceive boys, and women who skip breakfast and have a lower calorie intake in general were more likely to conceive girls. Some interpreted this as proof that the old advice to eat bananas for breakfast if you want boys is true.