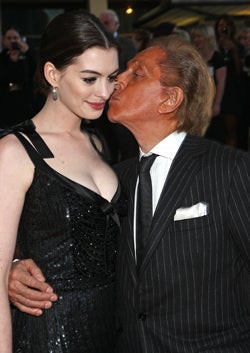 As befits the Best Movie Ever Made, the L.A. premiere for Valentino: The Last Emperor, at the Bing Theatre, brought out Gwynnie, Anne, Rachel and friends in equal parts gorgeous and god-awful glad rags.


The Good: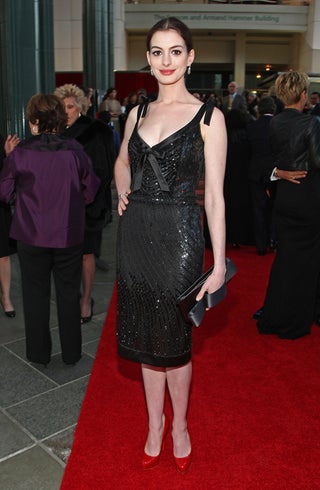 S
Anne Hathaway should just wear Valentino all the time. Okay, she gets a pass on laundry day.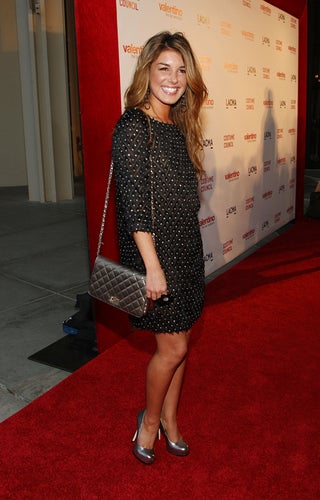 S
I daresay Valentino looked at her blankly, but Shenae Grimes is adorable and more starlets could take a page from her not-trying-too-hard-sexy book. It's a dull read, but whatever.



S
Tracee Ellis Ross has the height and the elegance to pull off this cummerbund silhouette - no easy task.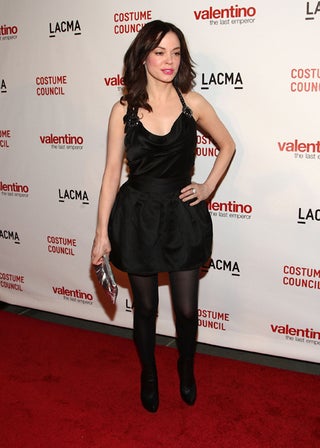 S
Rose McGowan's playful LBD is pretty, whimsical and elegant.


The Bad: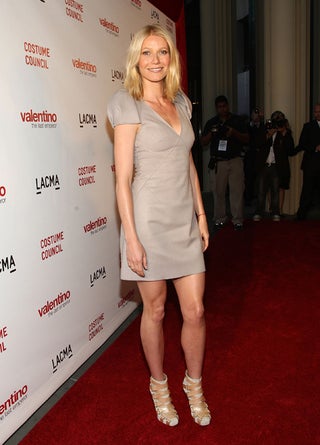 S
Gwyneth likes to show she's tall and slim by sporting ensembles that would make the rest of us look like gnomes - ie, structured puff sleeves and leg-shortening gladiators? Well, just cause you can doesn't mean it's not — how do you say? Unfortunate.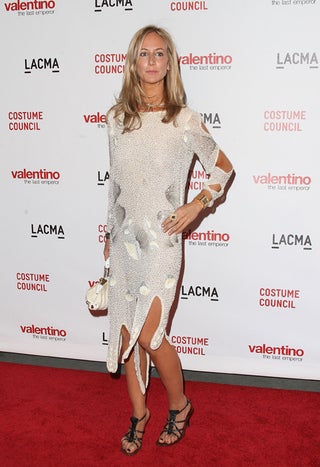 S
Victoria Hervey apparently had an encounter with a pack of furious rats on the way over. Maybe they didn't like the unflatteringly closed neckline?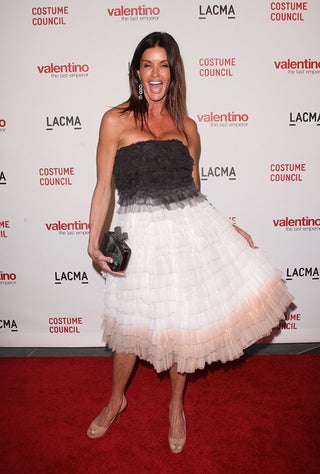 S
Could we stomach this on someone other than Janice Dickinson? Hmm...maybe if the waist were less bulky and the "Swan Lake - goes-to-camp-and-learns-tie-dye" less pronounced...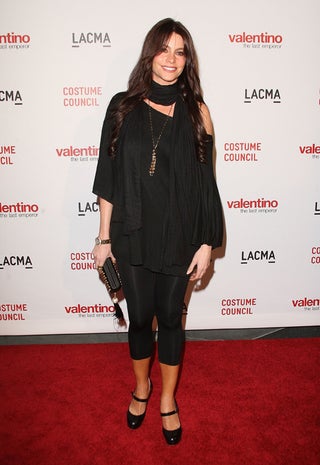 S
First of all, leggings? For Valen-friggin-tino?! And Sofia Vergara would have looked so lovely if she'd just wear a little color and pull her hair back or other mom-bromides. In any case, shiny leggings are crummy and Mary Janes are no palliative. (I swore I'd work "palliative" and "bromide" into one caption. And damned if I didn't. Damned if I didn't.)


What Say You?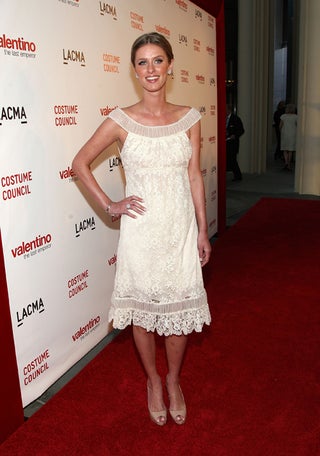 S
Nicky Hilton: lovely in lace, or bride doll?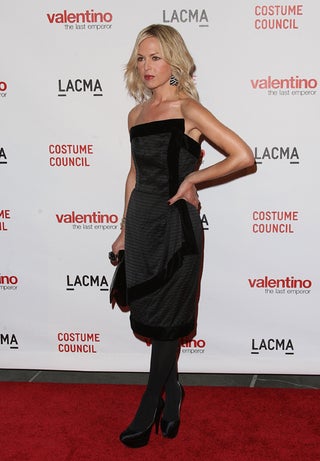 S
How do we feel about Rachel Zoe's footwear, runway to reality?
[Images via Getty]