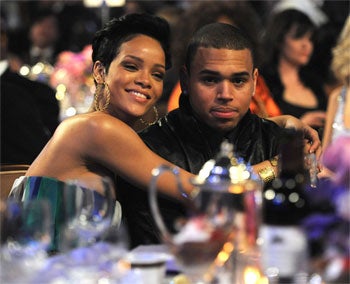 There are so many frustrating elements about this New York Times article on dating violence and teenage girls that one is not even sure where to begin. But let's give it a whirl, shall we?
The wrongness begins with the title, "Teenage Girls Stand By Their Man," which, in itself, sets the tone for the entire article, which seems to paint "teenage girls" as immature, uneducated, and clueless when it comes to dealing with potential violence inflicted upon them by their "men." The "men," by the way, are barely spoken of at all, as if they have no place in this story, as if they are not a piece of this increasingly difficult puzzle.
The piece, by Jan Hoffman, centers around the reaction many young women are having toward the Rihanna/Chris Brown incident, wherein many high school girls are blaming Rihanna for her actions and defending Brown, something we've discussed before. Oh, and it's published in the "Fashion and Style" section of the Times, because nothing says "Fashion and Style" like violence against women, right?