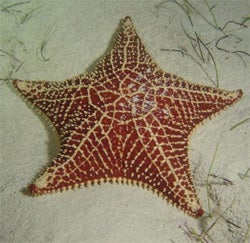 An anonymous woman at Metafilter needs some advice: What should she do about the boyfriend of two years who decided to surprise her mid-back massage with a peen rammed up her butt?
She writes:
He suggested we shower together, and I agreed. In the bathroom, he offered to give me a back massage with lotion. I knelt down, and he began massaging me. Before I know it, I feel his erect cock in the vicinity of my ass. Previously, as in several months ago, we discussed the fact that neither of us is interested in pursuing any anal play. As I feel his penis there, I forcefully say "No," but before I can finish he ends up shoving himself into my ass with no preparation. I screamed in pain, and he immediately stopped and began apologizing profusely. He said that he didn't know anything about anal, as in needing to be prepped, lube, etc. I was sobbing and bleeding, and we took a shower together so I could calm down.
So a man, with no preparation and little foreplay, in violation of a discussion in which she deliberately withheld consent for the act, penetrated her with enough speed and force to cause her to bleed. His explanation?
He said that he knows I am open to new things, and he wanted to surprise me.
Why, I always call forced sexual acts "a surprise." Don't you?
By her account, he begged her not to dump him, as apparently she didn't make him beg for his clothes back from outside the hotel room door while waiting for the police to arrive. And, naturally, she's not sure what to do.
Well, I'm not going to say I've never been pressured to, um, pop my anal cherry by a dude, but I will say the mere act of trying to pressure me into doing it caused a pretty permanent rift in our relationship. I will say that, without a doubt, the anal-obsessed douche always tried loitering back there more than once in a pretty obvious attempt to encourage me to relax, let him try it, see if I was paying attention. And, pretty much, I always was, and I visibly stiffened the hell up and lost my desire to mess around. I've had some pretty drunken sexual encounters with dudes during which, in the drunken fumbling in the dark, things momentarily ended up misaligned and not one of them — or me — was ever in any doubt about the fact that something was outside a part of me that was not my vagina (MetaFilter comments aside).