Yesterday in Paris, John Galliano took viewers on a journey to some Eastern European fantasy land where the ladies wear vibrantly colored peasant skirts by day and sheer, ethereal Theda Bara-esque gowns by night…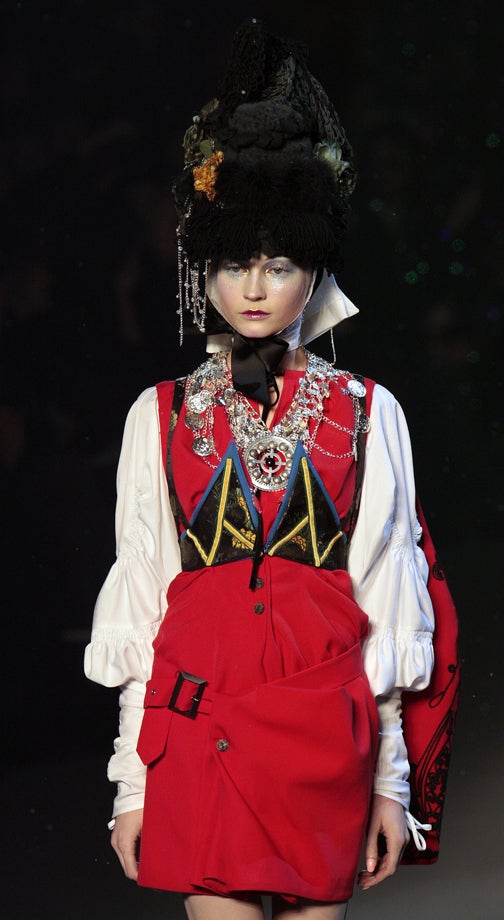 S
I don't know what is going on with the sleeves and the skirt, I only know that I like it.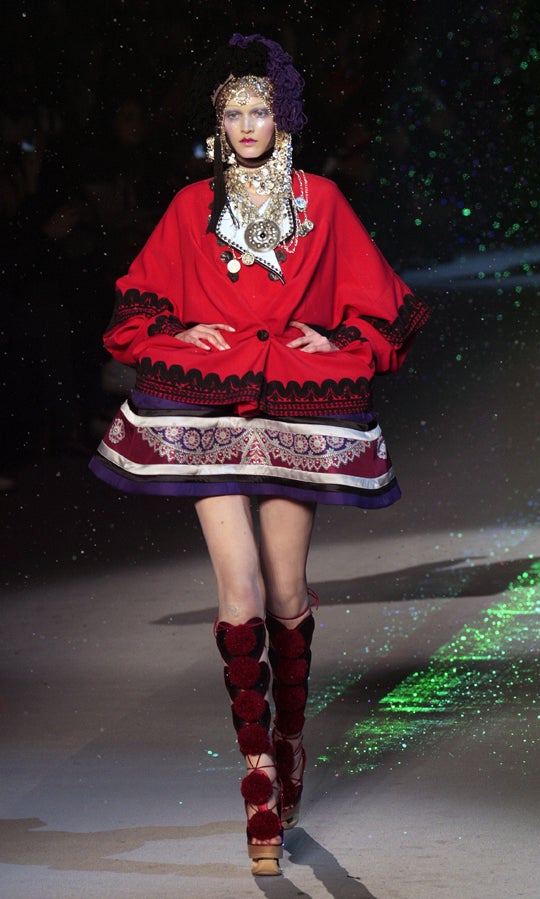 S
This is what you call an exaggerated hip. But the fabric looks so luxe! And the embroidery is gorgeous.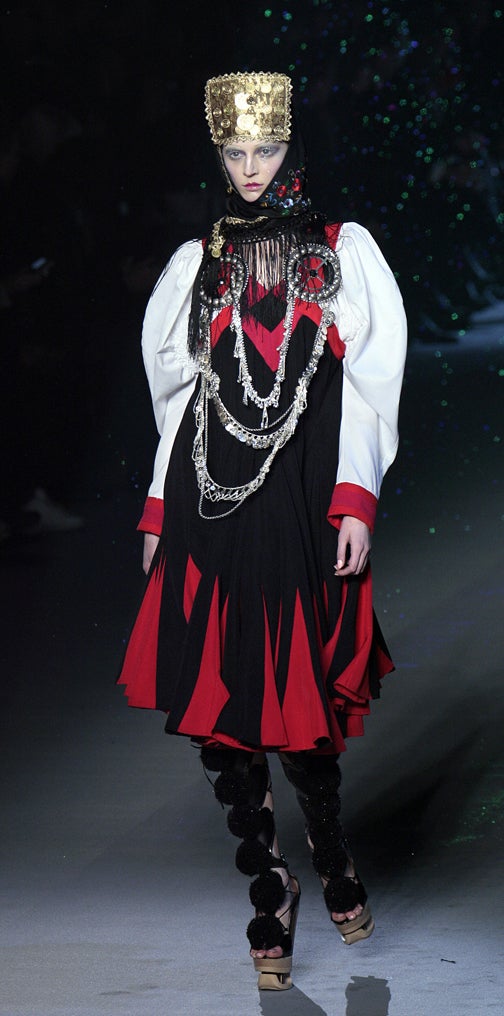 S
Whirling dervish chic.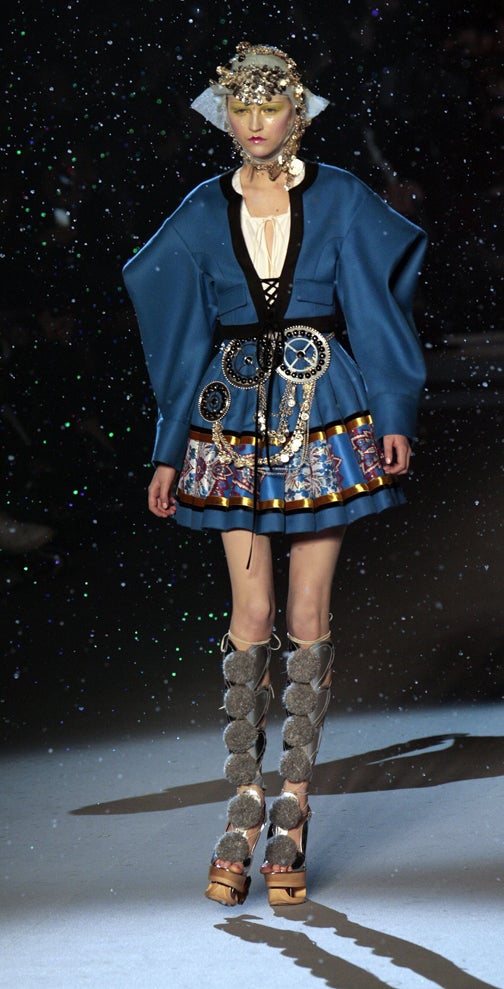 S
Heidi wants to go sledding, but she's not wearing the appropriate footwear.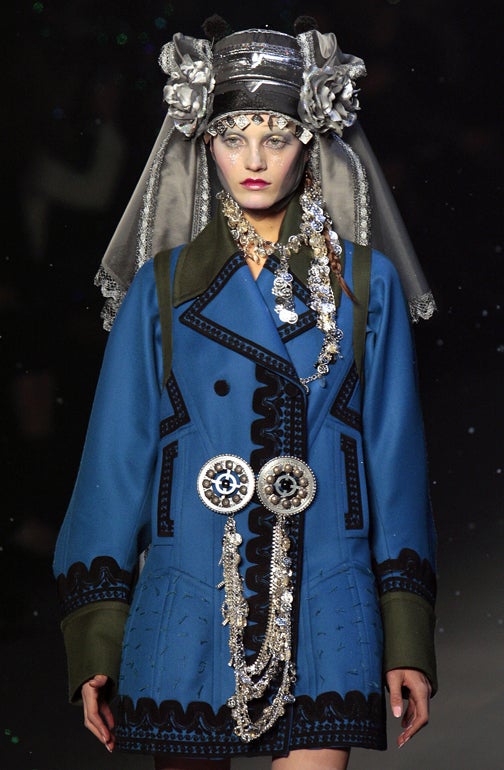 S
This shade of blue is divine.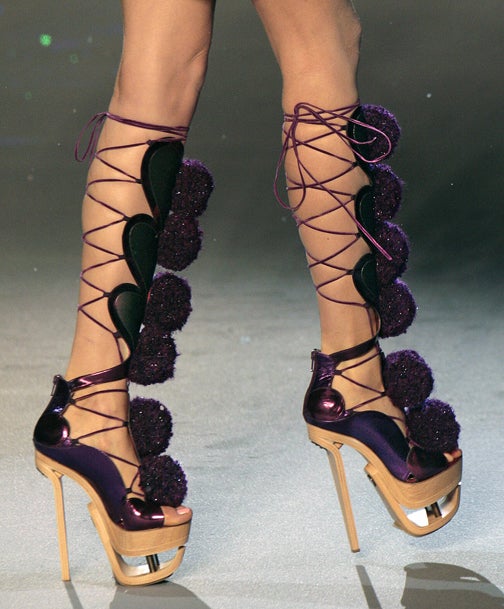 S
Are you sensing a trend in the shoes for fall? (Hint: Preposterous platforms.)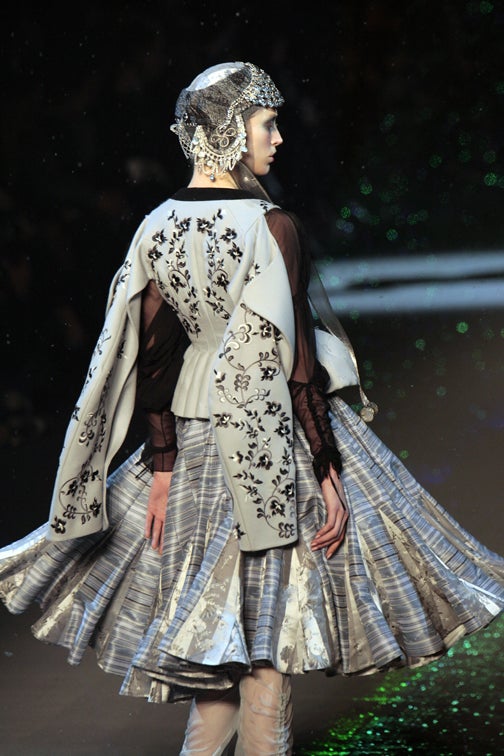 S
Gah, the embroidery!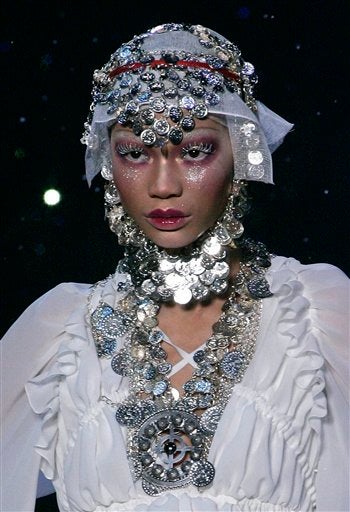 S
I have a birthday party to go to, maybe I'll try this.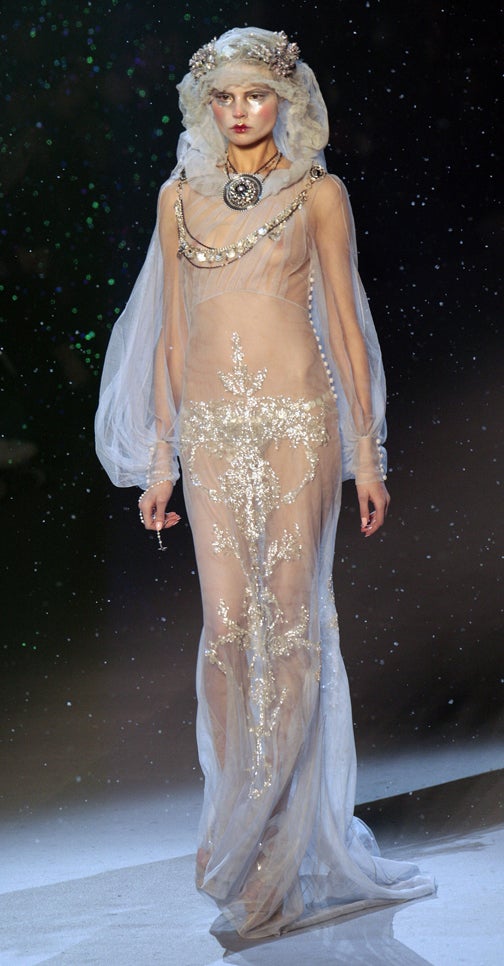 S
When does diaphanous become merely see-through? This angel's nightgown may hold clues.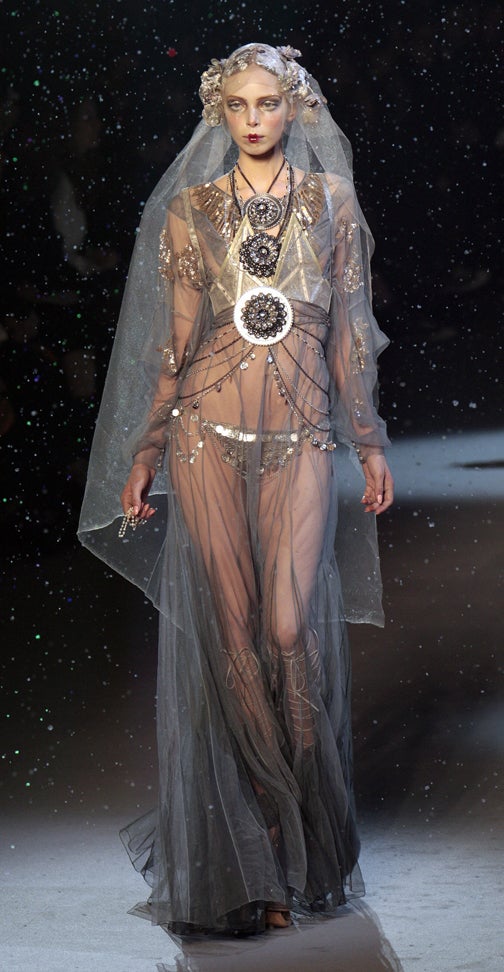 S
How do you put this on? How does it not rip? How is she walking in those shoes? Also, does anyone else have the urge to rent The Corpse Bride?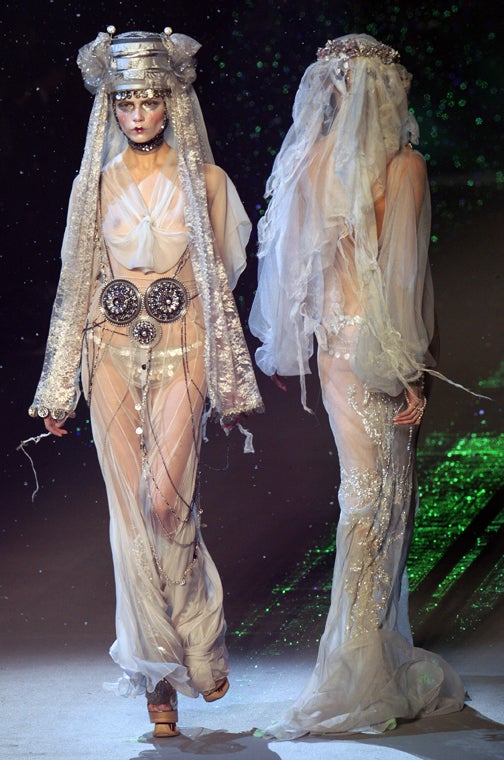 S
Maybe there's a way you can just hang this over your bed like a beautiful mosquito net.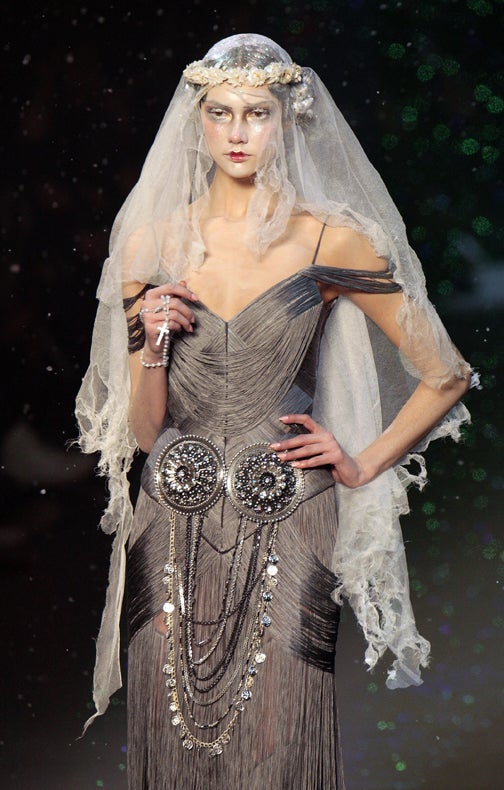 S
This amazing, silky dove gray dress — without the metallic medallions — is red-carpet worthy.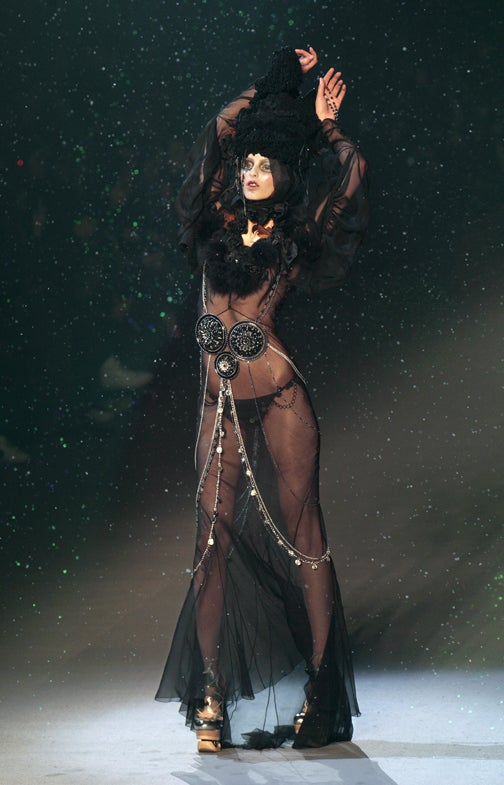 S
Theda Bara alert!
S
Fairy tales can come true; it can happen to you.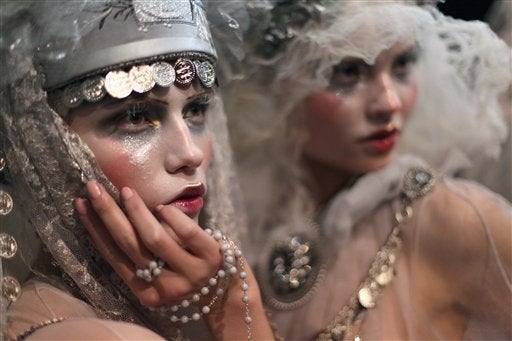 S
If there's a message here, it is: Accessorize without fear.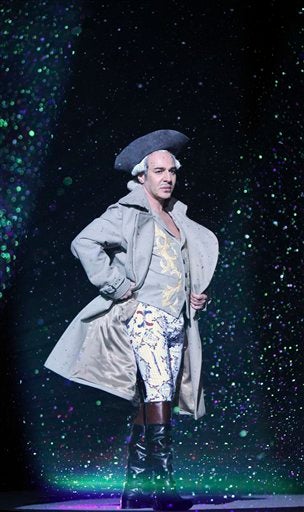 The man, the myth, the legend. Monsieur Galliano himself.


This report claims the models were meant to resemble "frozen Ukranian brides." Mission accomplished?
Galliano's Frozen Ukrainian Brides [WWD]