Ever lusted after a younger man? Take a look at "The Gossip Graduate" fashion spread in the March issue of Bazaar: Helena Christensen, 40, gets up close and personal with Chuck Bass Ed Westwick, 21.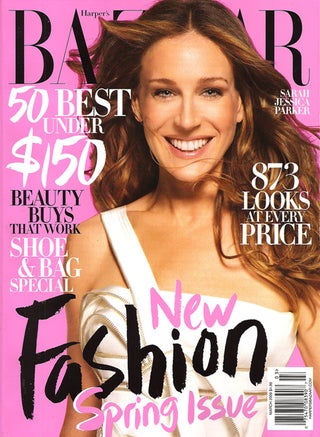 S
The fact that SJP is on the cover is actually quite apropos; this photo shoot may make you actually miss Sex And The City. Or at least Samantha.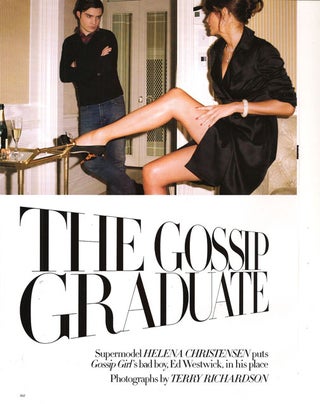 S
"Mrs. Robinson, are you trying to seduce me?"
"Yes, and I shouldn't have to try this hard. I am a leggy Danish supermodel, after all."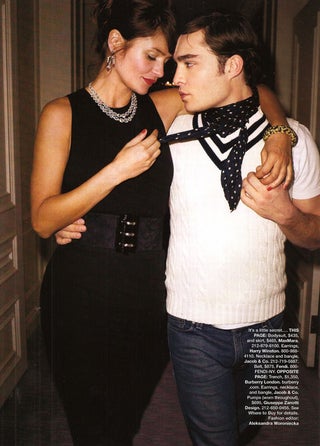 S
"After your tennis lesson, I want you to come straight home without showering, you understand? And what's with the jeans? You know you're supposed to wear those tiny shorts I bought you."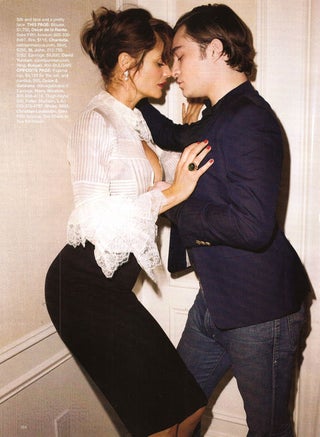 S
"We have to hurry and do this before my husband gets home. But is there any chance you can call your boyf — I mean, roommate — Chace, and get him over here?"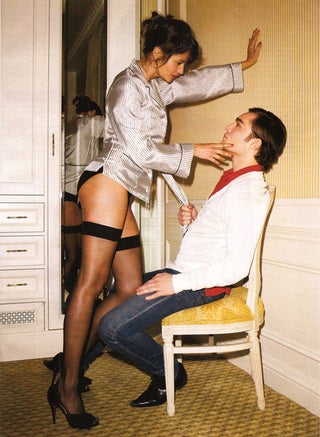 S
Raise your hand if you find this very, very, hot.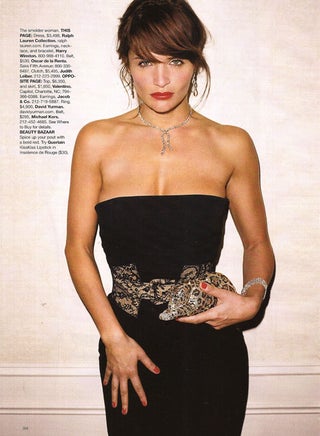 S
File under: Women To Go Lezebel For.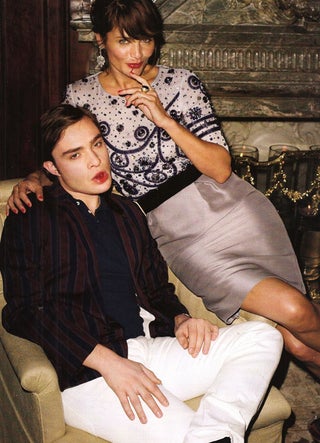 S
Tough to see here, but there's a cherry in his mouth and a stem in hers. If you're old like me you'll recall that episode of Twin Peaks that changed the way you thought about cherry stems. If you're not, ask somebody.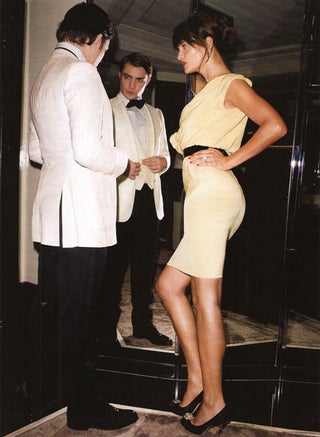 S
The benefits of having a boytoy: You get final say in wardrobe approval. And hot sex.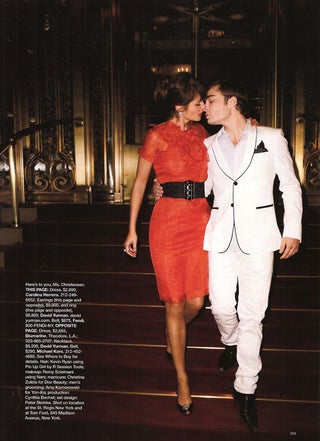 S
Unlike the movie, this story has a happy ending: Mrs. Robinson and her young beau live happily ever after, or at least until dawn.