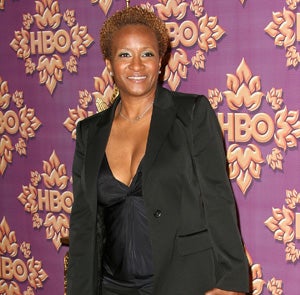 With Judd Gregg withdrawal from the confirmation process for the Commerce Secretary position, we're totally reviving our campaign to get Wanda Sykes an appointment in the Obama Administration.
Basically, Judd Gregg is an asshole. He took the job as Commerce Secretary not to serve the administration of Barack Obama (or the Americans who elected him), but to serve the Republican party and his own ego. So, after actively seeking the appointment and then deciding he couldn't possibly support the President's priorities, he's dropped his bid to be Obama's Commerce Secretary having discovered that Obama is a Democrat and that he wouldn't be allowed to politicize the Census Bureau to help the Republican party gerrymander in its favor and minimize minorities.
So, then let me take a moment and suggest to the Obama Administration — since its vetters obviously checked out mentally once they got done reading through Hillary Clinton's disclosures or something — that, instead of having Wanda Sykes be the entertainment at the White House Correspondent's Dinner, that they suck it up and do what they should've done when looking for a Treasury Secretary and make Wanda Commerce Secretary. She's African-American, she's a woman, she's a lesbian, she'd be a welcome relief from all the stuffed shirts in Washington and she's really unlikely to have taken campaign donations for government contracts. I mean, come on, it's not like they've got standards!