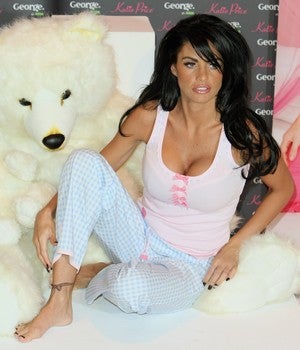 Feminist therapist Susie Orbach says our society is in the grip of a unique "beauty terror" — we've become so obsessed with perfecting our bodies that we're making ourselves sick. But is this really new?
Orbach, author of Fat Is a Feminist Issue, writes in New Scientist,
Until very recently, we took our bodies for granted. We hoped we would be blessed with good health and, especially if we are female, good looks. Those who saw their body as their temple, or became magnificent athletes or iconic beauties, were the exception: we didn't expect to be like them.
But now "the notion of the empowered consumer, along with the workings of the diet, pharmaceutical, food, cosametic surgery and style industries, and the affordability and availability of their products have made us view our bodies as something we can and should perfect." Orbach cites extreme makeover shows, cosmetic surgery, baby heels, and amputee fetishes as examples of this new obsession with perfection. We agree that baby heels are a sign of the apocalypse, but amputee fetishism is really more about sexuality than beauty. And while boob jobs haven't been around forever, tattooing, piercing, and more severe modifications like neck lengthening are quite old.