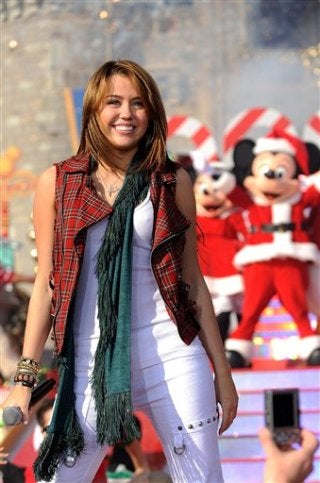 Once upon a time, the Disney Channel was a cable option that provided goofy fare like Dumbo's Circus, Donald Duck Presents, and The House At Pooh Corner. But then the 90's came. And everything changed.
Originally envisioned (and still touted) as a children's programming network, the Disney Channel, much like it's mall twin, The Disney Store, set out to recreate the Disney Experience at home: you could get your fill of your favorite Disney characters without hoofing it down to Florida or out to California for a big vacation. Movies like The Shaggy Dog and television shows like The Adventures of Ozzie and Harriet played on the channel, which didn't rely on original programming as much as it's tremendously awesome competitor, Nickelodeon, did in the 1980's, turning out some of the most creative and weird children's programs of all time.
And so, in order to connect with "the kids", the Disney Channel dropped Ozzie and Harriet and set out to make new stars. The first steps, of course, were shows like Kids Incorporated and The New Mickey Mouse Club or MMC, the former of which gave us Fergie, Jennifer Love Hewitt, and Mario Lopez, and the latter of which gave us, as we all know, Britney, Christina, Justin, Ryan Gosling, and Keri Russell.
By 2000, Disney had become a star-making machine, with former Mouseketeers running around in shiny pants and singing Max Martin-penned songs all over the globe. Disney had the power to create major stars in a way it hadn't since the days of Annette Funicello and Hayley Mills. And this, sadly, is what brings us to the problem we face today: the unending string of Disney Girls.
If the revival began with Stacy Ferguson, it currently rests with Selena Gomez, the up-and-comer whom all of you already hate for taking on the role of Beezus Quimby in the upcoming Beezus and Ramona adaptation. We're supposed to be interested in and excited for Selena Gomez: she's the next big thing! But Selena Gomez, dude, I am telling you right now. You need to run. Run far, far away.