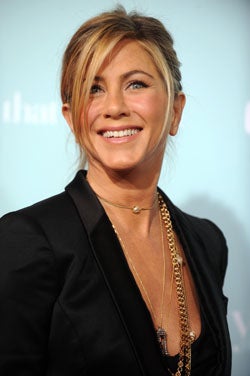 A thousand clichés bloomed last night at the Los Angeles premiere of He's Just Not That Into You at Hollywood's Grauman's Chinese Theatre. The good news? Drew, Ginnifer, Jen and more brought it.












The Good: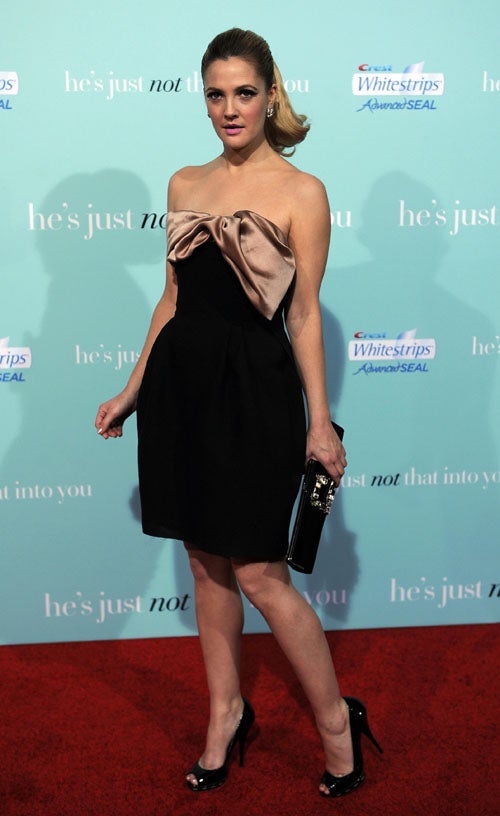 S
The bodice of Drew's dress actually projects about seven inches. And yes, that's an awesome thing!



S
How amazing does Ginnifer Goodwin look in this sunny saffron? Too bad she seems to play a total sad-sack...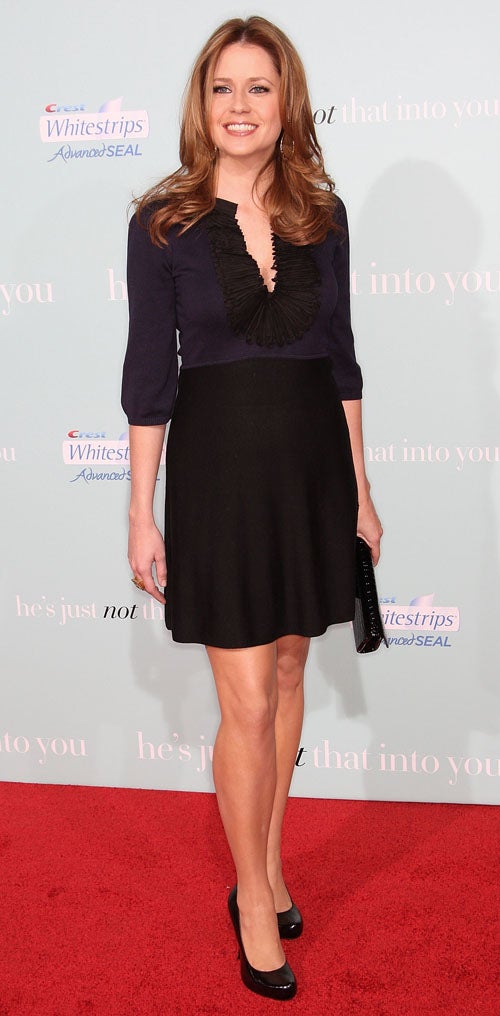 S
This is probably as comfortable as we've ever seen Jenna Fischer look on the red carpet.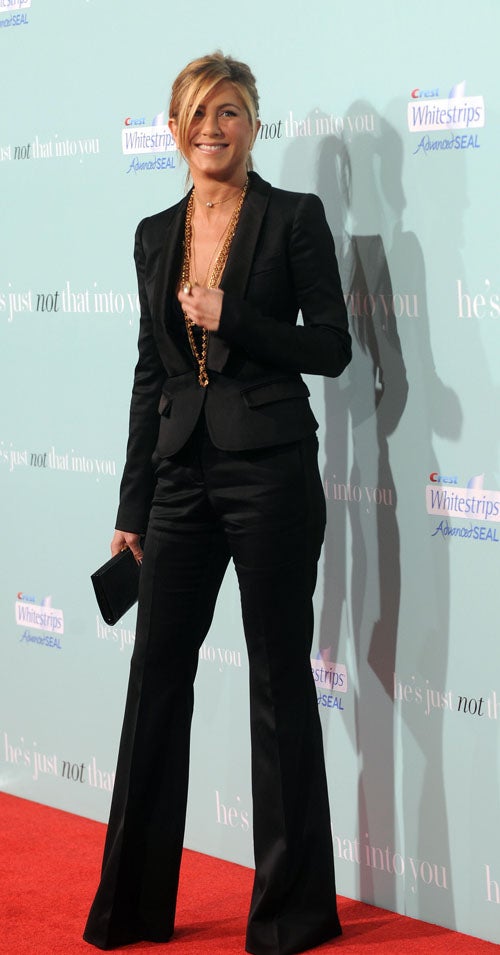 S
Jennifer Aniston's at her best when she does California cool; this sophisticated spin is sexy without trying too hard.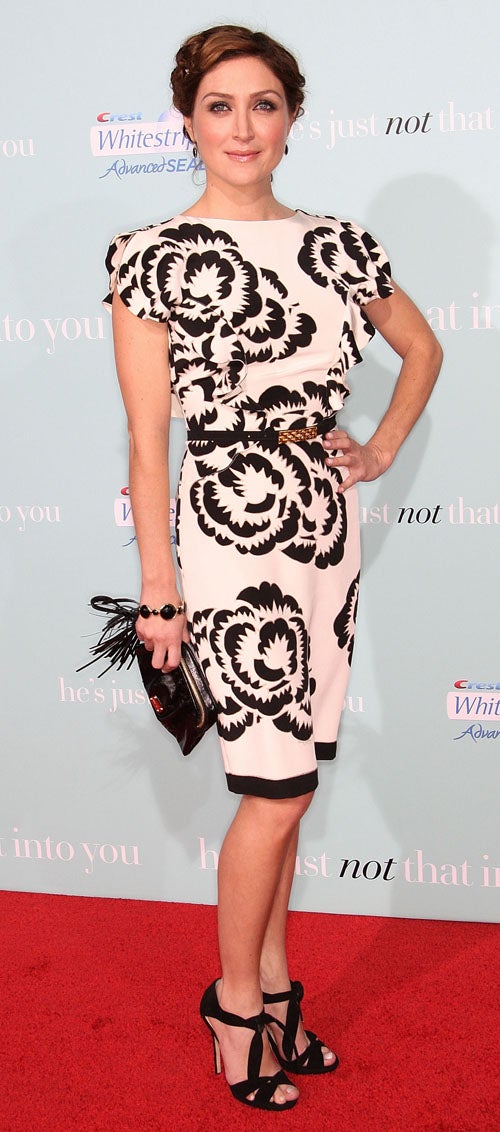 S
A touch of 40's sass helps Sasha Alexander pull this bold number off. And yes, it's got a low back!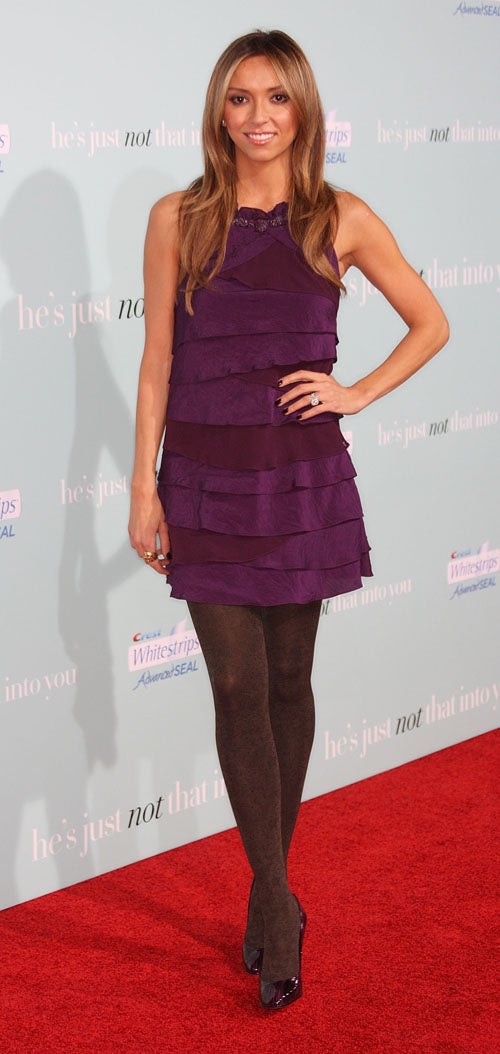 S
So what if ra-ra dresses aren't exactly revelatory anymore? Giuliana DePandi's tights and shoes feel fresh.


The Bad: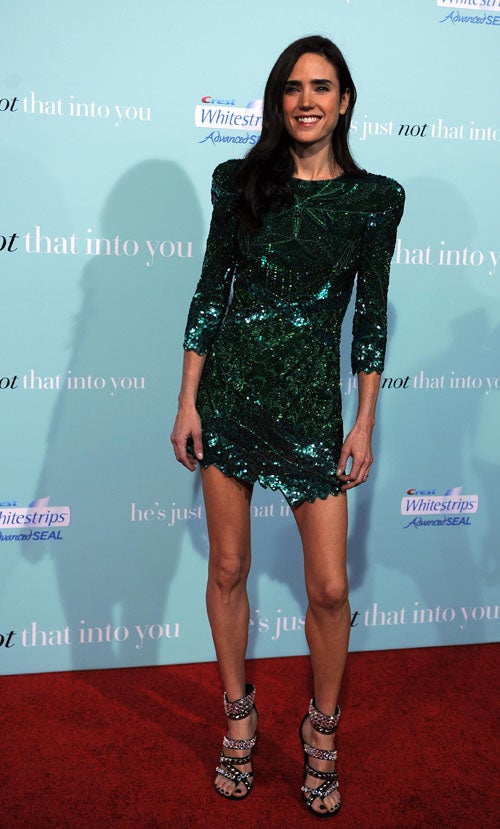 S
Oh dear. Jennifer Connelly's sad community theatre Tinkerbell costume is too short, super unflattering, and did we mention...ugly?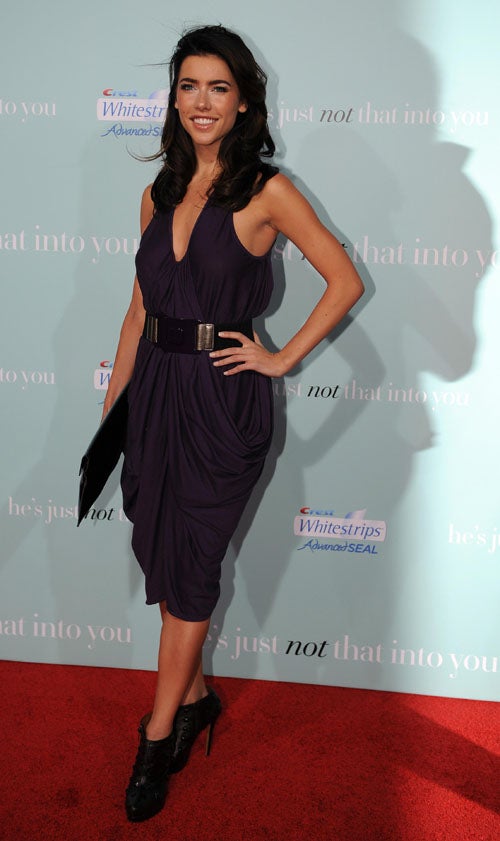 S
Jacqueline MacInnes Wood's droopy getup reflects the ignominy of standing in front of a wall that reminds it "He's Just Not That Into You!" any time it starts to feel better about itself.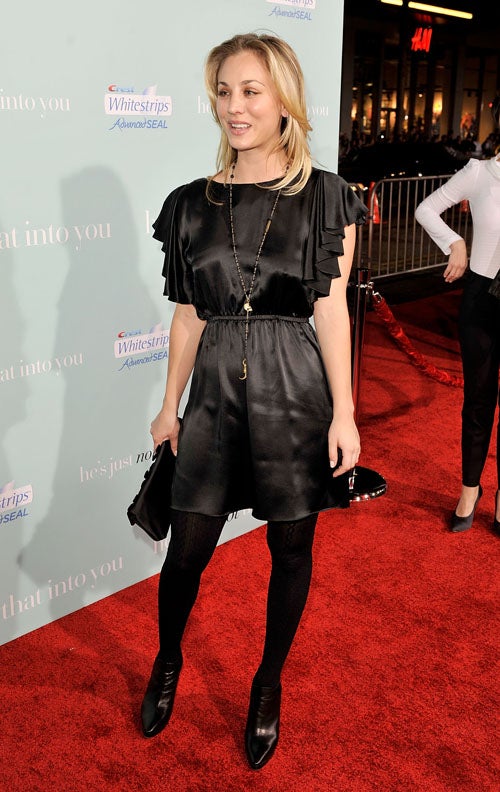 S
Kaley Cuoco: takes sack, applies rope.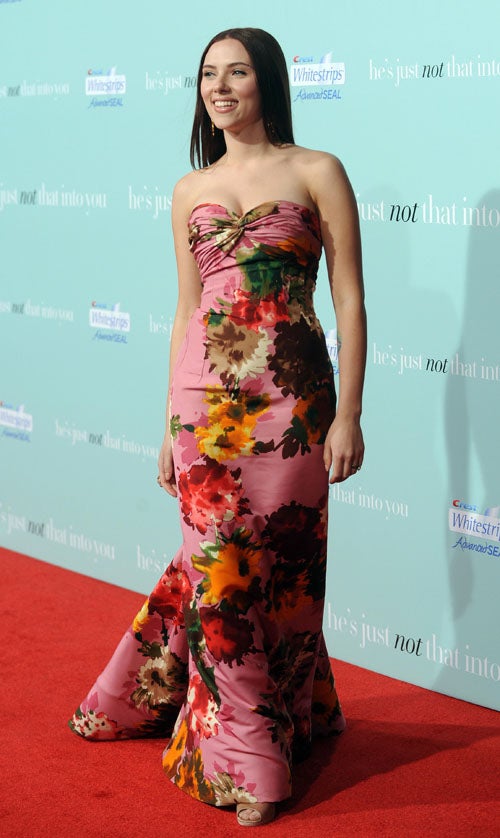 S
Scarlett may take her name from Gone With The Wind; that doesn't mean she should be wearing gowns made of drapes.


[Images via Getty]