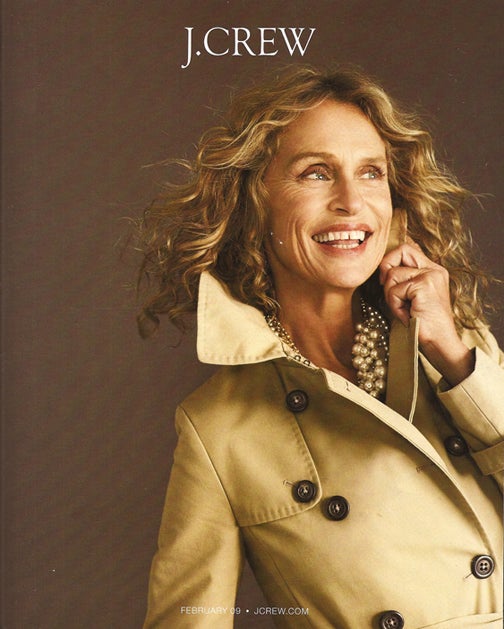 S
Winter freeze got you down? The new J. Crew catalog is all warmth, softness and light. Plus, some very "Mom-In-Chief"-friendly ensembles Ms. Obama might like! Let's take a look:
First, can we just say YAY for 65-year-old Ms. Lauren Hutton on the cover? Sporting a few actual, gorgeous wrinkles? Fantastic. "Wrinkly" is not a dirty word, and there's no such thing as "anti-aging." You are aging every minute of every day. Get over it.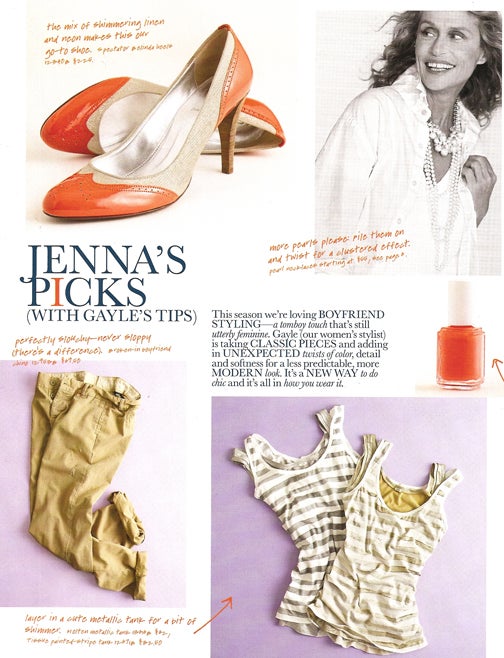 S
The catalog opens with "Jenna's picks," but forgets to tell you who Jenna is*. Gayle, the copy informs us, is the "women's stylist." Anyway, this page looks like Lucky did about three years ago, which is: Not bad.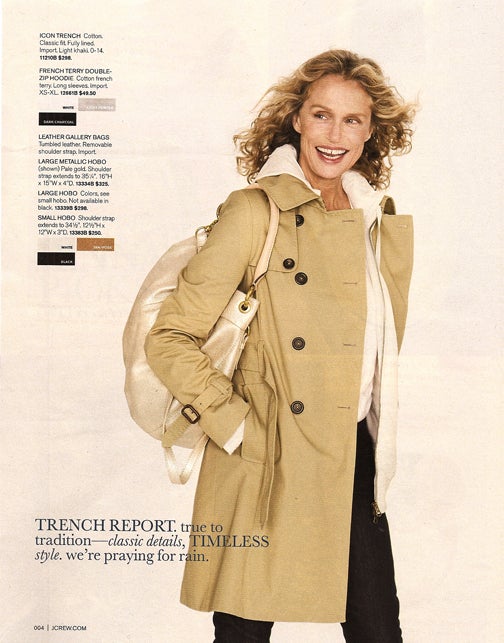 S
Dammit. It's just a trenchcoat, but she makes it look so effortless, so chic. If only it were this easy. Some of us end up looking like large beige sofas.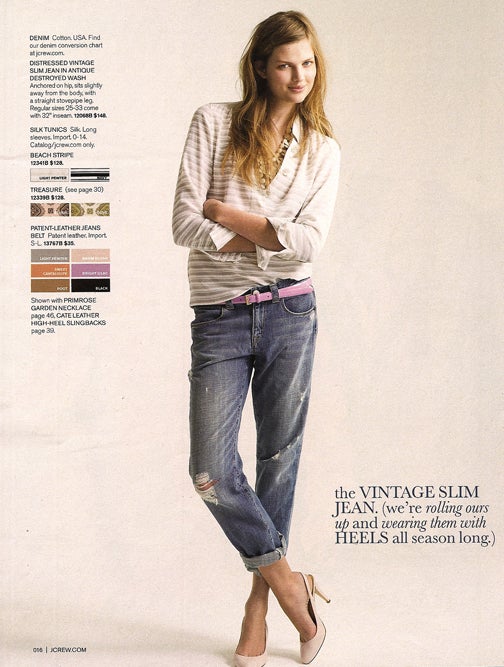 S
Behold: The jeans Katie Holmes hath wrought. Pretty? Chic? Sleek? In a word: No.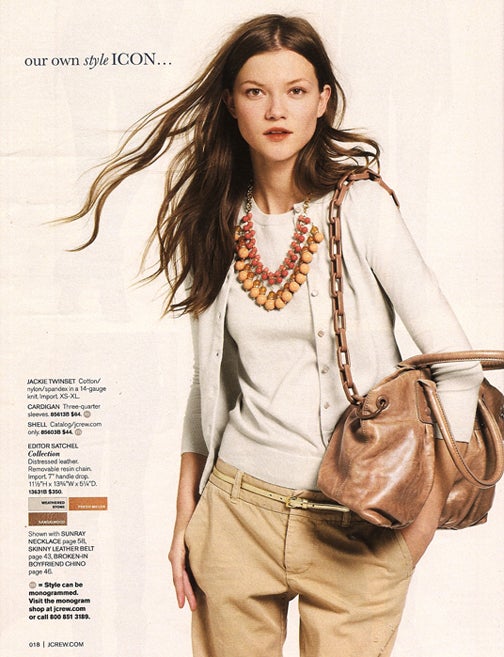 S
Twinsets! A cardigan addict's dream. If only they would make the shell a scoopneck, so some skin shows. It's a wee too buttoned up, too restrained, too "boarding school dress code" the way it is.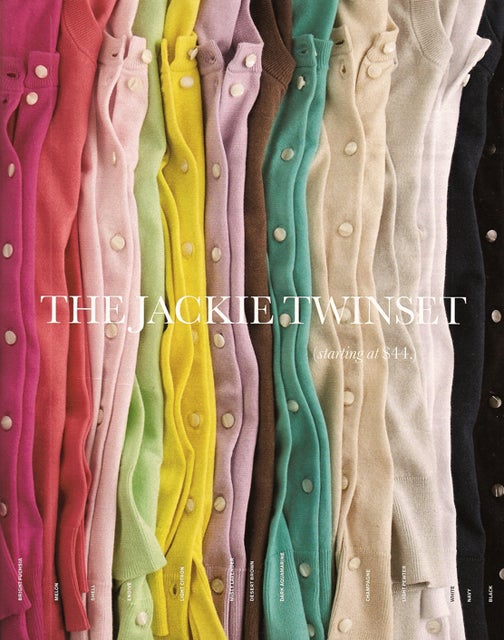 S
But look at all the pretty colors!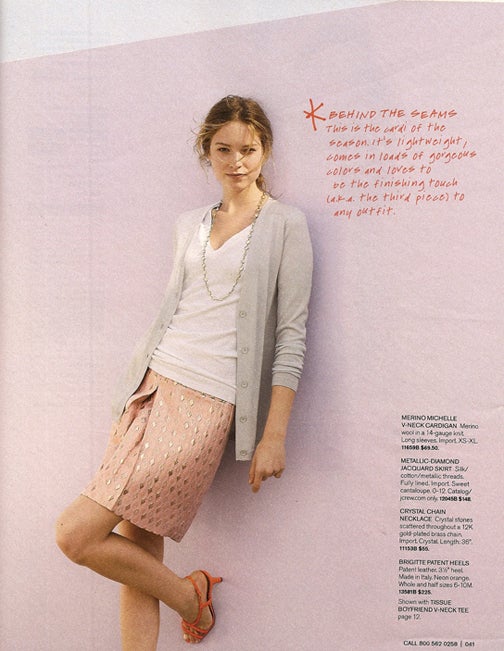 S
Sigh. I want to go to there.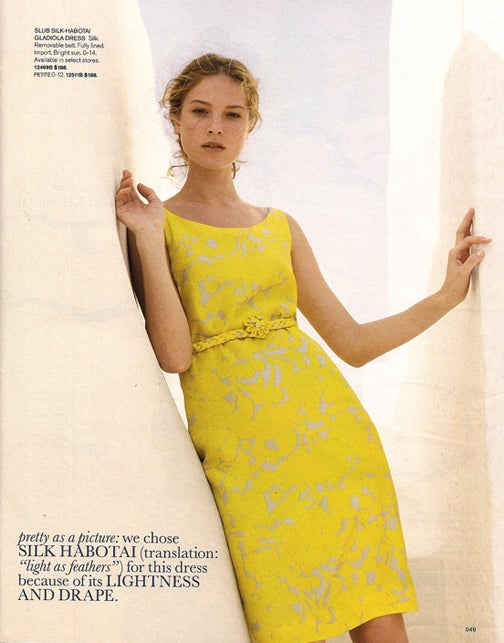 S
Okay. Michelle Obama wore yellow on The Tonight Show with Jay Leno, and she wore a yellow shade called "lemongrass" on inauguration day. What are the chances she'll pick up this "bright sun" dress for a White House garden party?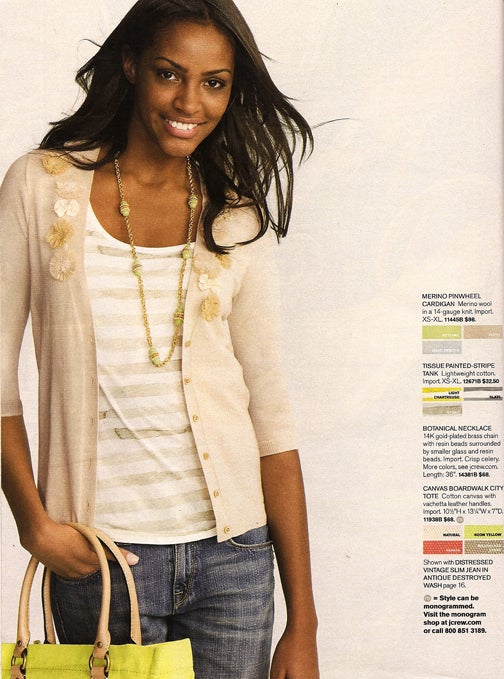 S
Gah! More cardigans. Yes please!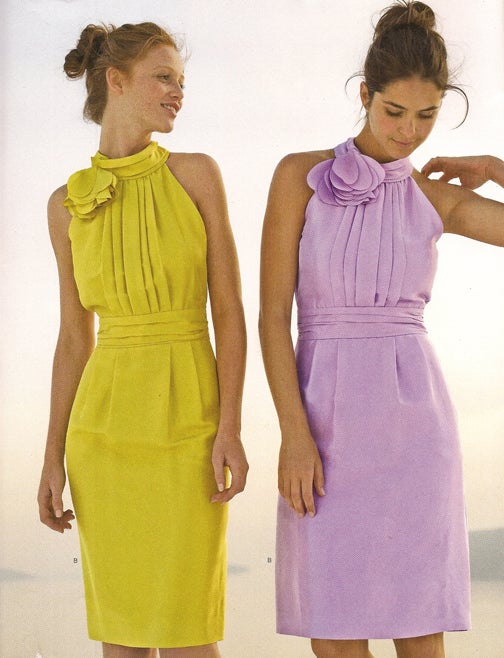 S
The silk Penelope dress comes short and long, and J. Crew's serving suggestion is as a bridesmaid dress. But perhaps Ms. Obama could wear one to dinner?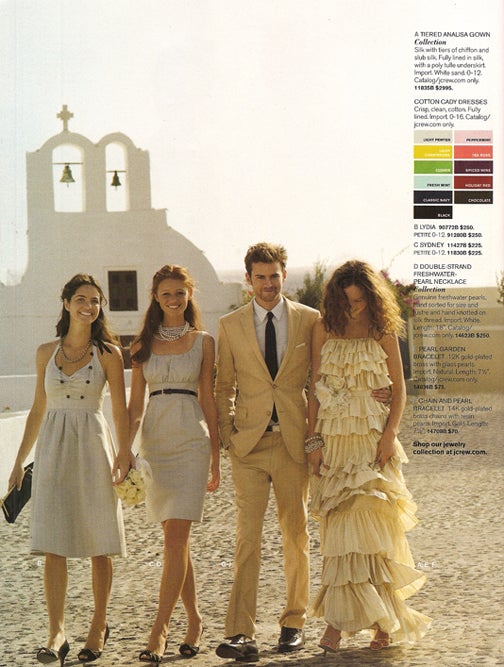 S
Adorable faux-wedding party. And how cute is Cintia Dicker, second from the left? The smile, the freckles, the ginger hair = girlcrush.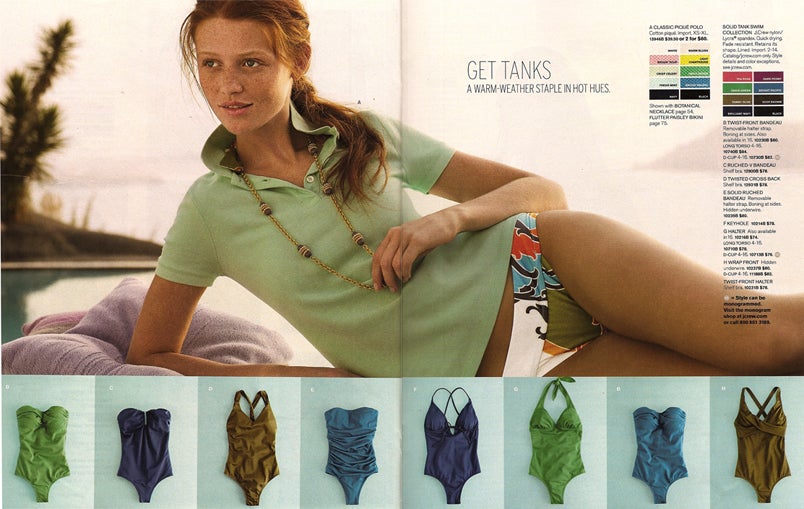 S
Seriously, she's got something there.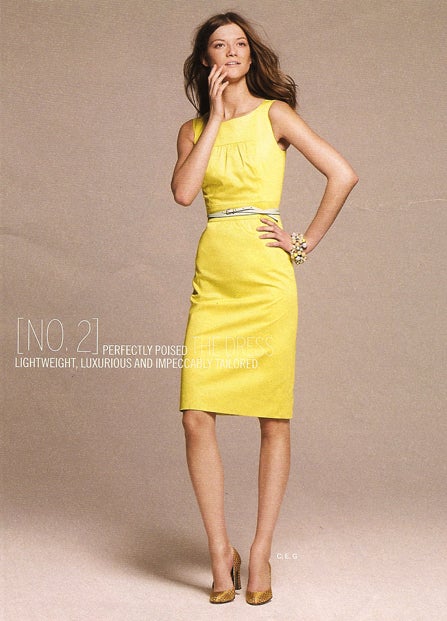 S
This Daphne dress comes in "light chartreuse," but it seems lemony enough that Ms. Obama could pull it off, no?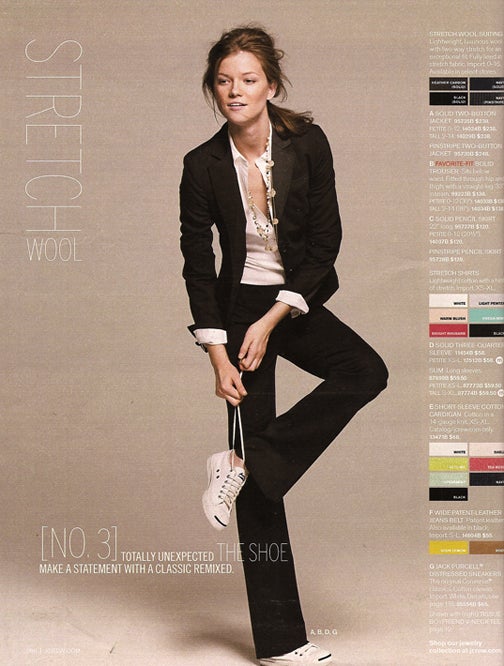 S
This outfit is more Ellen DeGeneres than Michelle Obama, but still awesome.


J. Crew [Official Site]
Related: Cintia Dicker [Wikipedia]
Earlier: J. Jill Vs. J. Crew: It's A Fashion Showcase Showdown
The Politics Of Style: An Obama-Inspired Shopping Spree At J. Crew
September Is Here! J. Crew Celebrates With Cardigans And Kids
Frederick's Of Hollywood Has A Heart-On For Valentine's Day
What Clothes? Urban Outfitters Presents Naked & Half-Naked Chicks
Entertainment Earth: Weird Gifts For The Freaks & Geeks On Your List
The Naked Chef: Pfaelzer Brothers Peddle Hot Food Porn
*Jenna is Jenna Lyons, the Senior VP of Women's Design. You're obviously "supposed" to know that.