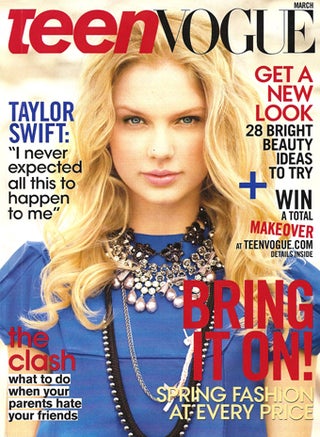 S
Wow: The March issue of Teen Vogue already hit mailboxes, and there's some scary stuff inside. Let's take a look, shall we?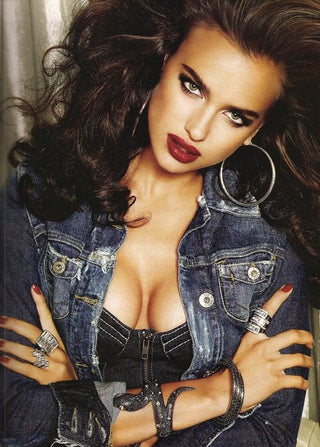 S
This Guess ad is terrifying, because what is with the tatas and the big hair? And aren't they at odds with the Teen Vogue aesthetic?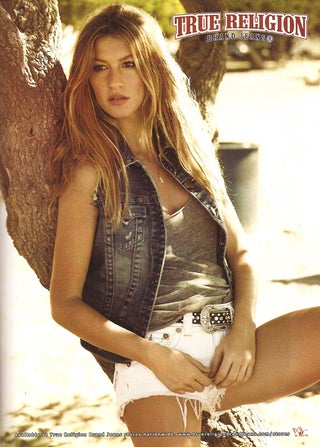 S
Don't mind Gisele, she's just fingering herself.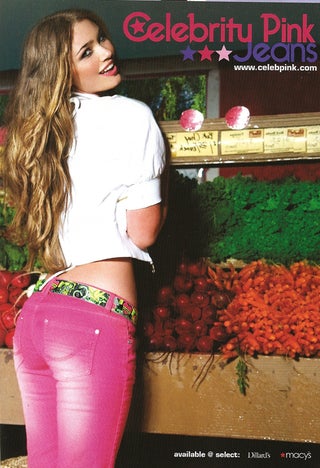 S
I saw some "lifecaster" who shall remain nameless dancing to the Aerosmith song "Pink," and I was like, does she know that "pink" means vagina? And what about people who wear that Victoria's Secret stuff with "pink" emblazoned on the ass? People! It is slang for cooch. Cut it out.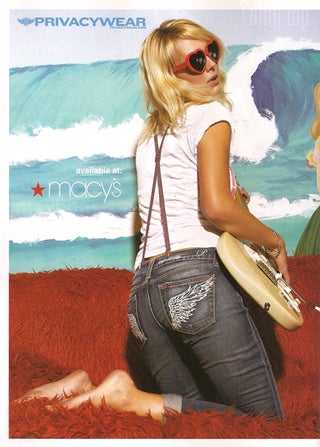 S
Flying Fart Jeans: The hot new thing.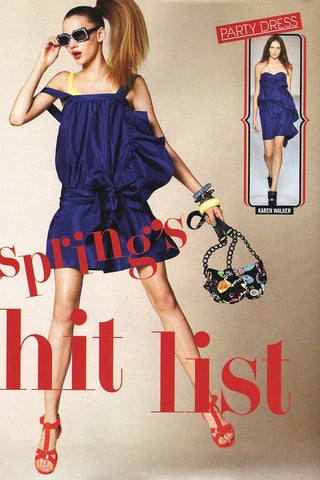 S
Friends, there are eight pages of jumping pictures in this issue. More proof that Ladymags love leaping layouts.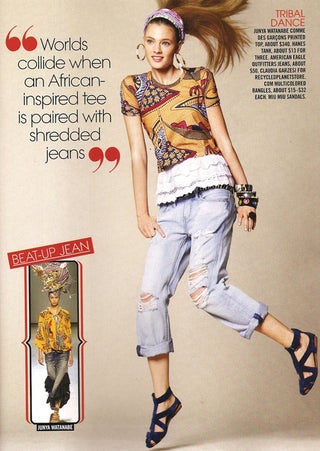 S
"Worlds collide when an African-inspired tee is paired with shredded jeans." Shredded jeans + Africa = Worlds collide? Can anyone explain what this means? I'm trying to decide if I should be mildly outraged or merely amused.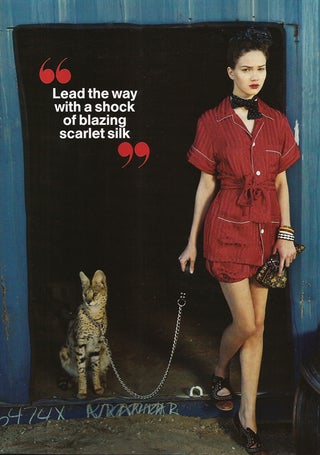 S
I'm all for fun teen mag layouts, but this chick is wearing pajamas to walk her damn serval on a chain. WTF.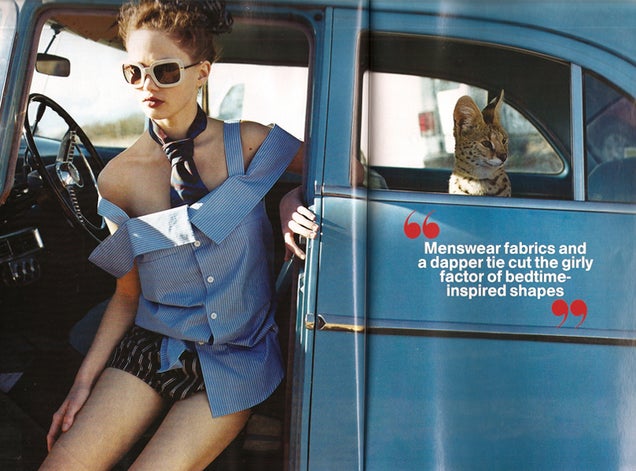 S
The cat is all, "I can has chauffeur?"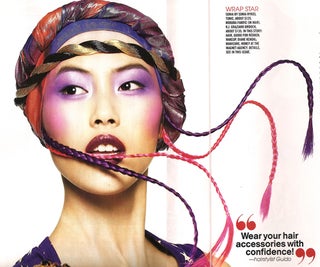 S
No. This is not a good idea.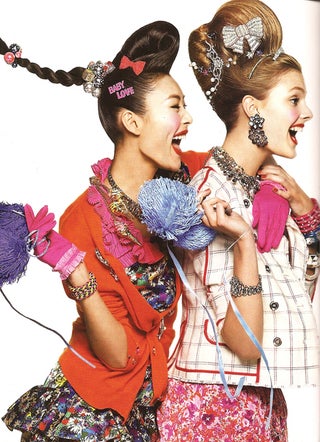 S
OMG WHY ARE WE SCREAMING?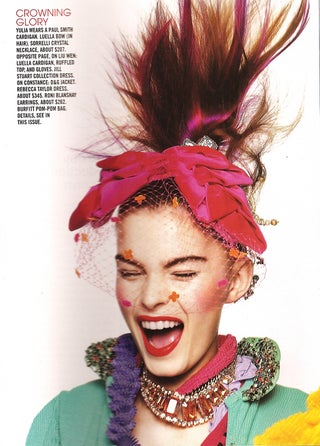 S
LOL I DUNNO OMG!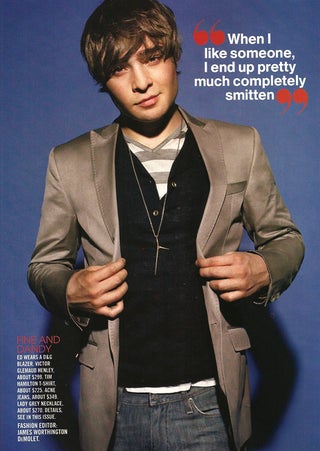 S
Ooh, this one isn't terrifying, this one is good. Hi Chuck Bass!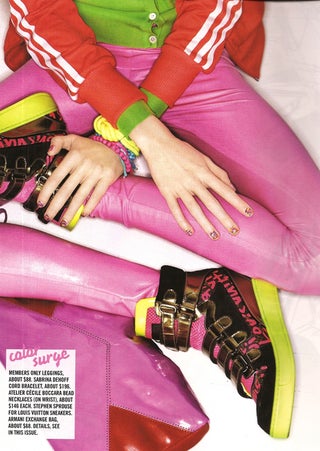 S
Three words: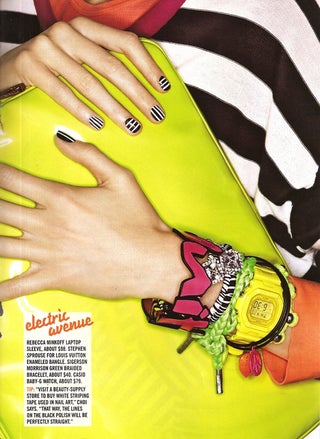 S
Neon is back.


Teen Vogue [Official Site]
Earlier: What Recession? Teen Vogue Readers Need An Allowance
Teen Vogue: Be A "Gender Bender" With A Blazer & Cornrows
Black Models: Teen Vogue Goes Where Vogue Will Not
Shun Your Friends & Learn A Cool New Eating Disorder In Teen Vogue!