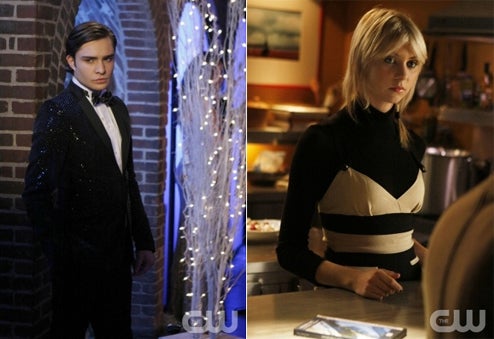 Somehow, Gossip Girl's Taylor Momsen fake-exercising her way through a Teen Vogue shoot didn't stop her from getting a Nike contract.

Check out this video, which is allegedly part of an "underground campaign."
The good news? Rumor has it that some colleges have Chuck Bass Fridays. GG costume designer Eric Daman says: "Bass goes beyond my personal style, I wish I had the money and youth to carry off his looks. It's just un rêve (a dream) to dress a womanizing straight boy in such dandy apparel." You call it a dream to dress him, sir: Many ladies would prefer to undress him.
Taylor Momsen for Nike?! [Fashionista]
Colleges Have Chuck Bass Fridays? [NY Mag]
Earlier: Teen Vogue Makes Gossip Girl's Patch-Wearing Little J Pretend To Exercise