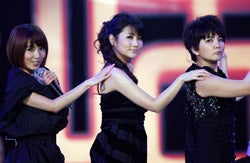 Yes it was on Sunday, but I couldn't not show you the utterly glam strangeness that was 2008's China Mobile Wireless Music Awards in Beijing!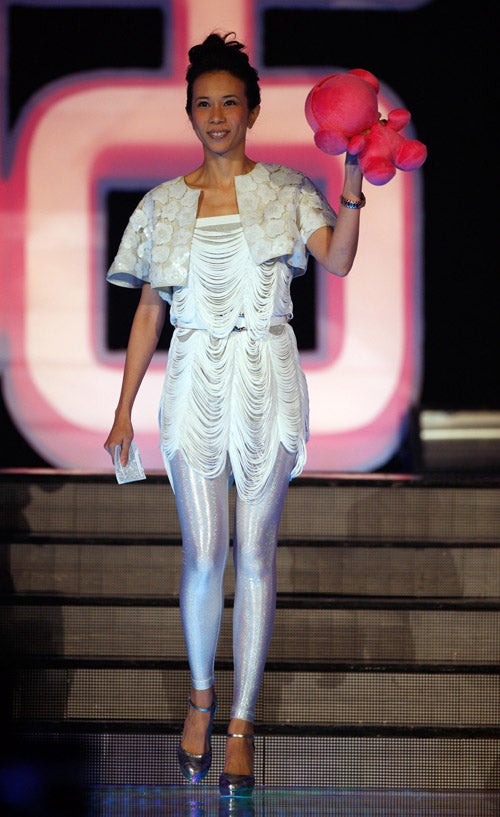 S
Karen Mok won the Outstanding Singers Of Promoting Olympic Games Award, carried a stuffed animal, and sported leggings, string, and a bolero — like ya do.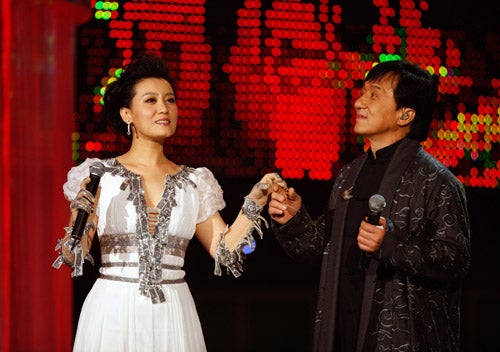 S
Jackie Chan makes Tan Jing his princess. Or her dress does.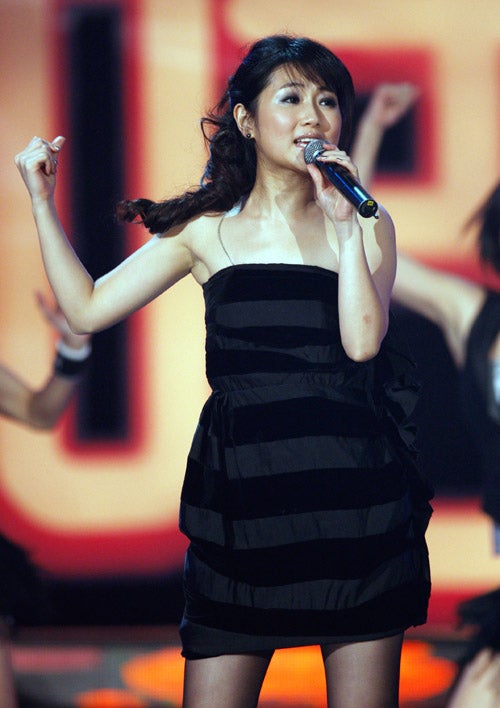 S
I wouldn't go so far as to call Selina's — yes, Selina; you'd think you'd feel funny about it -stripes flattering, but if anyone can pull them off...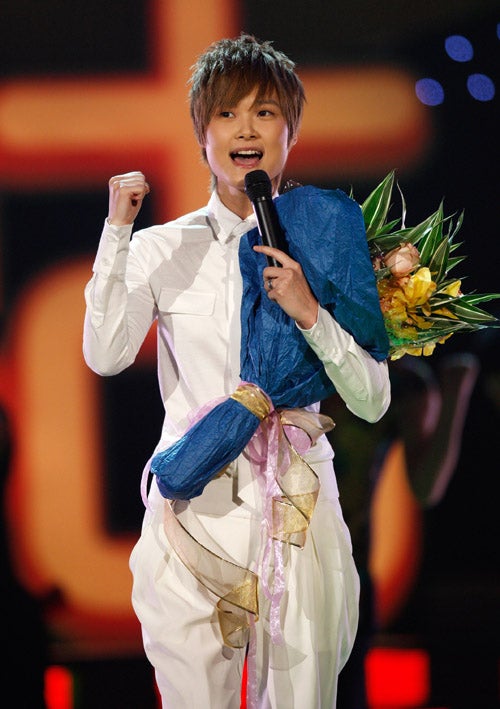 S
Singer Li Yuchun was the recipient of the Most Popular First-Released Album Award, appears to be wearing jodhpurs.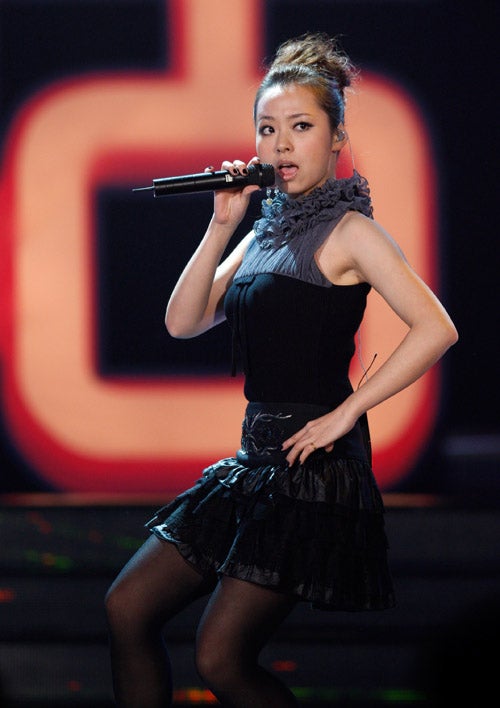 S
A little bit girly, a little bit matronly, somehow kind of awesome! Zhang Liangying injects just the right note of fierce.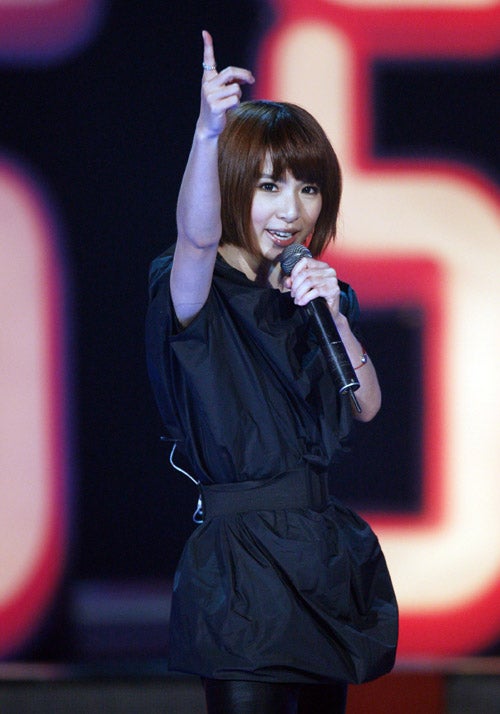 S
Digging Hebe's sack! She's one third of Taiwanese singing group S.H.E, who won Most Popular Searched Singing Group and Best Selling Singing Group Awards.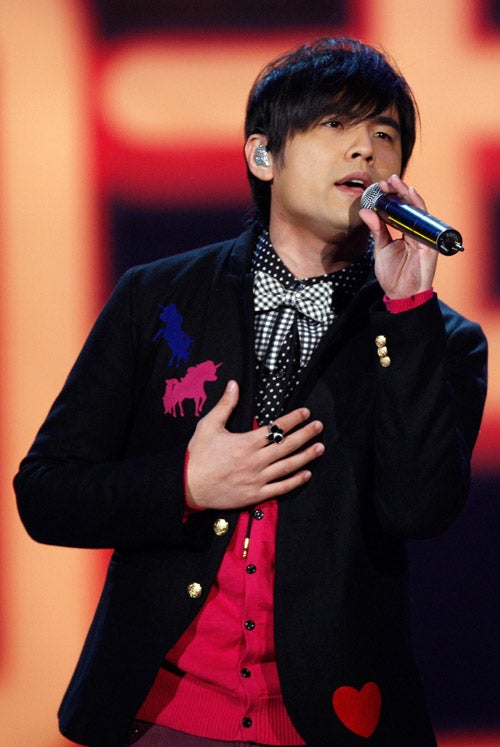 S
Jay Chou seems to have decorated his jacket with fuzzy felts (remember those), been styles by a kindergartner! Win!


[Images via Getty]