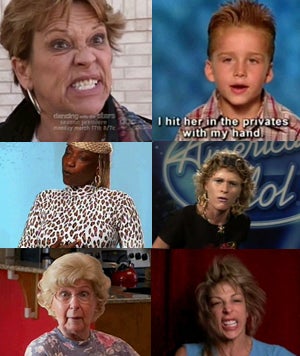 From ANTM's menstrual cramps, to Bobby Brown's farts, to drunk women urinating on couches, we bring you the 20 Best (meaning, sometimes horrifying) Reality TV Show Moments of 2008.



20.) Bobby Brown Farts On Carnie Wilson, Pees On Dee Snider
Bobby Brown took a half-hearted stab at earning a pay check and having a country music career via the reality show Gone Country, in which he lived with other out-of-work celebs down South and competed for a record contract. In this clip, he gets drunk, eats ribs, farts and pees.