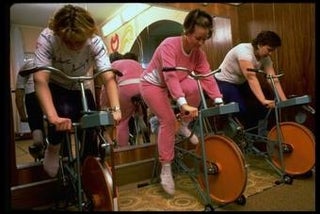 S
As you know, the Life magazine photo archive is now online. We've been showcasing images of women in different decades. Although Life was a weekly until 1972, it hung around as a monthly until 2000.

But as the decades wore on, the magazine became less and less about America and more and more a celebrity-oriented publication; hence this star-filled edition of "The Way We Were: The '80s" (Previously:the '70s, the 60s, the '50s, '40s and the '30s.) In addition, we found very few Life covers from the '80s, though we did find covers of sister publication Time, so we threw those in. You do what you can!
And now: The 1980s.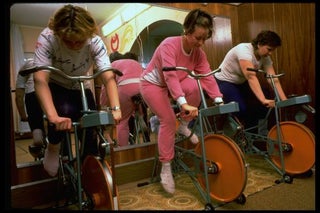 S
Women riding exercise bikes at Krylatskoya Physical Fitness Clinic. Moscow, 1989.
Spin class 1.0! Why are there no shoes here? No Reeboks behind the iron curtain?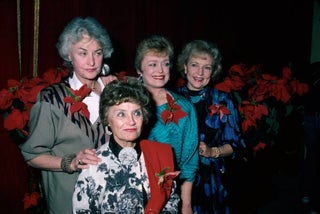 S
Actresses Beatrice Arthur, Estelle Getty, Rue McLanahan and Betty White of television series "The Golden Girls." 1986.
LOL at Bea Arthur's face. She is NOT amused.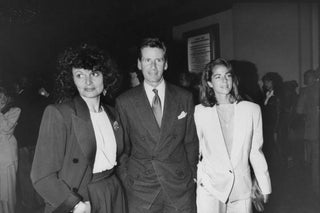 S
Fashion designer Diane von Furstenberg w. fashion designer Calvin Klein & his wife, Kelly at the Don't Bungle the Jungle rain forest benefit concert at Brooklyn Academy of Music. May 1989.
These were the days. Diane von Furstenberg wasn't wearing a wrap dress and Calvin Klein was married to a woman.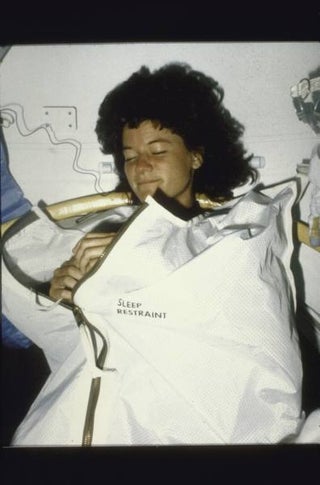 S
Astronaut Sally Ride, first American woman in space, zipped up in "sleep restraint" during flight aboard Space Shuttle Challenger II (STS-7). June 1983.
Creepy but cool.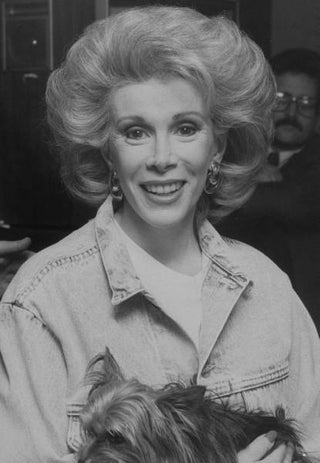 S
Comedienne Joan Rivers, in a denim jacket, with her dog Spike at a press conference to announce that she is the new "No Excuses" jeans girl. New York, 1988.
Acid wash denim jacket FTW.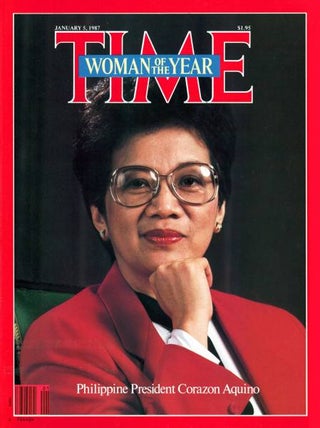 S
TIME cover 01/05/1987: Corazon Aquino, TIME's Woman of the Year.
Not to be confused with Imelda Marcos.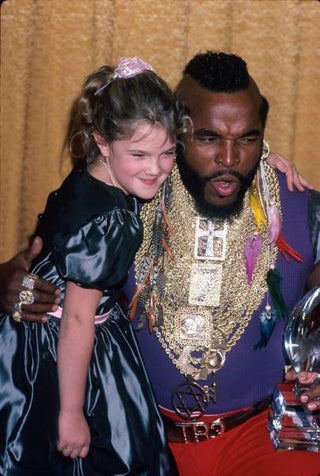 S
Drew Barrymore and Mr. T, 1984.
I want this framed. Not even joking. the only thing that would be better would be this.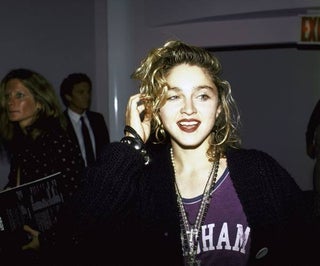 S
*cough*oldnose*cough*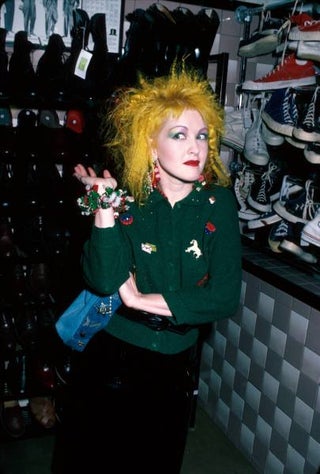 S
What shall we call this hue of hair? Lemon? Goldenrod? Taxicab?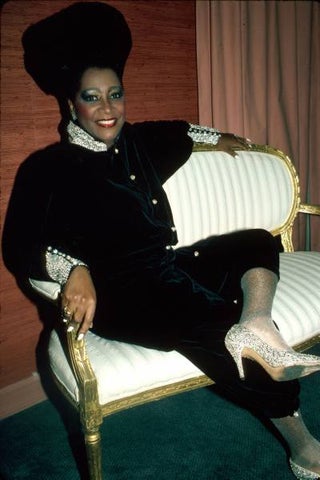 S
Yes. Thank you.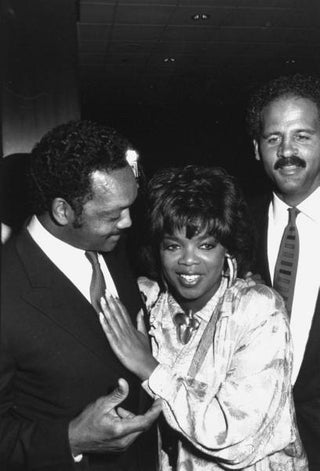 S
TV talk show host/actress Oprah Winfrey w. her boyfriend, Stedman Graham, chatting w. black leader Rev. Jesse Jackson at Tyson/Spinks pre-fight party at the Trump Plaza hotel. Atlantic City, 1988.
Oprah is saying, "I'm not as think as you drunk I am!"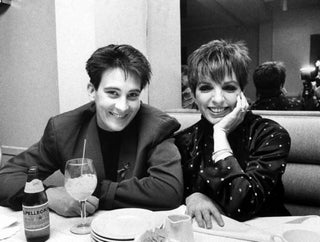 S
k.d. lang w. actress Liza Minnelli at a party to celebrate lang's concert. New York, 1989.
Awesome.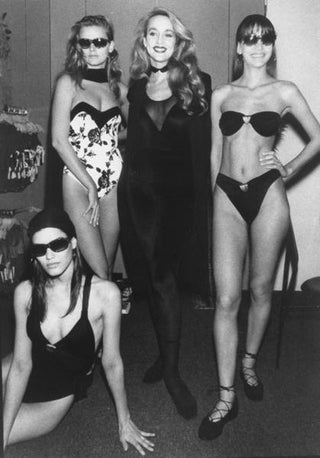 S
Model Jerry Hall w. models wearing bathing suits she designed, at unveiling of her swim wear line. New York, 1988.
Only in the '80s would you unveil your swimsuits on models wearing ballet flats and long scarves.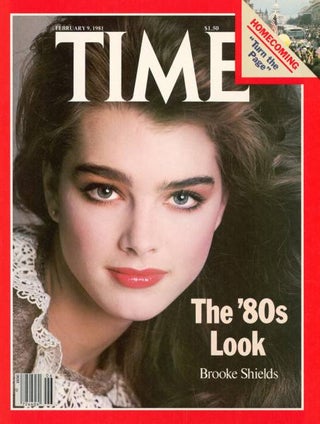 S
TIME cover 02/09/1981 featuring model/actress Brooke Shields.
At the time, these eyebrows made a statement.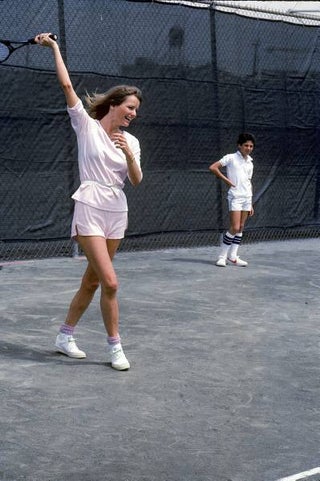 S
Model Cheryl Tiegs playing tennis at unident. location. 1982.
Those pink shorts are adorbs.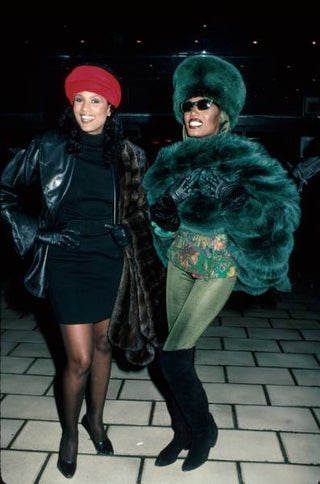 S
Model Beverly Johnson, wearing black dress and red hat . and singer Grace Jones, wearing green fur jacket and hat w. sunglasses. 1988.
Aren't you just dying to go wherever they're are going?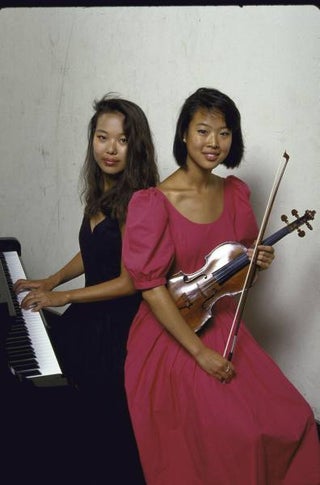 S
Lucia Ahn sitting at the piano with her sister Angela Ahn who is holding a violin at the student concert hall. Aspen, 1987
Asian people! This is from a story called "Whiz Kids."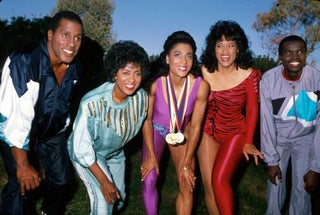 S
Actresses Jackee Harry and Marla Gibbs w. track and field athlete Florence Griffith Joyner.
Wow. Just… wow!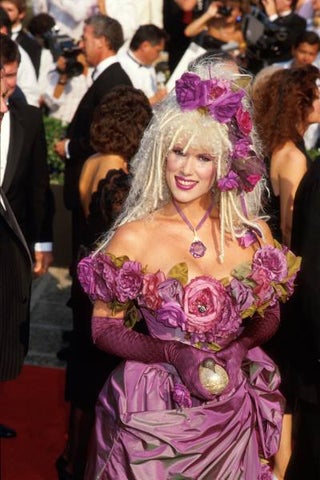 S
Actress Jean Kasem, wearing unusual purple floral outfit. 1988
'80s red carpet: Not boring.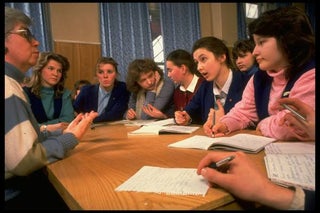 S
Girls sitting around table in class in School No. 32. Moscow, 1989.
So curious as to what these ladies are doing now.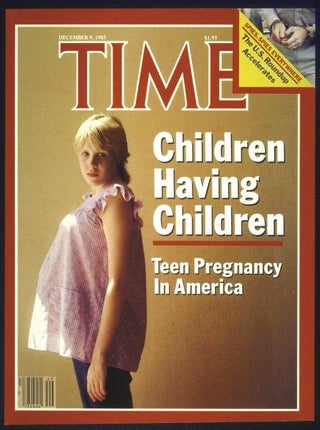 S
TIME Cover: 12/09/1985 on Teenage Pregnancy. Photo Credit: Duane Michals.
Every decade: The same cover!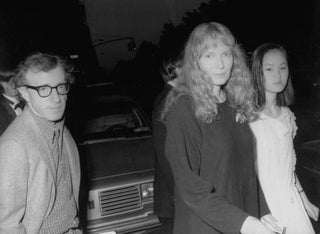 S
Actors Woody Allen and Mia Farrow w. her adopted daughter Soon-Yi leaving Farrow's apartment to see Liza Minnelli at Carnegie Hall. 1987.
Sigh. We all know how this ended up.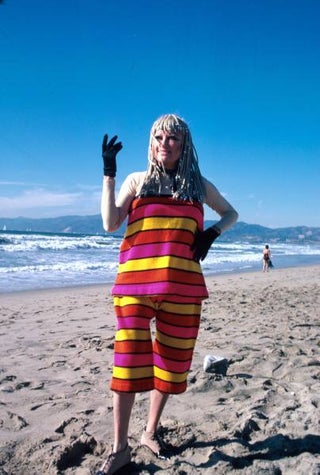 S
Comedienne Phyllis Diller on the beach. 1981.
What? Where? Why?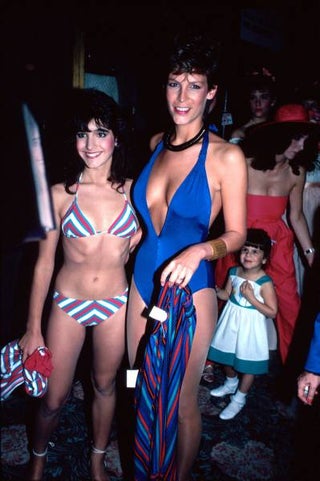 S
Actresses Danielle Brisebois and Jamie Lee Curtis, both wearing bathing suits. 1983.
Who is that little girl behind Jamie Lee Curtis? And is she thinking, "Why is she wearing pantyhose?"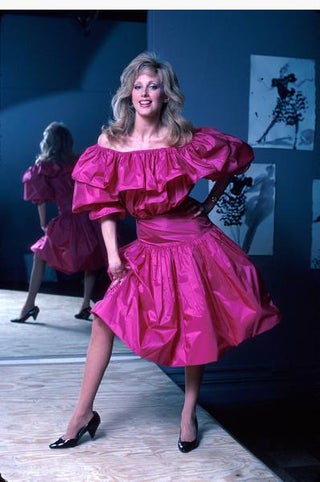 S
Actress Morgan Fairchild wearing pink dress, reflected by mirror.
Big hair? Check! Off-the-shoulder neckline? Check! Intense pink hue? Check! Giant ruffle? Check! Floofy skirt? Check! Practical pumps? Check!
Life Magazine Photo Archive [Google]
Earlier: The Way We Were: Life Magazine Photos Of Women In The 1970s
The Way We Were: Life Magazine Photos Of Women In The 1960s
The Way We Were: Life Magazine Photos Of Women In The 1950s
The Way We Were: Life Magazine Photos Of Women In The 1940s
The Way We Were: Life Magazine Photos Of Women In The 1930s