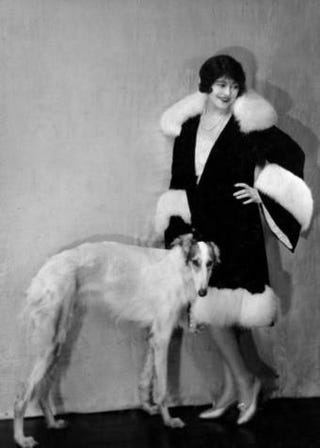 Even though
Life
magazine is no more, the
Life
photo archive is
now available
through Google's Image Search feature. There are more than 10 million photos, many of which were never published. About 20% of the collection went online yesterday, and Google will be adding more in the coming months. You can
search for
historic photos and etchings, from the 1750s to today, and all of them are for sale, should you want one framed in your bedroom! Even though I could have started in the 1890s, with
Queen Victoria
, I decided to begin in the 1930s, when photographers like the very famous
Alfred Eisenstaedt
were shooting for
Life
. Over the next week, I'll check out the 1940s next (I've already peeped some images of ladies wearing leis at a naval base in Hawaii!) and then the '50s, the '60s and so on. Women of the '30s, after the jump.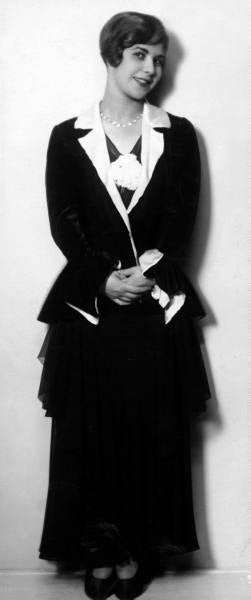 Young woman looking stylish in evening suit of chiffon, satin and velvet typical of 1930's fashions. UK, 1934.
Don't you wish you could see more detail in her jacket? I think it might be awesome.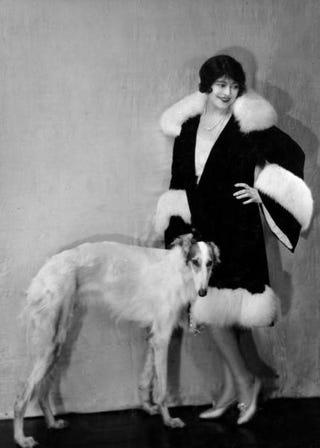 Model wearing fashionable fur-trimmed coat with Russian Wolfhound dog at her side. 1929.
Loving the hot dog!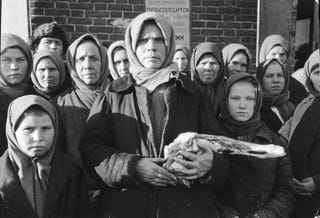 Russian woman grimly holding a slab of meat as other peasant women staunchly stand by in Siberia. 1931, by Margaret Bourke-White.
You can literally see the determination in their faces. Strong, strong people.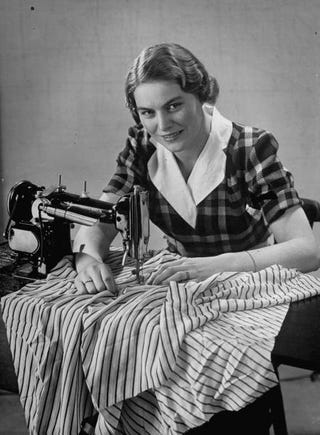 Good generic of woman operating sewing machine. UK, 1935.
What is she making? A shirt? Pajamas? Another snappy shirtdress?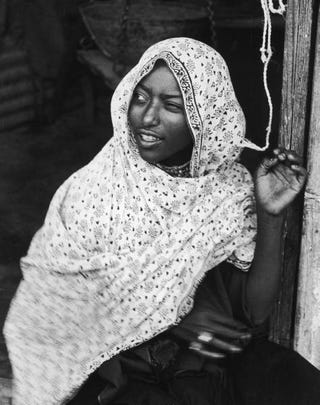 Portrait of a woman in Harrar. By Alfred Eisenstaedt, 1935.
Ooh, an Alfred Eisenstaedt. This one would be great framed. Harrar is a city in Ethiopia, btw.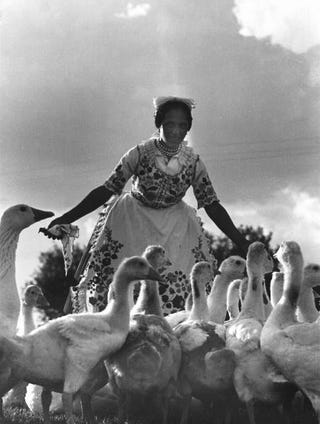 A Hungarian woman driving home the geese. Hungary, 1937.
No one rocks embroidery like this anymore. No one.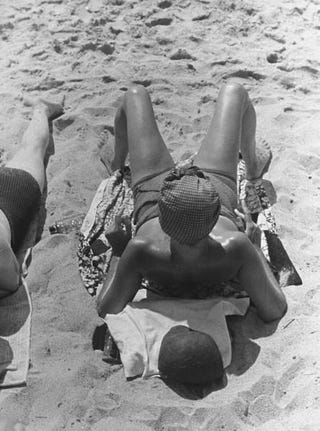 Woman sunbathing on the French Riviera. Cannes, 1938.
Awesome how while everyone else is all covered up, the French are rolling their swimsuits to be more skimpy. Vive la France!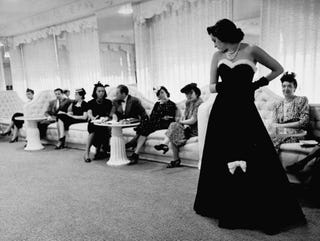 Fashion buyers watching a young woman model new lines of fashion. US, 1939.
Fashion Week didn't always mean pandemonium and B-list stars.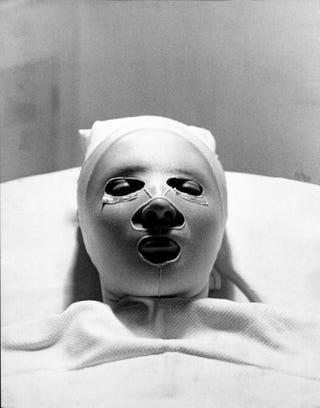 Woman receiving a beauty facial complete with mask. New York, 1937. By Alfred Eisenstaedt.
The more things change, the more they stay the same! I just saw a terrifying
Juvenique video
on BoingBoing today!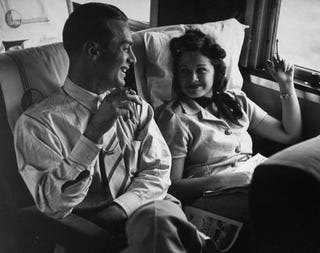 A man and woman smoke cigarettes while riding aboard the El Capitan. US, 1939.
Something tells me this woman was a cool customer, fun to be around.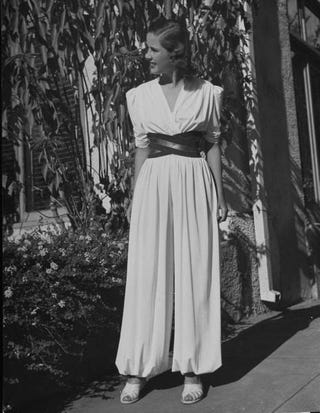 A woman modeling a new fashion at the Country Club. Palm Springs, CA, 1939.
Didn't Katie Holmes
just wear this
?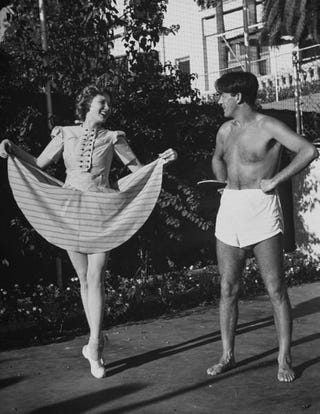 A woman showing off her new play suit. Palm Springs, CA, 1939.
I can't decide what I like better, her "play suit" or her manly, manly friend.
Life Magazine Images Find New Life On Google
[Globe & Mail]
Life Photo Archive
[Google]