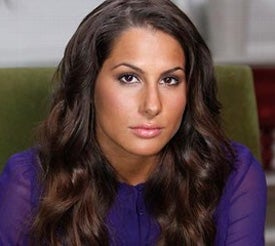 Lost in the coverage of Ashley Dupré's interviews with Diane Sawyer and People magazine are a couple of small, likely hard-won tidbits of personal insight that Dupré probably gained from the therapy she is now in. First, that she ran away from home at 17 in mass of anger, confusion and self-destructiveness that included drugs and alcohol, which eventually led her to Florida and her stint with Girls Gone Wild and then to her sexual assault. She says, according to the New York Post, "It caused me to disconnect — with sex, with real relationships."Dupré may have chosen sex work, and might say that it's similar to hooking up with a date, but the self-described "normal girl" identifies the roots of her choices in her drug and alcohol abuse and her sexual assault. And according to the UK government, it's not an uncommon start to life as a sex worker. This week, UK Home Secretary Jacqui Smith announced a package of reforms to Britain's prostitution law that doesn't criminalize the act of selling sex but does criminalize the act of buying it on the streets or from someone coerced into selling it. In response to criticisms from sex workers organizations, Smith said:
"My argument with the English Collective of Prostitutes is that somehow there seems to be an implication that it isn't underground and doesn't involve exploitation and these are all women making a free choice at the moment. "I am afraid that everything we have discovered from enforcement action and through talking to prostitutes is that this is not the case. "We have already got a problem with trafficking. We have already got a situation where a majority of women - even when they haven't been trafficked - say they want to get out of prostitution, and quite often got involved in it under the age of 18 effectively as children."
The new laws are designed to crack down on trafficking and exploitation and, in some cases, to shame repeat (male) offenders as well as educate them. Under the new laws, men will not be able to pick up women in public places to engage in sex acts and, if caught doing so, will likely face a penalty similar to
what happens in one of London's boroughs
where men whose license plates are picked up on closed circuit cameras receive notices in the mail that they were caught. In addition, it will no longer be a defense that a man unknowingly had sex with a trafficked woman, and such men will face stiffer fines and penalties than ever before. If a man is found to have knowingly had sex with a trafficked woman, he won't face prostitution charges — he'll face
rape
charges, which is frankly, the only right legal response. The police will be given the power to shut down any brothel found to be employing trafficked women knowingly or unknowingly — currently, they can only do so if there are hard drugs or "anti-social behavior" is involved. The difficulty is that, unlike Ashley Dupré, many women don't have supportive families (or high-end clients) who provide them with the financial opportunities to get out of sex work, even if they made a knowing, relatively rational choice to get into it — and more women than that are coerced or driven to it by some of the same circumstances (drug and alcohol use and sexual abuse) that led Dupré to make her decision. For each law that gets passed to try to mitigate some of the worst of the abuses in sex work, there should be money allocated to help women (and men) that would like to get out of it. And if we're naming and shaming customers and regulating sex workers, how about a law that a man found utilizing the services of sex workers be subject to mandatory STI screenings and his spouse automatically notified? If you want to scare or shame men into stopping, make sure they know the risks of their behavior really, really well.
Ashley Dupre Exclusive: 'My Side of The Story'
[ABC News]
Ex-Call Girl Ashley Dupré: I'm a 'Normal Girl'
[People]
'I'm Sorry For Your Pain, Silda'
[NY Post]
Prostitute Users Face Clampdown
[BBC]
'No More Excuses' For Men Who Use Prostitutes, Says Smith
[The Independent] Related:
Seven Careers For Ashley Dupre
[Gawker]