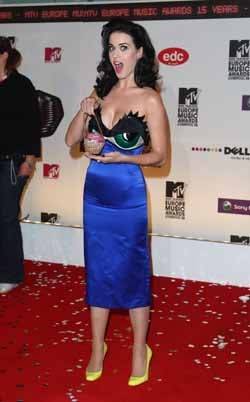 An exciting end to an exciting week! Last night's MTV Europe Music Awards at London's Liverpool Echo Arena brought out a riveting array of sequins, owl faces, leather and schoolboy outfits on everyone from Katy Perry to Estelle to Pink to, yes, Perez Hilton (and guess who made "Ugly?") Laugh, cry, gasp — after this TGIF jump.
The Good: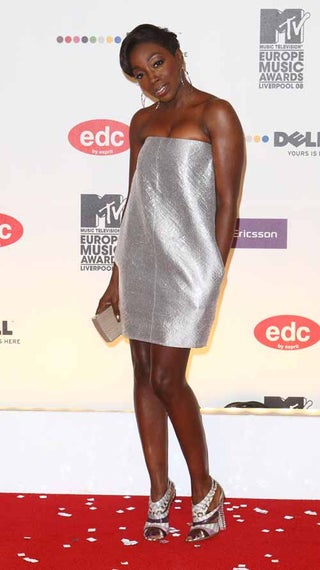 S
Estelle's sleek sheath is one of the few unadulterated "Goods" of the evening!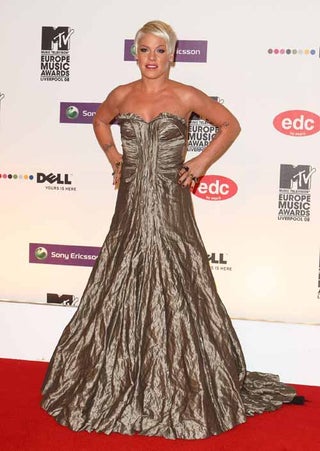 S
Pink's metallic ballgown is actually kind of beautiful.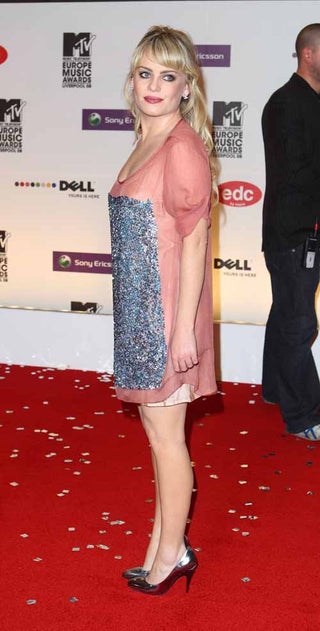 S
Duffy's mini is somewhere between ugly and cute; I think she pulls it off.
The Bad: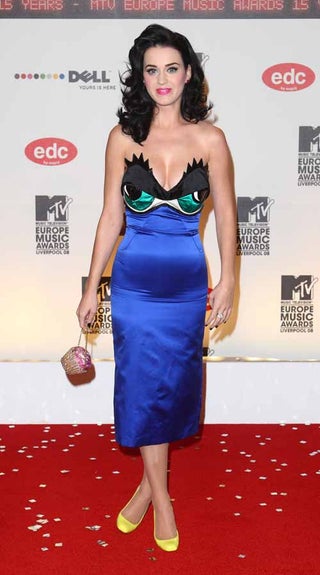 S
Katy Perry is said to resemble Zooey Deschanel. Apparently she tries to alleviate this confusion by dressing as ludicrously as possible 90% of the time.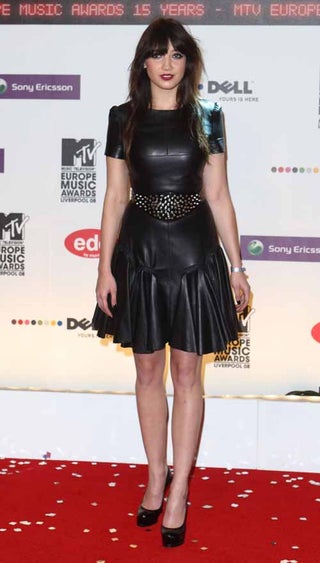 S
If cute little leather dress sounds like an oxymoron, it's probably because it is, Daisy Lowe.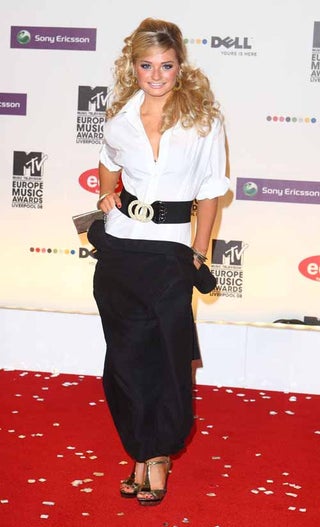 S
This guest (not ID'd) gives a lesson in how to make basics look goofy.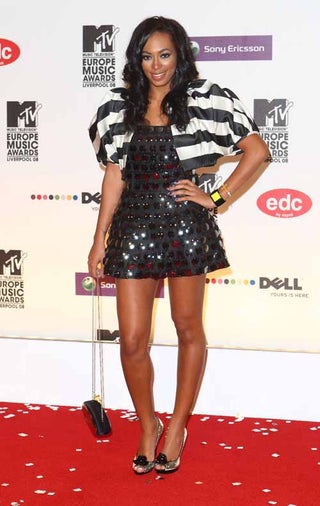 S
The striped jacket makes Solange Knowles' space-age mini Ascot-appropriate!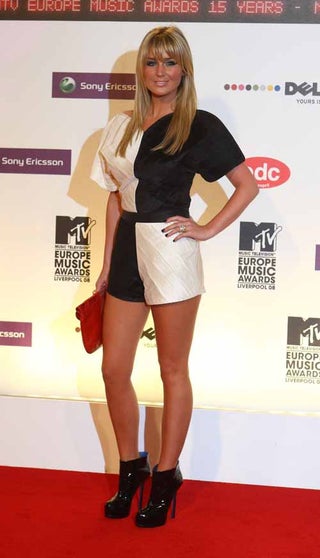 S
Alex Curran channels Jockey-meets-starting-flag.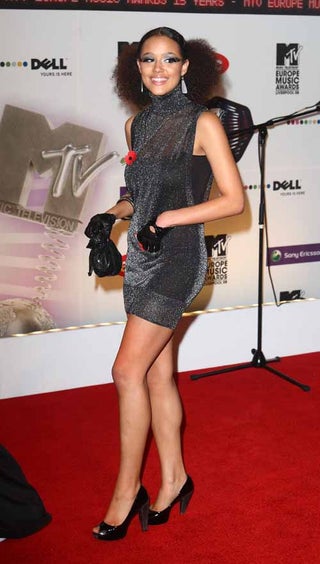 S
Nathalie Emmanuel summons the ghosts of 1990.
The Ugly: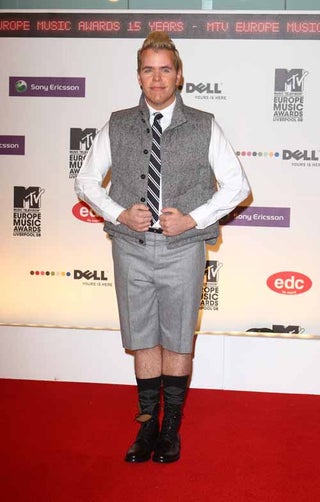 S
Perez Hilton or Friedrich Von Trapp?
Getty" />