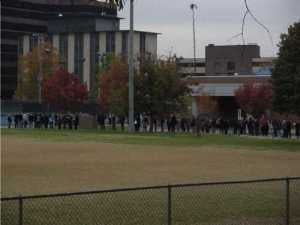 Readers are continuing to send us their polling place photos and many of them are braving some pretty long lines (check out the one on the left!). Remember to snap a photo when you vote today and email it to us at
tips@jezebel.com
as we will continue our coverage of reader's polling places throughout the day. We won't forget you West Coast and late-working Jezebels! Check out the newest snaps after the jump.
Click on a picture below to begin the gallery view.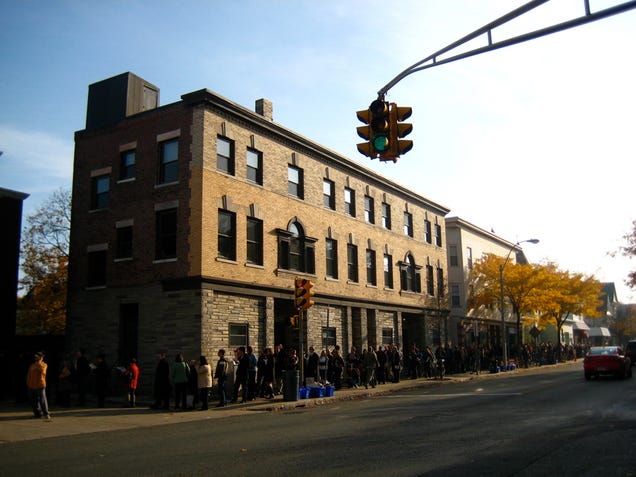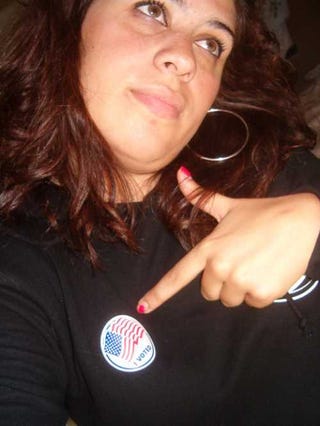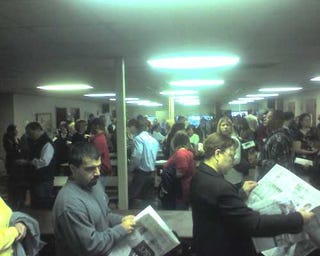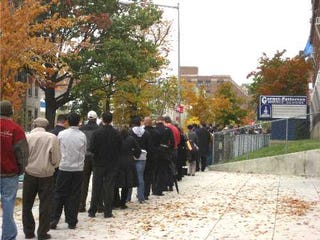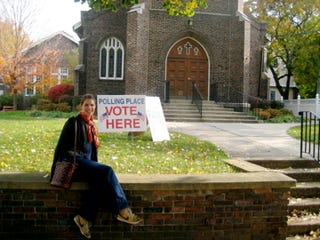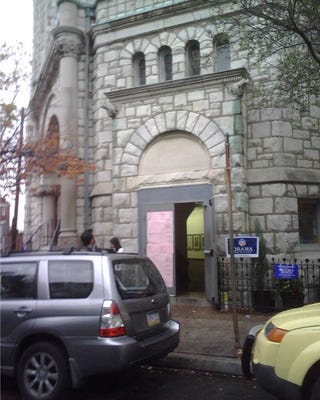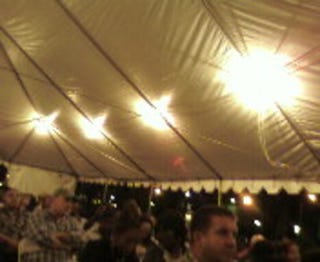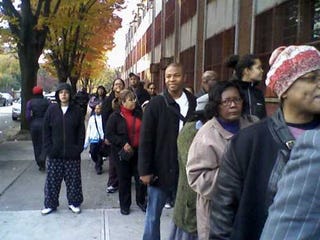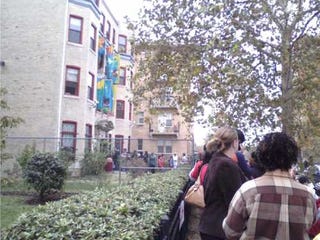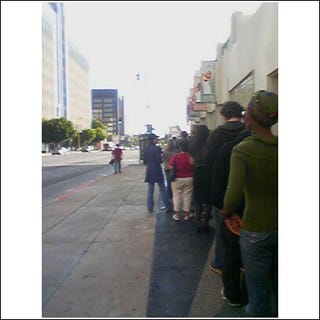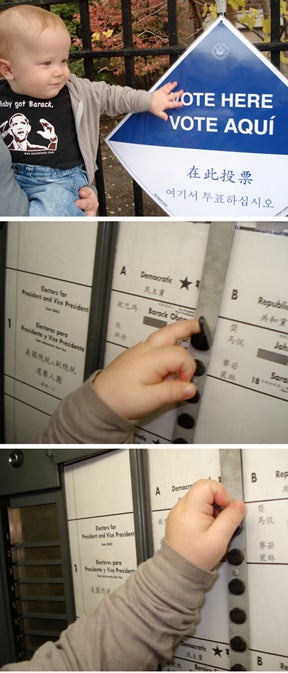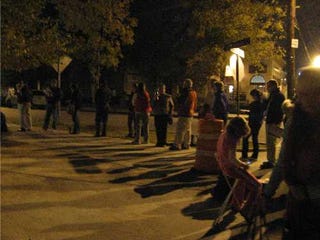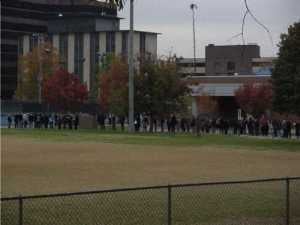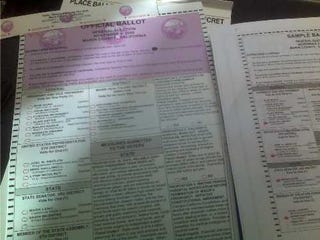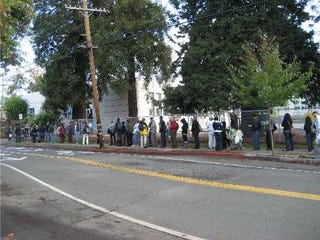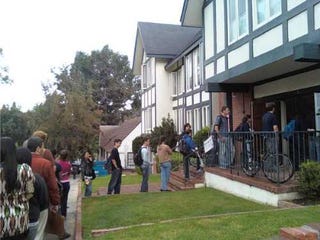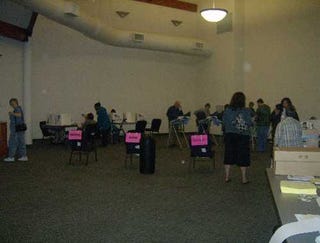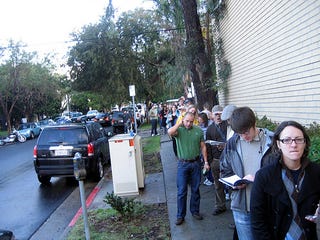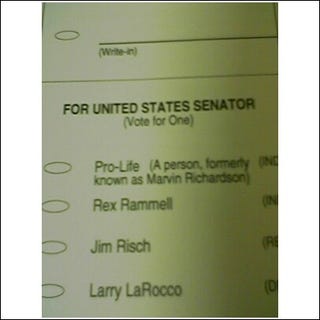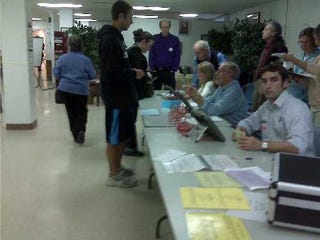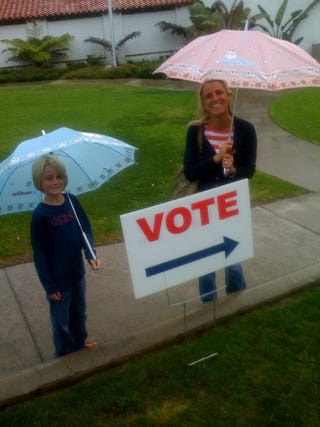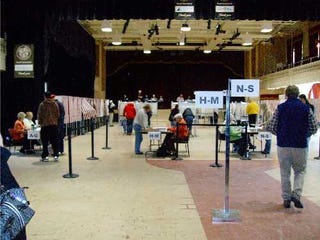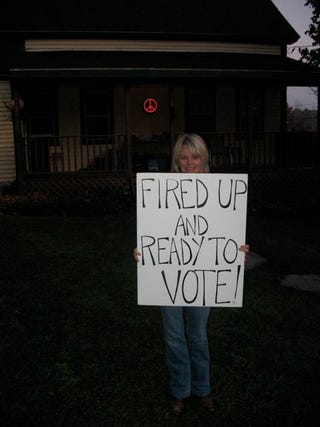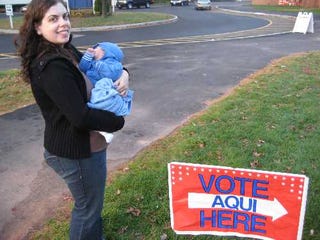 In case you missed it, here are the photos from earlier today: Yes We Can Happily Wait In Line To Vote.