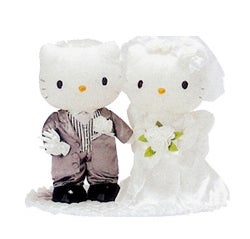 Maybe you're Mariah Carey. Maybe you're a Japanophile. Or maybe you're just young at heart. Whatever your excuse, if you love Hello Kitty, you'll be interested to know you can totally get handmade wedding gowns
inspired by
Sanrio's popular feline character, and they don't even have to be white! Let's take a look, after the jump.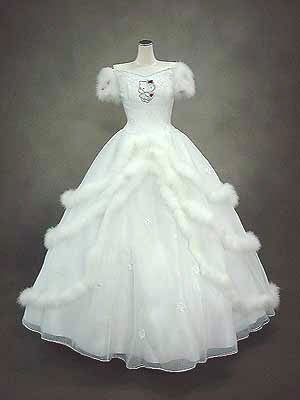 If you feel like you
must
do white, try this fuzzy gown. Pretty sure that's fur. Subtle!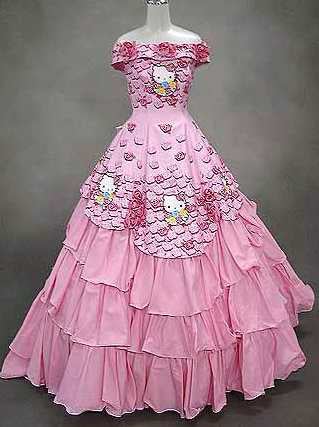 How about pretty in pink? Or is this too sweet sixteen for your tastes? It is giving me a toothache, actually.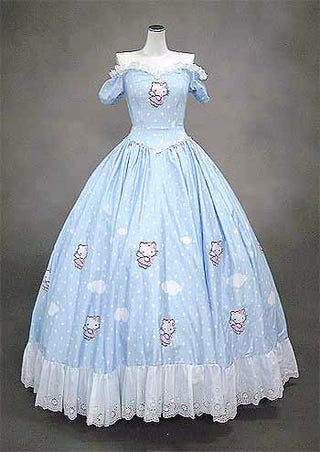 This blue number is a little pirate wench. "Avast me hearties, tis I, Mariah. Touch me body."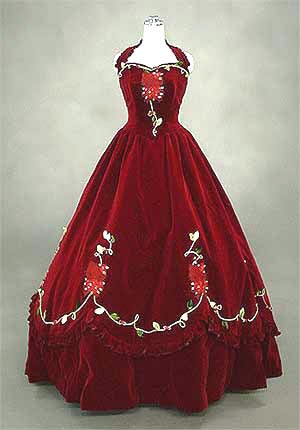 Ooh, this is like when Scarlett O'Hara showed up to Ashley's birthday party in a
red dress
because she was such a hussy. Maybe not the most appropriate dress to get married in.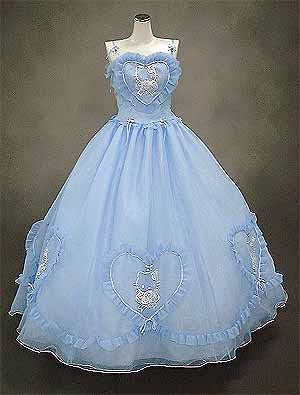 Hmm, unless your wedding is simultaneously a quinceañera — and who am I to judge? — this does not seem right.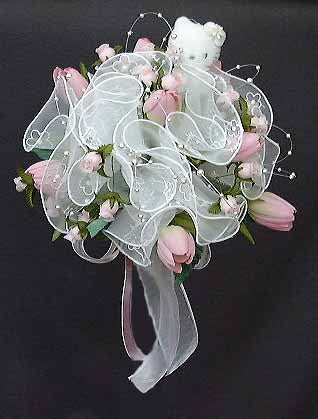 Aww, but look: A Hello Kitty bouqet. Toss it and watch the bridesmaids scatter!
More Hello Kitty Wedding Dresses
[Wedding Bells Blog]