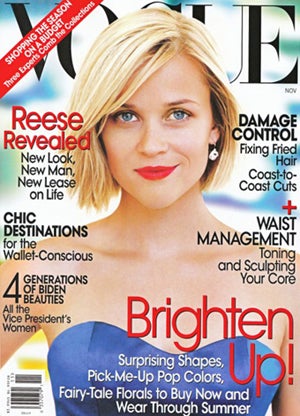 Even though the November issue of
Vogue
has a lovely fashion spread featuring
Natalia Vodianova, her husband and kids
, it was too busy to LOL. On the other hand, the "Chill Factor" spread, inspired by global warming and vacations (no, really) was almost too
boring
to LOL: How many times can we see an expressionless moddle on a beige background, jumping? Even though the shoot is dull, it's good fun to try and LOL anyway; and there's a contest, too! After the jump, as usual: We're in ur magazeen, puttin werds on ur moddles.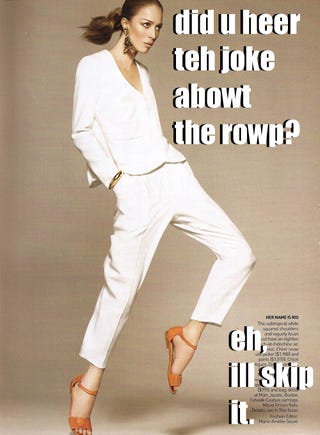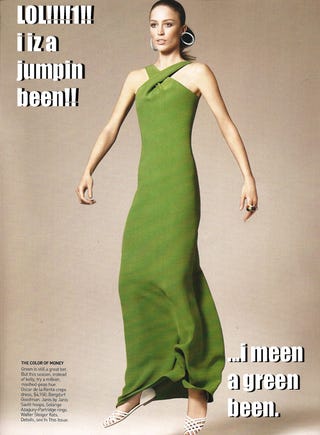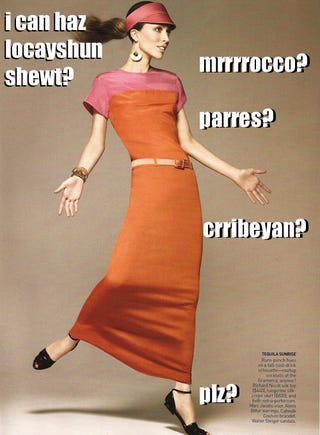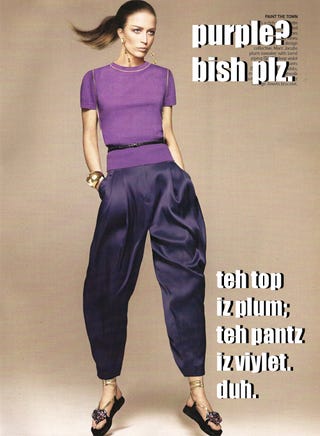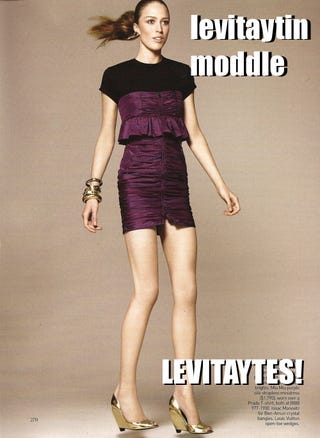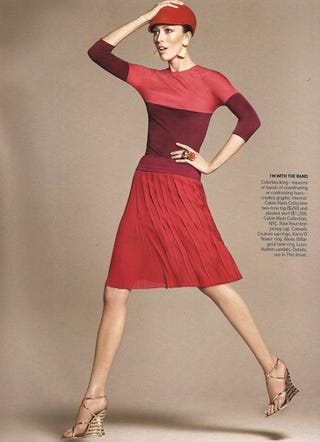 OMG. OH NOES. THIS MODDLE HAZ NO CAPSHUN. RITE A SUGGESSHUN IN TEH COMMINTZ!!!11!! TEH WINNR GITZ A CHEEZBURGR. SRSLY. Earlier:
LOLVogue: Teh Billee Goatz Gruff (And Contest!)
LOLVogue: I Can Haz Wind Tunnel?
LOLVogue: All Dat Glitterz Iz Mah Pantz
LOLVogue: Superhero Photo Shoot Gets Super Stoopid
French LOLVogue: I Can Has My Close-Up?
I Can Has Jeetann? C'est LOLVogue En Faux Français
LOLVogue: Teh Hare Toss & Teh Bunnee Hop
LOLVogue: Tard Moddles & Bahlinceeyagga
Bon Joor, C'est Paris LOLVogue Encore!
LOLVogue: Sheez Over Ayteen, I Sware
LOLVogue: Hungry Moddles & Rorschach Tests
LOLVogue: Carbs, Botox & Pink-Eye
LOLVogue: Good Help Is Hard To Find
Mon Dieu! C'est French LOLVogue: Shoulders, Champagne and Cigarettes
LOLVogue: Starving Models & Marionettes
LOL'Vogue': Scarves, Silverware & Scooters
Related:
LOLLost: Srsly, Guiz, Dis Izland Is Weeerd