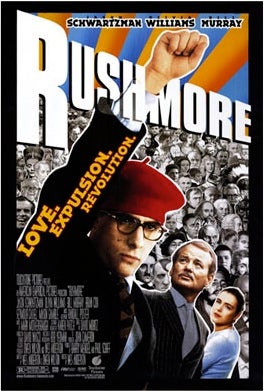 Entertainment Weekly is back with another top 25
list
today, and this time, in the wake of High School Musical's insane success, they're counting down the 25 All-Time Best High School Movies.
Rushmore
,
Cooley High
,
Ferris Bueller's Day Off,
Mean Girls
, and
Heathers
made the list, though
Sixteen Candles
,
Pretty in Pink
, and newcomers such as
Superbad
and
Juno
did not. Also missing from the list? The underrated 90's high school film,
Can't Hardly Wait
, which, while a bit lame, is probably one of the better time capsules for those of us who went to high school in the mid-to-late-90's, and my personal favorite high school film,
Some Kind of Wonderful
. Did your favorites make the list?
[Entertainment Weekly]