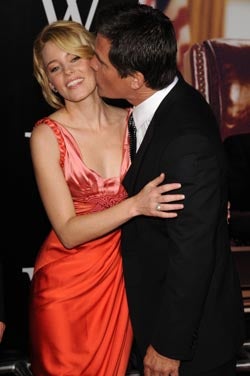 I'm not gonna lie to you: I'm not planning to see
W.
Watching Oliver Stone's interpretation of events (
JFK, Nixon
) I
didn't
live through is quite bad enough, to my way of thinking. But apparently those celebs who showed at the film's premiere at New York's Ziegfeld theatre did not share my qualms. Diane Lane, Elizabeth Banks, Ellen Burstyn, Rosario Dawson, Julia Stiles and more not only made the scene but looked pretty darn good. The Good, The Bad, after this allegedly completely fair, not at all paranoid, could-practically-be-a-documentary jump!
The Good: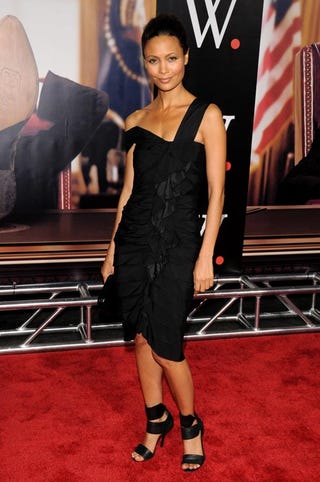 Thandie Newton's beauty even allows us to overlook a fairly damning shoe.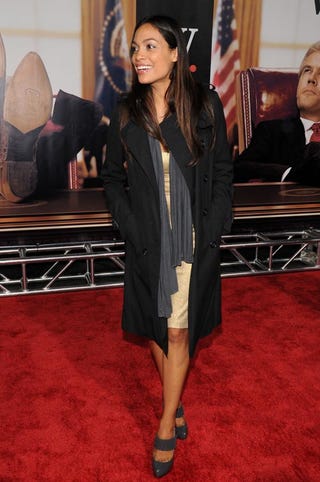 How does Rosario Dawson make a coat and scarf look this sleek? This is kind of my favorite look of the evening.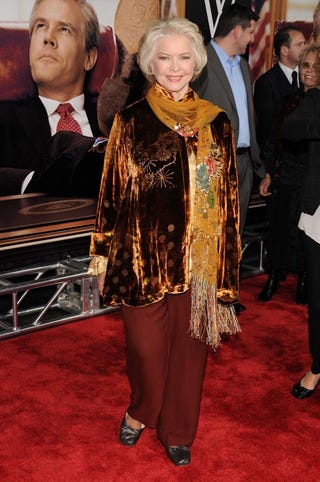 As we know, I have a weakness for the "artistic great-aunt" look as embodied by Ellen Burstyn.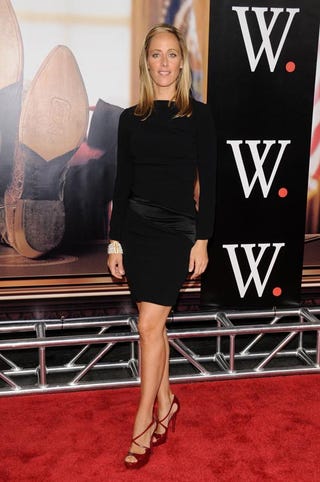 American Apparel is now calling some 2" jersey tube sheath the "Little Black Dress." Kim Raver's iteration is a more accurate representation.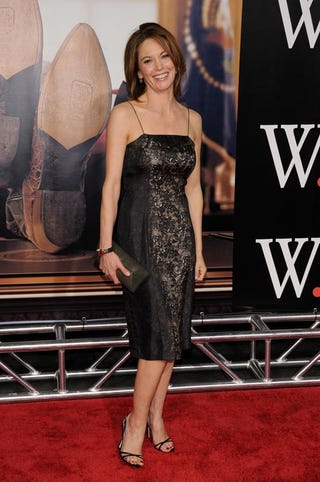 When you think about it, Diane Lane tends to stick to this shape, which she really does rock.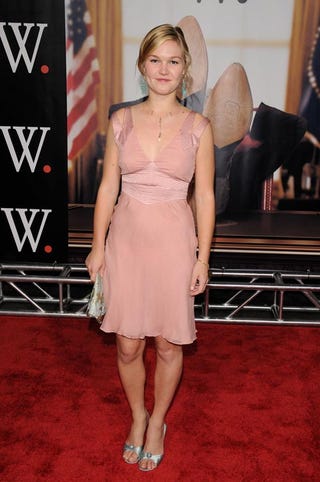 I will admit to some ambivalence about the bodice of Julia Stiles' dress, but overall the effect is pretty.
The Bad: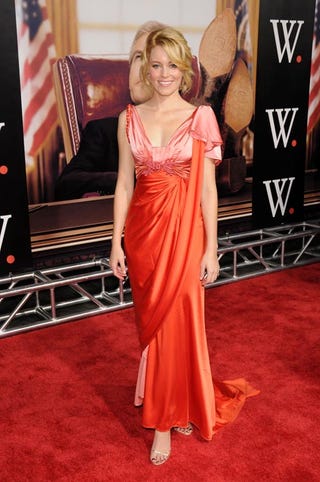 I daresay it will have its defenders, but Elizabeth Banks' coral just has a few too many elements for my taste.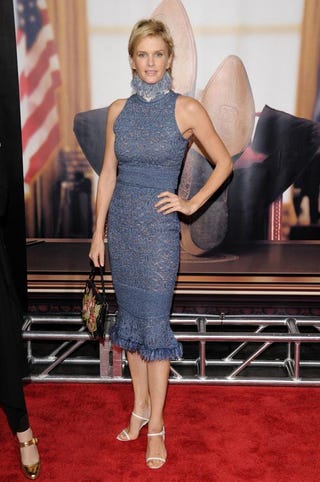 Apparently Katharine Hepburn was really self-conscious about her neck and made all the wardrobe mistresses add weird ruffs and collars to all her costumes. She would have liked Kyle Bax's number.
Getty" />