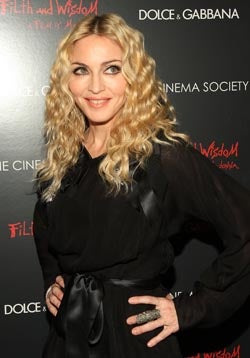 Last night, stars of screens big and small gathered at New York's IFC Center to pretend that Madonna's directorial debut,
Filth and Wisdom
, might not be awful. Hosted by The Cinema Society and Dolce & Gabbana, the event attracted rubberneckers like Lindsay Lohan, America Ferrera, Jessica Alba, and most of the cast of
Gossip Girl
. Perhaps in silent tribute to the film, everyone tacitly agreed to look awful. For every bit of tasteful restraint there were were ten instances of inexplicable transparency, baffling fur stoles, and peculiar hair. The Good, the Bad, the Filth, the Wisdom — after the jump!
The Good: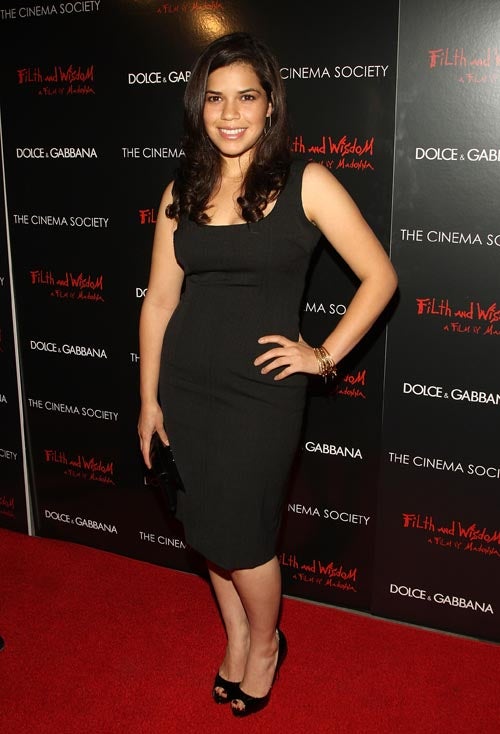 S
America Ferrera has been on a total roll lately.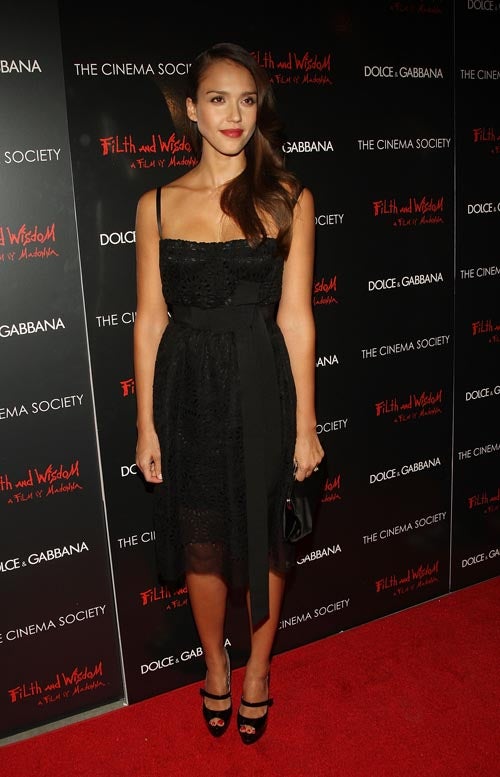 S
Jessica Alba is, as ever, depressingly beautiful.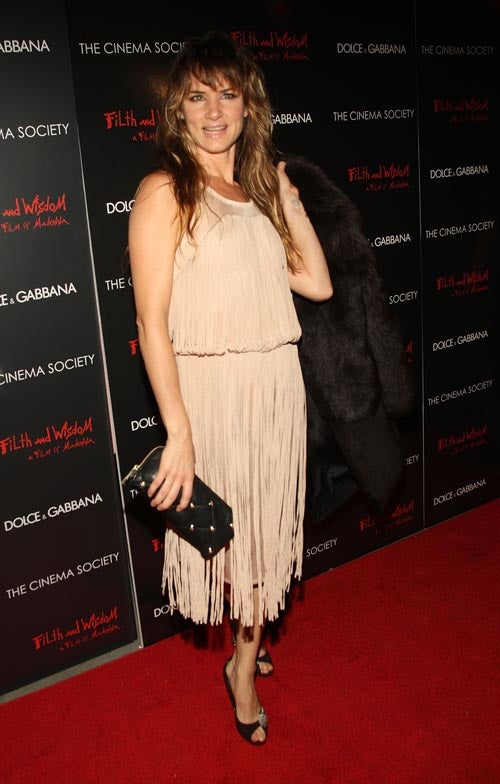 S
Juliette Lewis' weird fringed Grecian somehow works on her.
The Bad: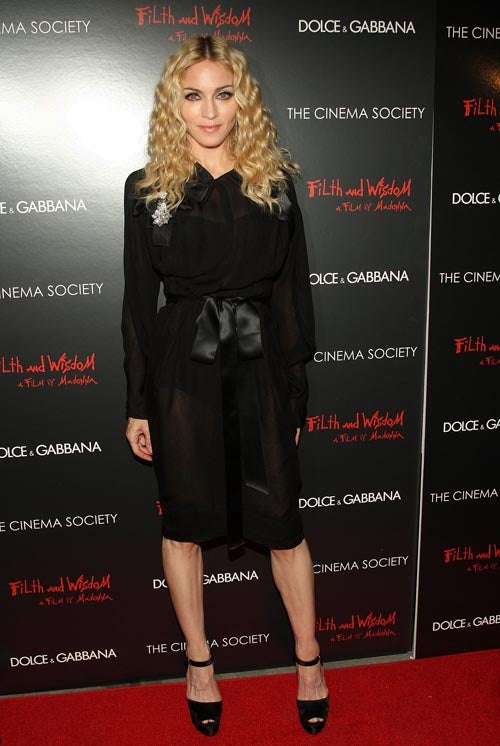 S
It probably means something terrible for Madonna when instead of finding her look edgy, I just worry that she forgot her slip.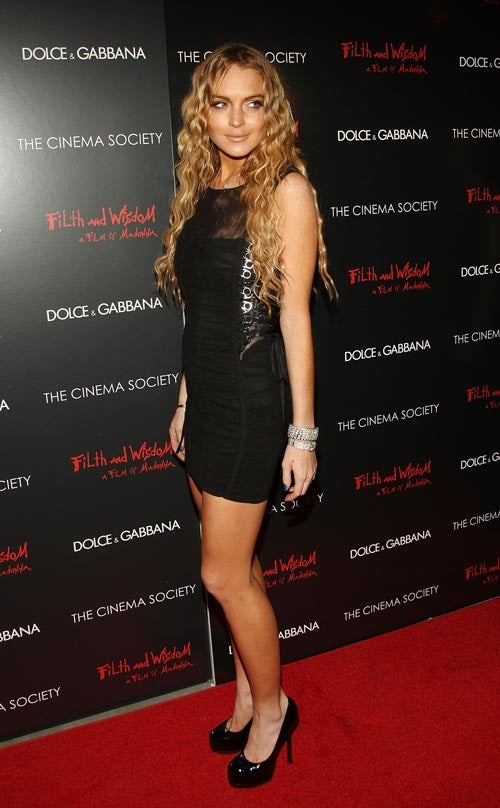 S
LiLo is clearly modeling her look on Madonna's. Mermaid Barbie hair? Check. Lack of pants? Check. Can directing be far behind?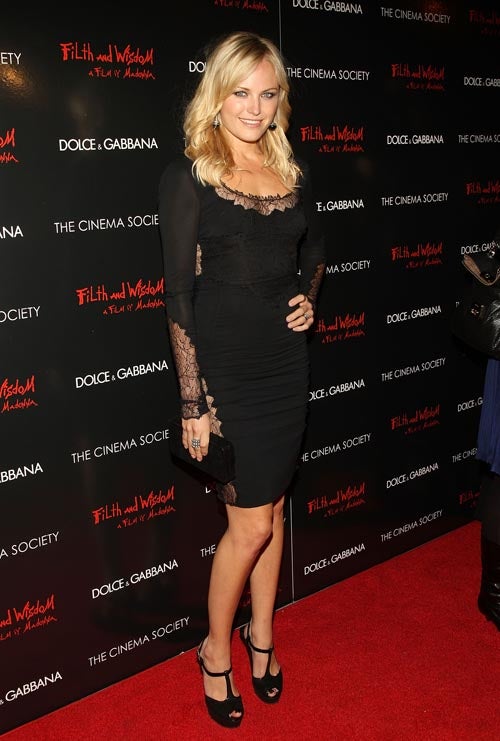 S
Okay, Malin Akerman's sexy secretary looks okay until you notice the lace panels on her flanks.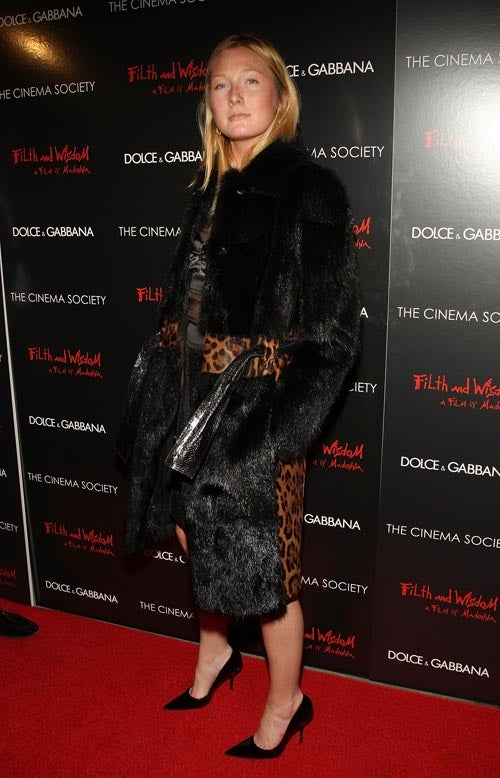 S
Paging PETA. Although even if this is faux (pretty sure it is), Maggie Rizer gets a major foul.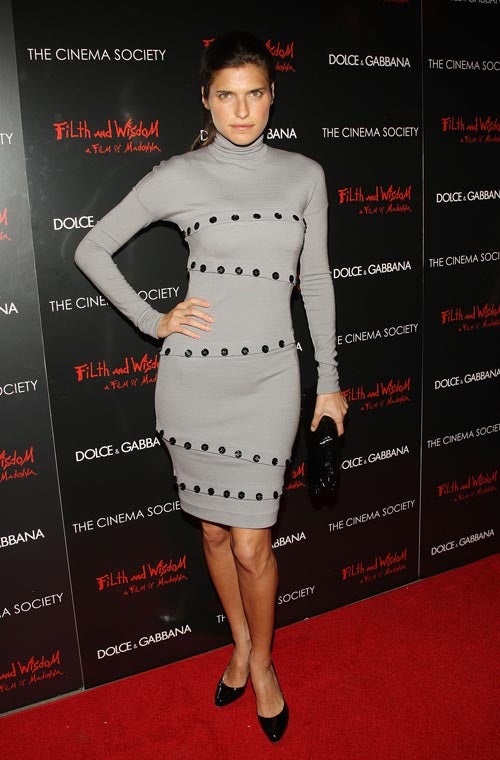 S
Lake Bell's number sounds the death knell for the bandage dress.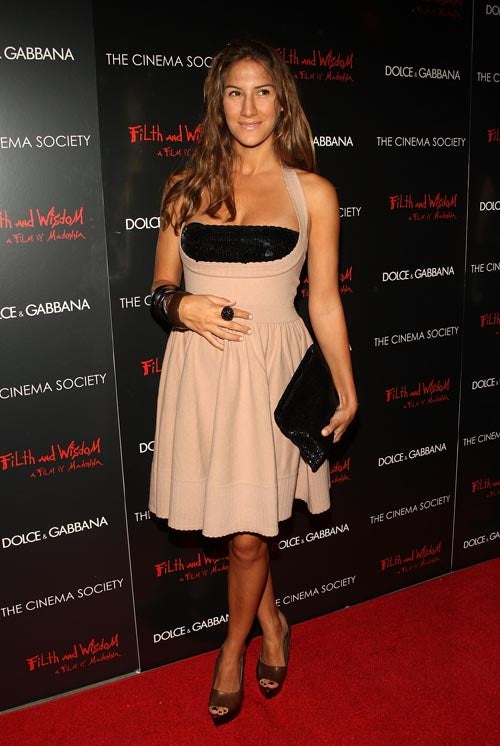 S
Very confused by the tar tucker on Minnie Mortimer's frock.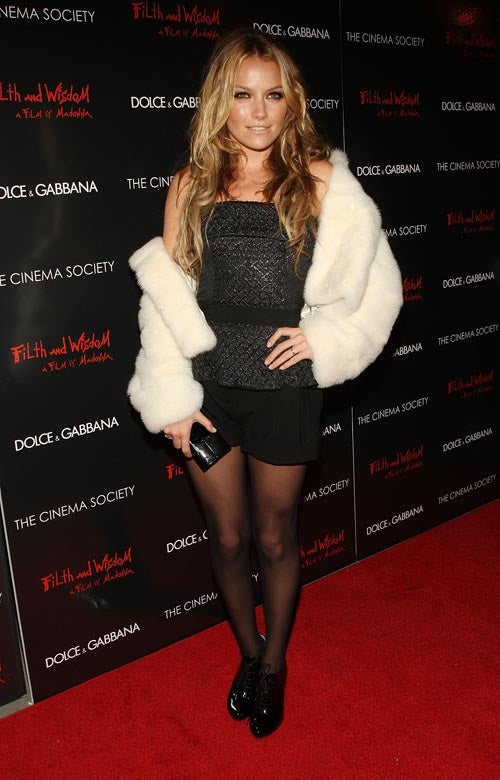 S
Becki Newton, the Pussycat Dolls called. They want their stylist back.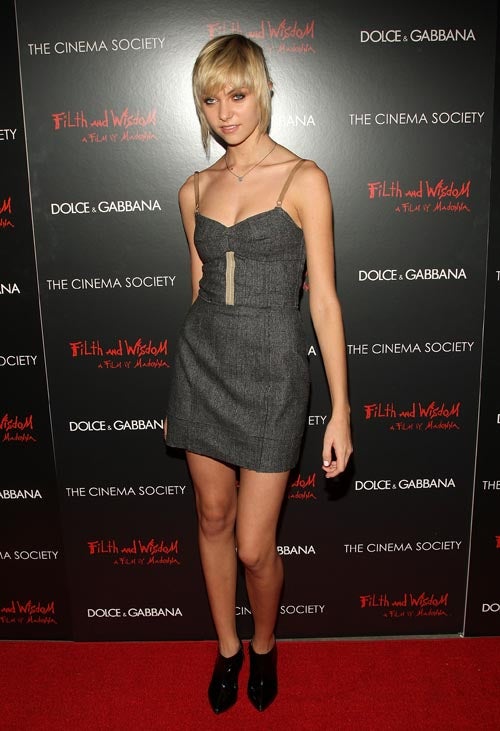 S
Yeah Taylor Momsen looks okay, but the overnight transformation from wholesome teen to dissipated fashion model is a "Bad."
The Ugly: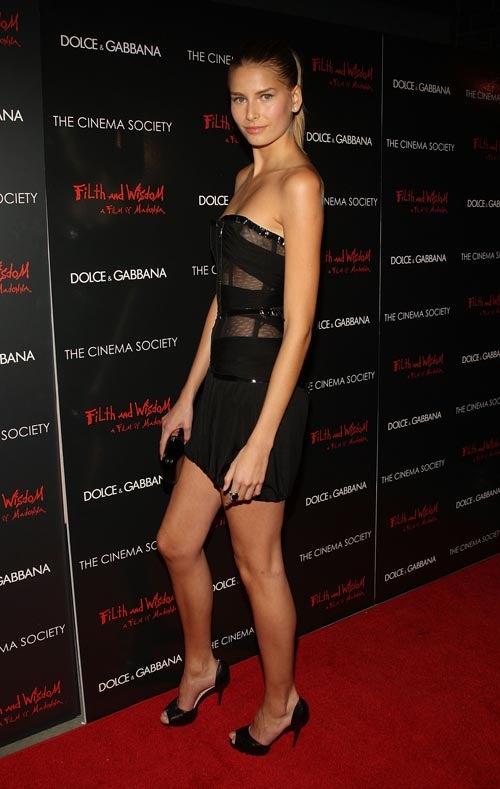 S
I wish we had a full-frontal view of Hana Soukupova's — wait, no I don't.
Getty" />