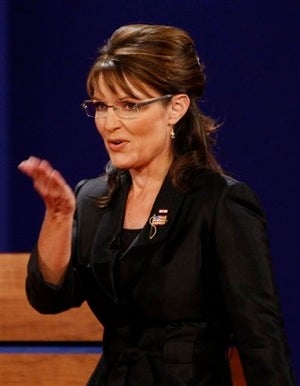 The internet went slightly insane last week when it was announced by Cindy Adams of the
New York Post
that Sarah Palin would
make an appearance
on the October 25 episode of Saturday Night Live. "That story is untrue,"
according
to a spokesperson for NBC. Judging by the
audience reaction
Gov. Palin got at a Philadelphia Flyers hockey game last night, where half the crowd booed her as she took center ice to drop the game puck, one wonders how the SNL audience would have greeted her. Video of the hockey game after the jump.
Palin Booed in Philadelphia Before Flyers-Rangers Game
[Los Angeles Times]
Despite Reports, Sarah Palin Hasn't Been Booked On SNL
[The Morning Delivery]