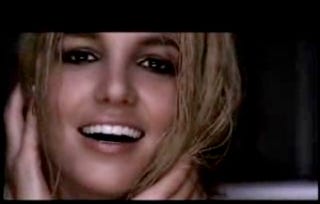 Britney's first video from her upcoming album
Circus
had its world premiere last night on ABC's
20/20.
The fairly NSFW video features Ms. Spears in her element, leather clad and wearing wacky wigs while dancing over men who try to do her wrong. It's pretty much Toxic, Part 2, with a little less adventure and a little more nudity. Still, it's nice to see Britney looking so confident and focused, and though the video isn't necessarily groundbreaking in any way, the fact that Britney seems to be having fun is a step in the right direction.
Video after the jump.
Update:
the official video has now disabled embedding. You can view the clip
here.