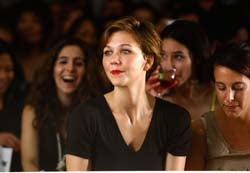 L.A. fashion week is the poor bastard step-child of the global Fashion Week world. It kicked off last night with a 'Fashionably Natural' runway show at the Petersen Automotive Museum. Although hosted by the unassailably awesome Maggie Gyllenhaal — and, yes, some of the actual clothes on the runway were cute — the fashionistas did
not
represent. Think short, tight, shiny, the fastest way to look cheap. Think pirate chic. Think, a little Good, a lotta Bad, and some serious Fugly — after the jump!
The Good: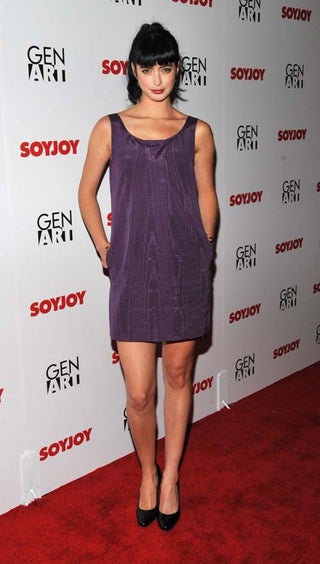 S
I hate purple. And frankly I can live without this grosgrain-y taffeta. But Krysten Ritter looks pretty in this simple shift.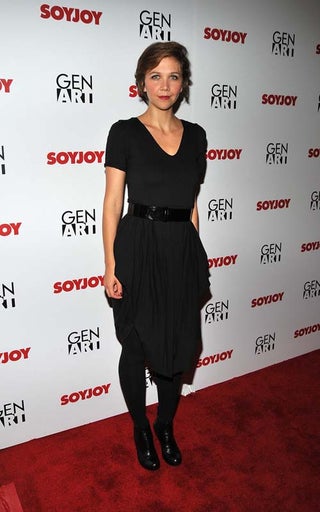 S
While the shoes are kind of horrible in that Italian dowdy-chic way, I'm also struck by Maggie's daring in the face of so much satin conformity!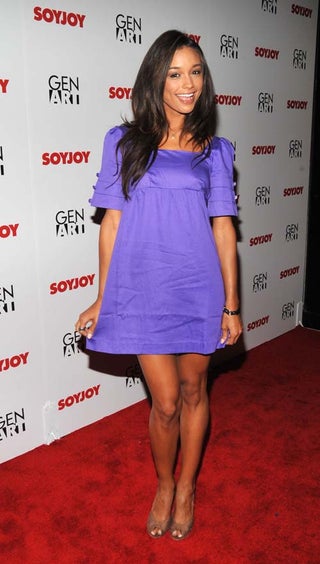 S
Rather cutesy, wrinkly and purple for my tastes, but Rachel Smith looks cute.
The Bad: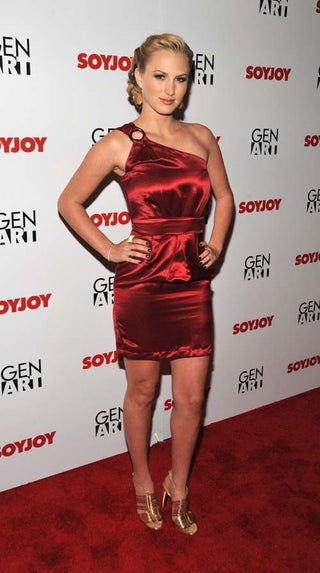 S
Katja Decker-Sadowski does not heed Nina Garcia. Which as we know is rank folly.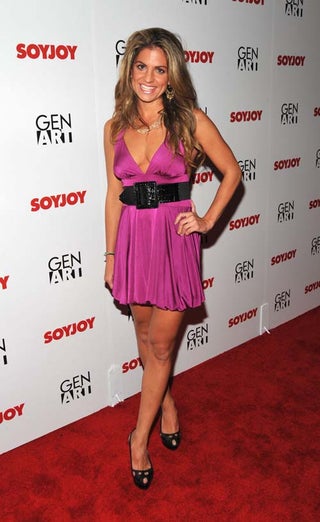 S
Nor does Bridgetta Tomarchio!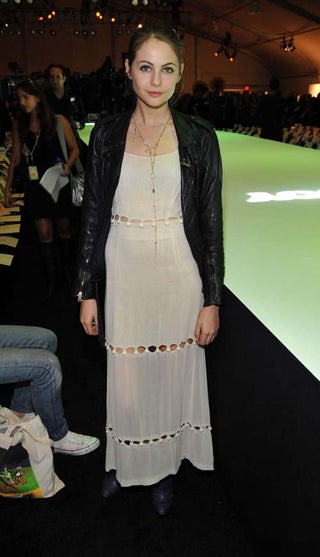 S
Willa Holland 's nightgown looks comfy, at least.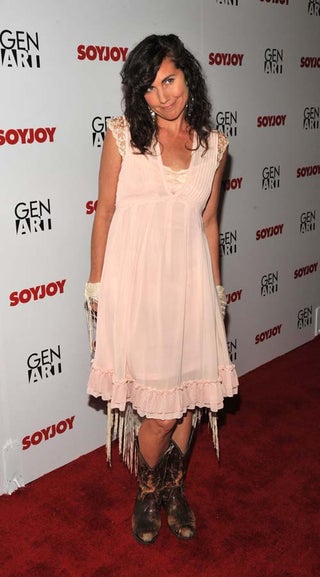 S
Andrea Fellers' boots take her nightie from night to...fug.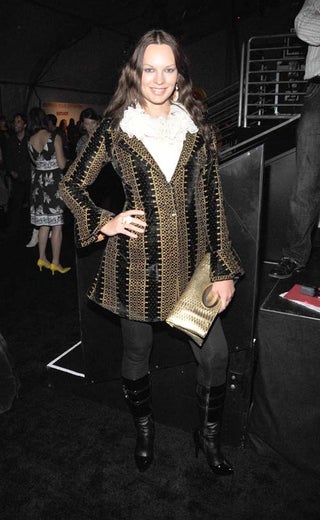 S
With the jacket fastened, Natasha Alam's brocade is merely bad...
The Ugly: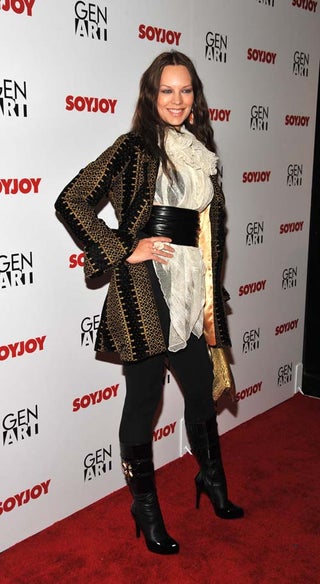 S
But open it, and the full piratical horror is revealed!
Getty" />