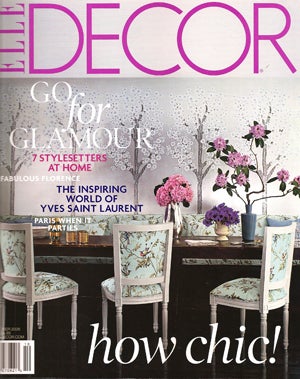 Jessica Stam is one of the few working models whose name we actually know. She's been in ads for Gucci, Dolce & Gabbana, Prada, Dior, DKNY and H&M. She's walked the runway for Victoria's Secret and has a Marc Jacobs bag named after her. In July 2007, she was #15 on the
Forbes
list on the World's 15 Top-Earning Supermodels. Clearly she has packed a lot of living into her 22 years, and, since she wants to get her
pilot's license
, has only just begun. But the photos of her apartment inside of the October issue of
Elle Decor
are a wee bit upsetting. Where's the ratty, hand-me-down couch and bookcase made of cinder blocks or milk crates? Where are the beer bottles, ashtrays and stained rug? Where's the bong? What kind of 22-two-year-old is forced to live in an apartment like this, anyway? Pictures after the jump.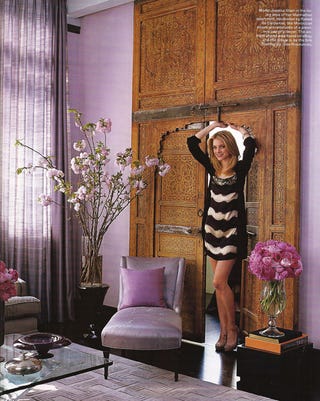 The Moroccan doorway was left behind by a previous tenant. The antique chaise was found on eBay. Stam used interior designer Rafael de Cardenas, who had a vision that didn't work in Stam's original apartment. So she
moved
. If I sound jealous, it's because I am seething with envy.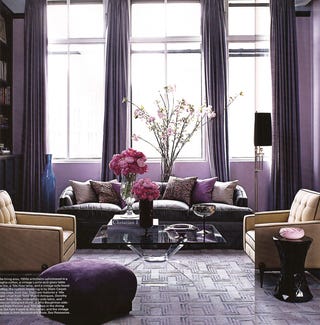 A rug without soy sauce stains and a table free of the clutter of magazines and bills. How ever does she do it?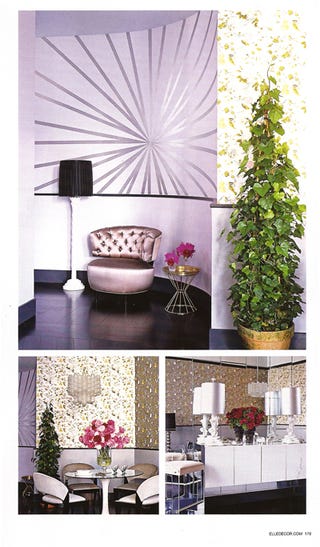 Everything is lovely, I just wonder it it's
appropriate
for a young model of 22. Is it fun enough? Young enough? Kicky enough? Maybe someone like… a writer… Around my age? Would be more comfortable here. Ahem. Sigh.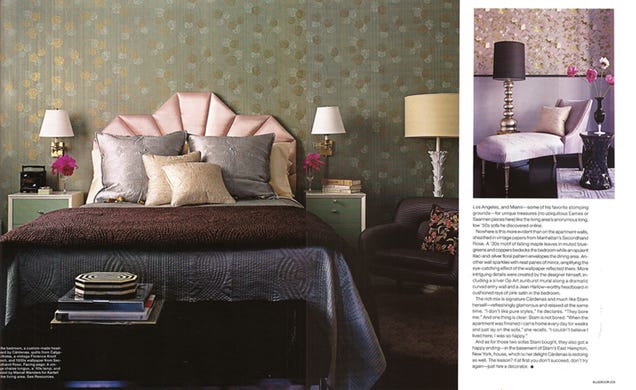 I know being a model is not just winning the genetic lottery. It's hard work! But dudes psyched to sleep with a supermodel don't want to see this calm, tranquil oasis with muted colors and 1930s wallpaper. They want mirrors and hard edges and leopard print. Sorry, Jess, better try again… I'll just take that custom headboard off your hands…
Elle Decor
[Official Site]