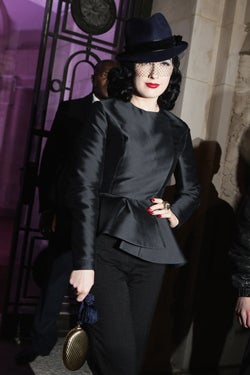 Presumably because the great man himself is now — how do I put this delicately? — dead, yesterday's YSL show at Paris Fashion Week was an occasion of some gravitas. As such, those who came to pay their respects to the moddles, did so attired in their most tasteful threads. Dita Von Teese, Naomi Campbell, Claudia Schiffer, Emma "Hermione Granger" Watson and a raft of fashionistas sported their best serious costumes - which meant, to some, classic black and, to others, high-waisted leather kilts. The Good, the Bad, the Haute, the Ugly — after the jump!
The Good: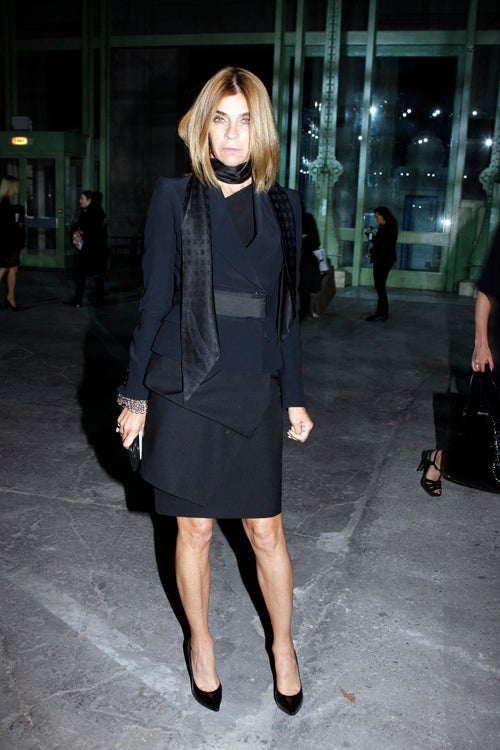 S
There's a reason Carine Roitfeld is editor of French
Vogue.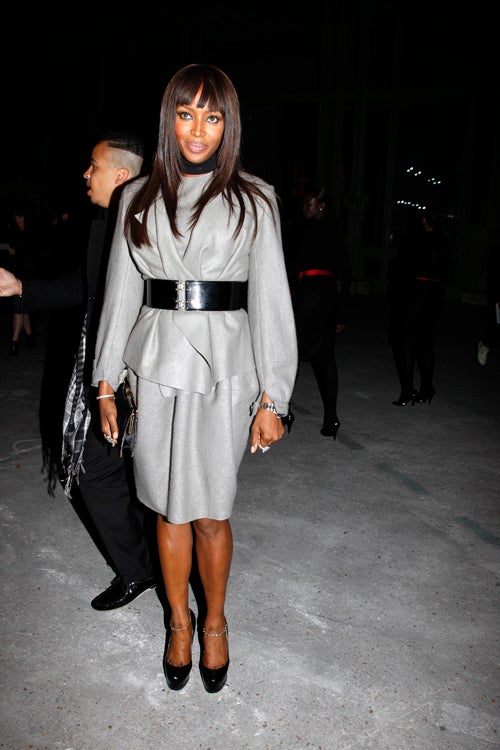 S
There's also a reason YSL liked Naomi Campbell to wear his stuff.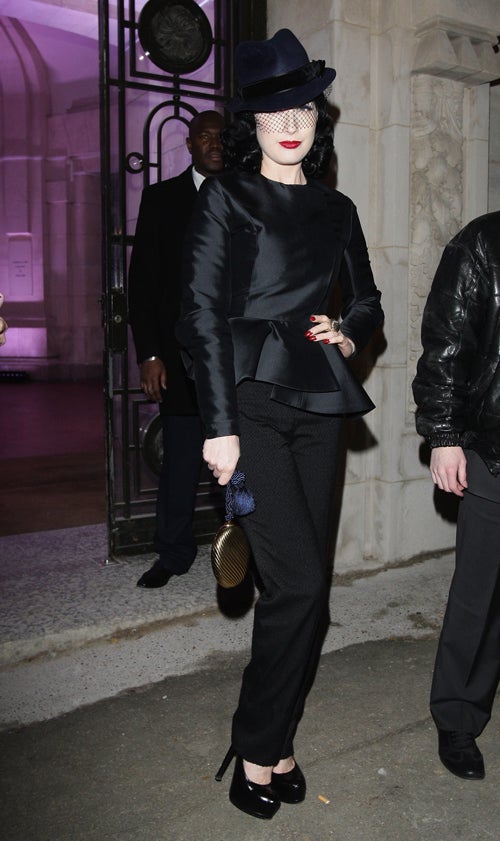 S
Normally, I might have an issue with the stripper shoes, but...oh, that's right.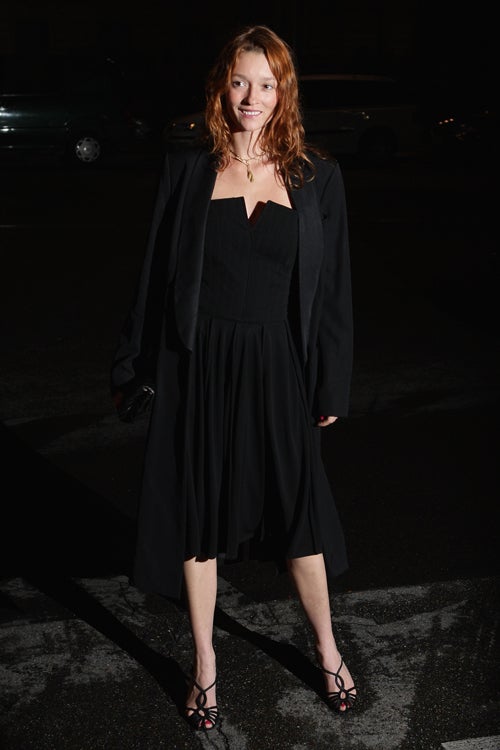 S
The proportion of Audrey Marnay's getup is a touch tricky, which is what makes its success so chic!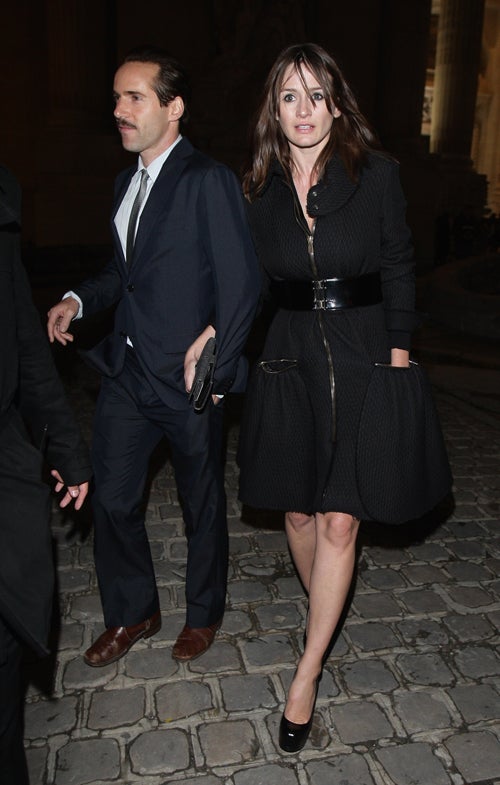 S
I'll admit to loving Emily Mortimer, largely because she speaks fluent Russian and her father wrote
Rumpole
.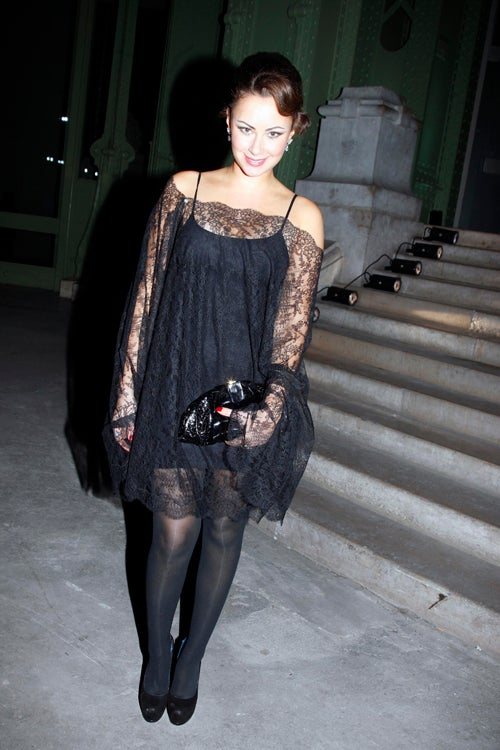 S
Initially I wasn't sold on Camilla Al Fayed 's lace overdress, but by the third go-round she'd worn me down. Now I think it's really pretty.
The Bad: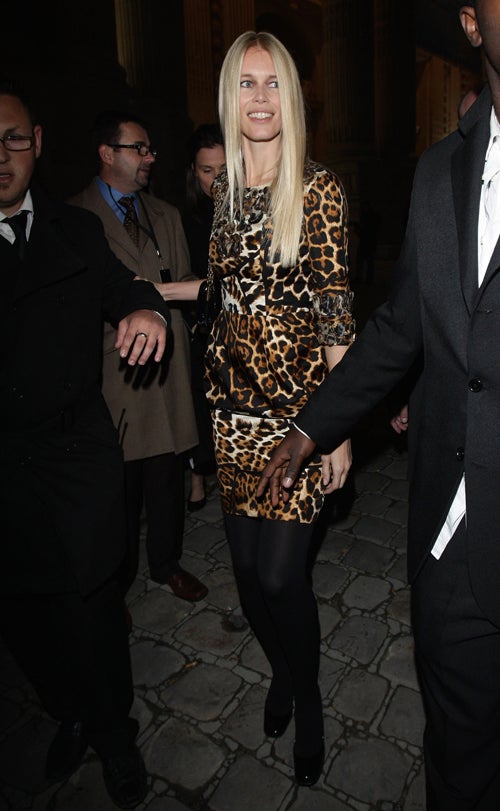 S
Look, obviously Claudia Schiffer would look good in a garbage bag. But I am so sick of garish animal prints!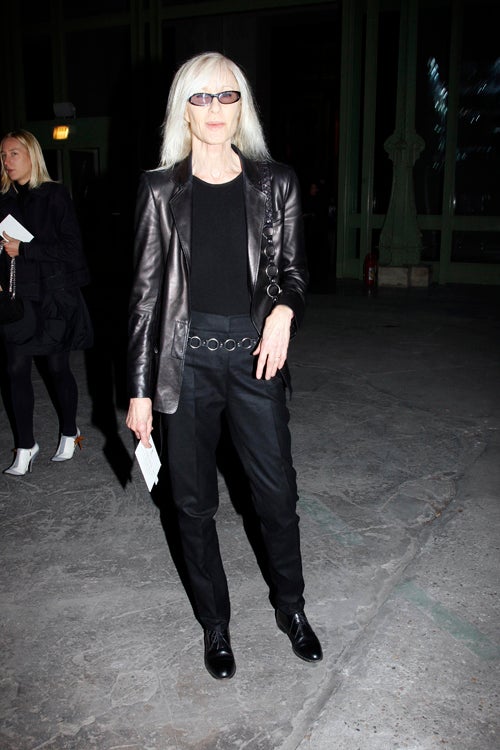 S
There is a pernicious rumor afoot in some circles that the 80s-revival parachute trouser could be one of the first casualties of the recession. For Betty Catroux's sake, I hope so.
S
Yes she's only 18, but this is YSL, Emma!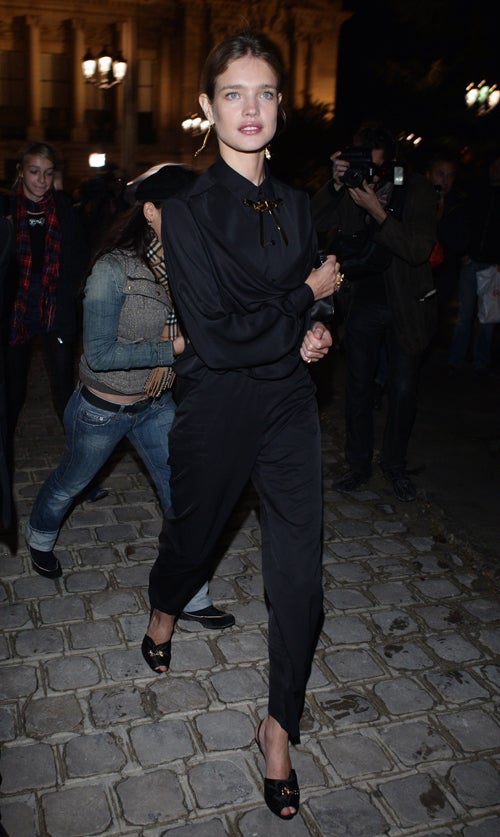 S
Digging the Cinderella pose, but Natalia Vodianova's caterer costume's not hacking it.
The Ugly: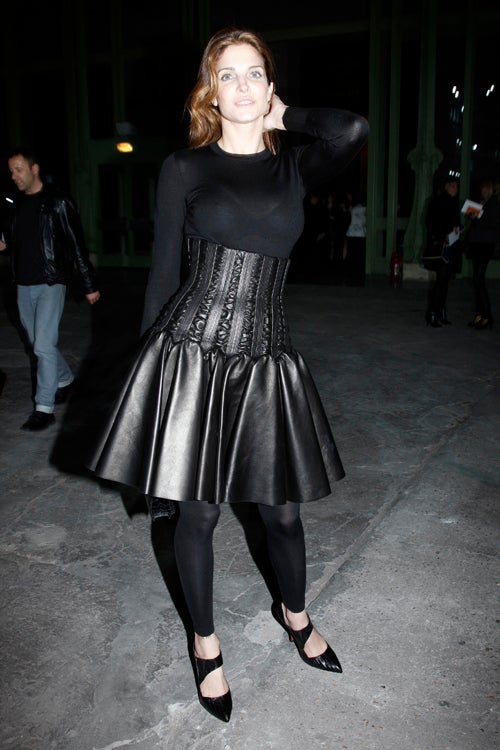 S
Stephanie Seymour: is there an excuse for this time-warp monstrosity? Miss Seymour, I'm waiting! (That was Judge Judy ftw.)
Images via Getty