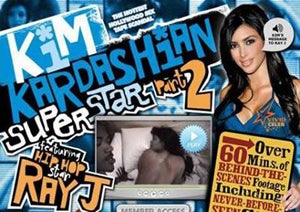 One day, you're exchanging promise rings, and the next thing you know, you're prosecuting your ex-fiancé for putting photos of your boobs on MySpace. The perils of modern love! Richard Morgan delves deep into what he terms "Revenge Porn," i.e., when men distribute pornographic images of their exes without consent, on Details.com, and it ain't pretty. The most insidious form of revenge porn includes the woman's name, phone number, and address along with the naughty video for ultimate public humiliation. The worst part of the whole thing? Revenge porn is notoriously hard to prosecute. Read a terrifying tale of mostly unpunished cruelty from a real asshole named David Feltmeyer, after the jump
David Feltmeyer, 34, of Chesterfield, Virginia, pleaded no contest in April 2007 to a misdemeanor charge stemming from his making a DVD of him and his girlfriend having sex. Feltmeyer had originally been charged, the month before, with a felony-distribution of obscene material-after he was accused of placing multiple copies of the DVD, with his ex's name and address, on car windshields in Richmond. After men started showing up on the woman's doorstep, evidently mistaking the DVD for a solicitation, Feltmeyer was contacted by the police, who searched his apartment. Soon after, Feltmeyer turned himself in. But because prosecutors were unable to prove that he'd distributed the DVD-Feltmeyer admitted only to making it and sending a copy to his ex-the felony charge didn't stick, and Feltmeyer received a suspended 90-day sentence and 30 hours of community service.
Moral of the story, as usual: do not let someone film you having sex with them. Or if you must, wear a mask! Preferably Nixon, Reagan or another President. You can be Baberaham Lincoln for ultimate humor value.
Revenge Porn
[Details]