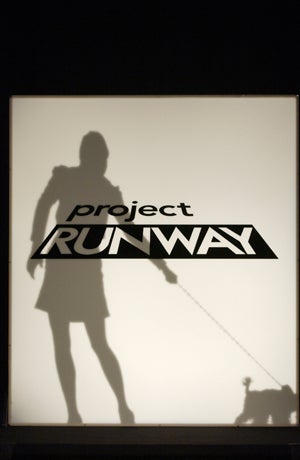 Friday night, New York State Supreme Court judge Richard Lowe
blocked
the Weinstein Co. from moving
Project Runway
from Bravo to Lifetime. The Weinstein Co. is appealing the decision, so the show could end up at Lifetime after all, but meanwhile: Production on the sixth season of
PR
has begun. Despite the fact that the show
doesn't have a network
.What does this mean for Nina Garcia? For Tim Gunn? For
Marie Claire
, the magazine taking over the role previously played by
Elle
on the show? What about guest judge Lindsay Lohan?
What about the contestants???
Lately, the show seems a little… uninspired. But the concept: To showcase emerging talent in the fashion world, to give the designers "challenges" in a way that allows the audience to witness a garment go from thought to sketch to runway — is still really powerful entertainment. It's too bad all the product placement and money troubles cloud the vision. Maybe the show should go to a pay channel, like HBO, where, ironically, it could really run free? Let's just say you were Harvey Weinstein: How would you save
Project Runway
? Do you think it
can
be saved?
Bad News All Around...
[WWD]