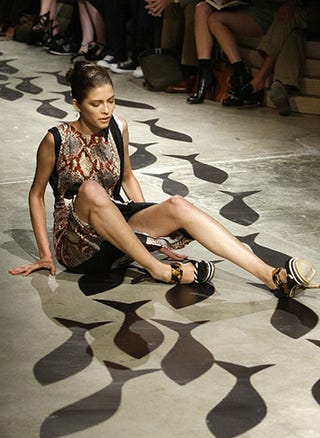 New York Fashion Week is over, but Fashion Week in Milan has just gotten underway. Yesterday, the biggest of the biggies, Prada, showed on a runway painted with fish. Those little suckers must have been slippery — or perhaps the unwieldy, chunky, wooden platform shoes were a poor choice? — because several models tumbled. And, horrors: Anna Wintour was there to witness the debacle.
The New York Times
has
video
of the end of the show — one model's ankles wobble so much, so hard, she gives up, turns around and heads backstage instead of doing the final walk. Additionally, one model Miuccia Prada sent down the runway in a
cropped burgundy sweater
was so thin that her ribcage is all you really notice. It's as though her
bones
are on display. As if all this were not bad enough: The clothes sucked.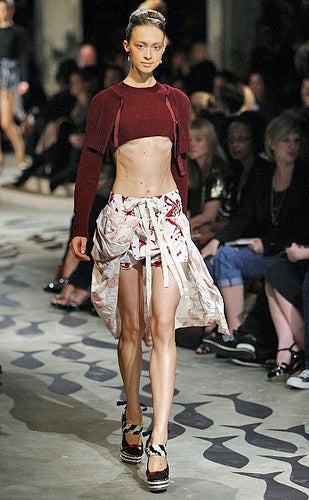 Nothing seemed to fit or flatter or to be designed with a woman's figure in mind. Everything seemed to be put together as though the items of clothing had been hanging on clotheslines and the model had just run through, with pieces falling where they may… Except without any of the fun and frivolity that description invokes. The garments were shapeless, uninspired, and in some cases, baffling. This is not the wardrobe a working woman with money dreams of. And though, in the past, Prada's been known for its accessories, since the shoes proved perilous for professional models, mere mortals had best steer clear. Judge for yourself: A gallery begins below.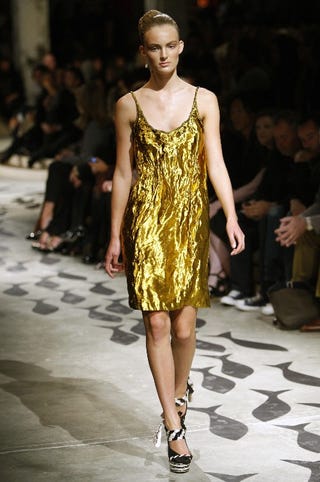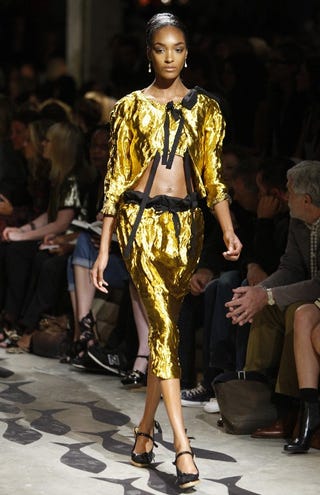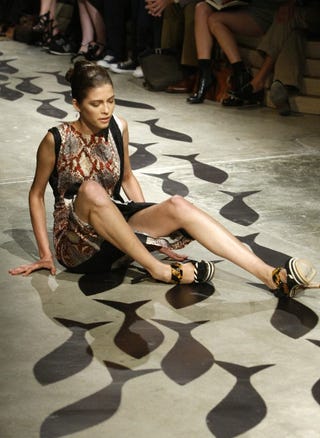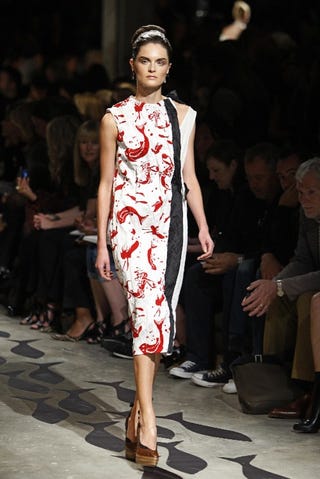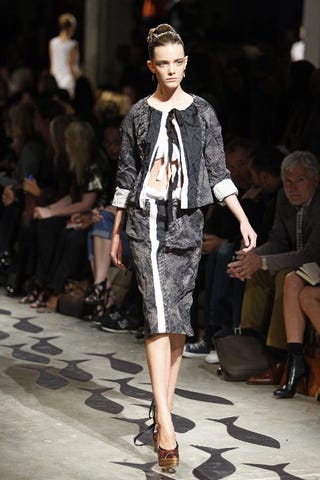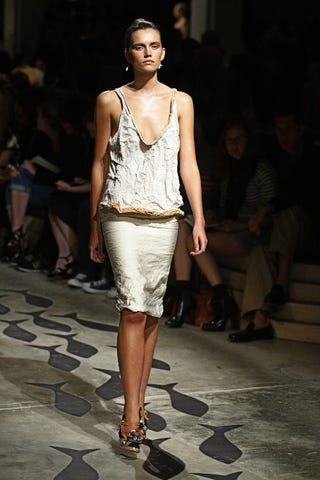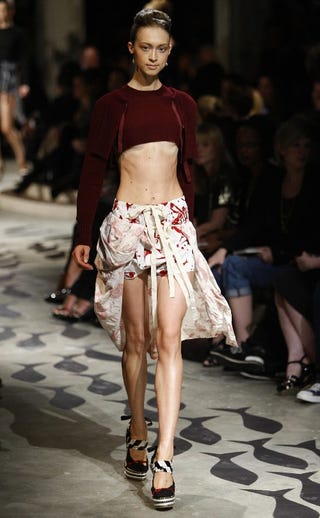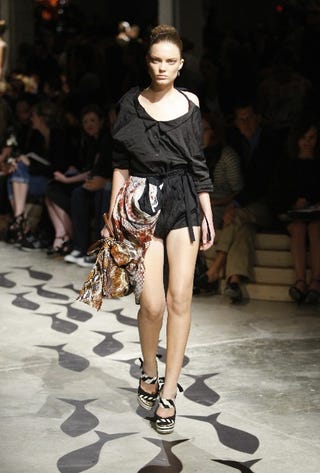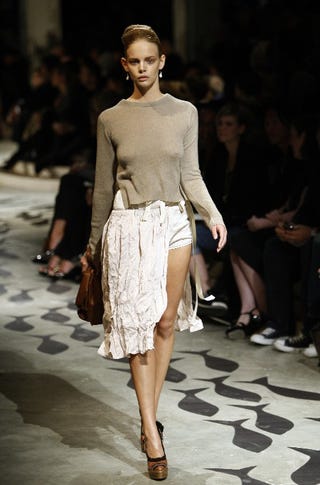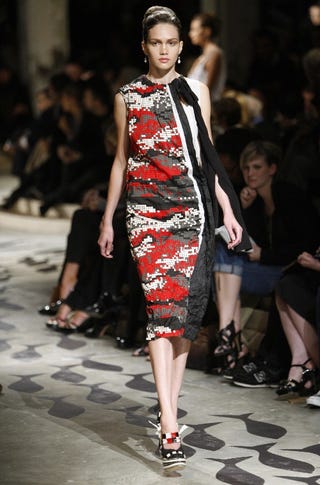 Plus: Here is a short clip of the runway show, in which you can see models falling:
Spring 2009 Prada, Prada: Time to Reboot? Milan Fashion Week: Prada, Jil Sander Clears The Runway [NY Times] Prada Girls Hit The Floor [Made In Brazil]