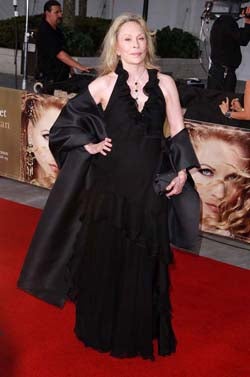 The opening of the 2008/9 season of the Metropolitan Opera in New York has become a big social thing again, which is kind of awesome. However, it also means that all kinds of people who have absolutely no reason to be at the opera - Taylor Momsen, anyone? - are also showing up and pretending to love Wagner. So last night, in addition to more respectable patrons of the arts like Faye Dunaway, Barbara Walters, Helen Mirren and Martha Stewart, we got random celebs like Molly Sims and Austin Scarlett. Well, whatevs, the performance was kind of a "best of" program - Traviata, Manon & Capriccio with couture costumes — so it was probably relatively easy for everyone to handle! And the good news is, the clothes were super-glam. The Good, the Bad, the Why in Hell Are You Here, after the jump!
The Good: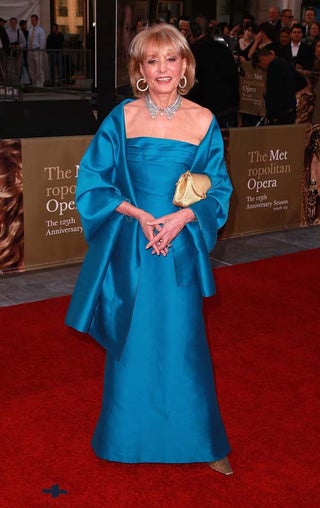 S
Barbara Walters' grande dame blue just shouts "grand opera."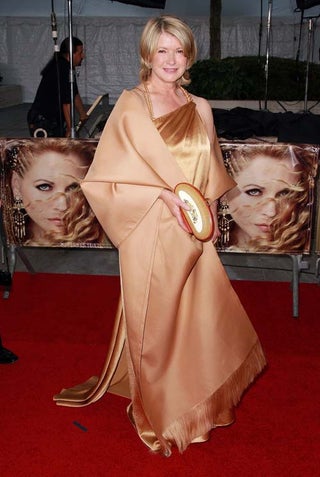 S
Ditto Martha's autumnal. Yes, it's a Good Thing. If you must.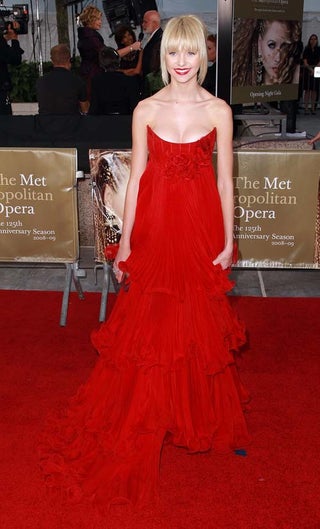 S
Leaving aside the fact that Taylor Momsen has no business being here, she's dressed like a 30-year-old and it's probably past her bed time, this is a gorgeous gown.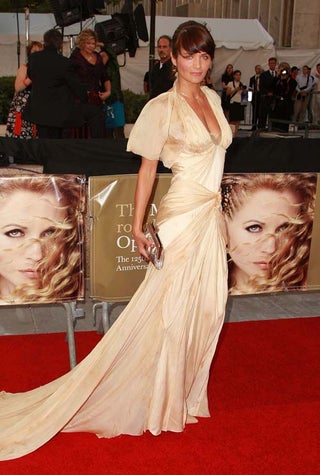 S
Helena Christensen looks stunning. Say what you will about moddles, they know how to do clothes.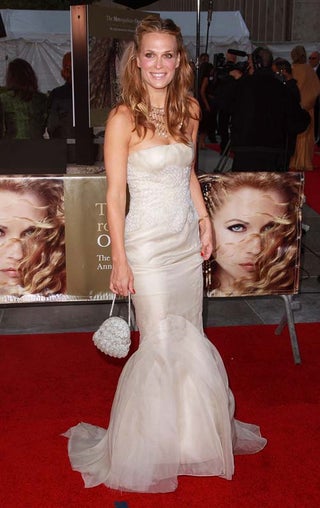 S
Molly Sims does "statuesque" to perfection. Even if she's walking that "David's Bridal" line.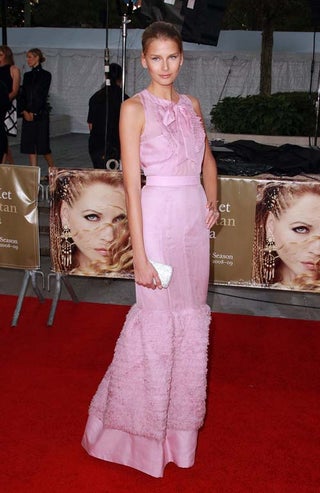 S
This pink confection may be controversial, but I think model Hana Soukupova pulls it off where few could.
The Bad: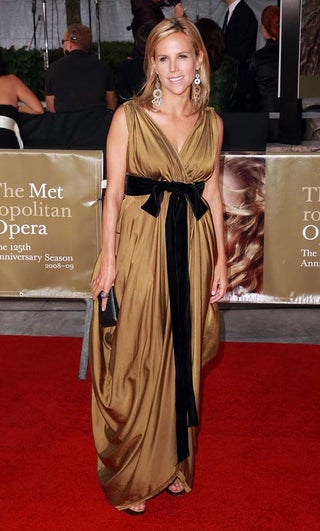 S
That's Tory Burch within those 20 yards of silk.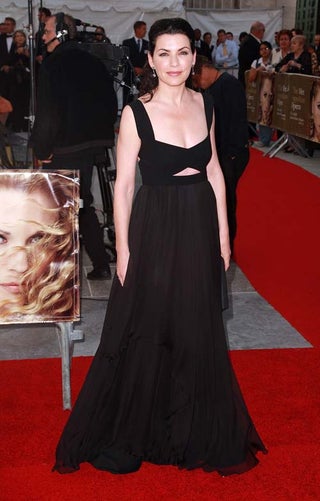 S
I really don't get this trend for otherwise classy gowns with random cutouts in the bodice. Maybe Julianna Marguiles can explain this to me.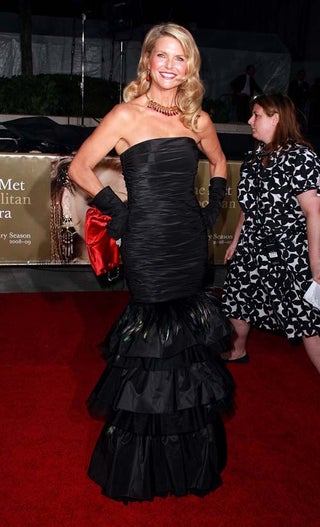 S
I have no trouble believing that Christie Brinkley can fit into her clothes from 1985. But that doesn't mean she
should
.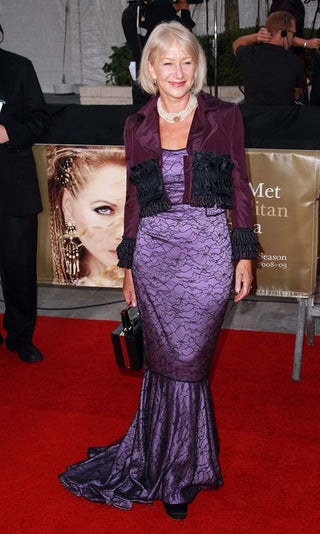 S
I actually kind of like that Helen Mirren isn't like 100% on the ball all the time. She'd be too intimidating.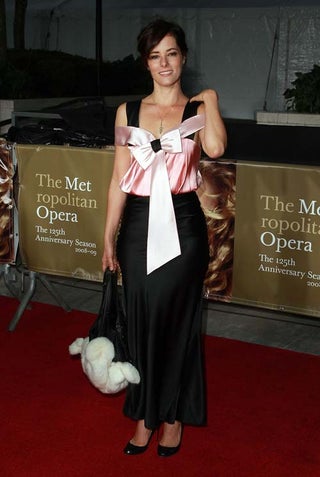 S
One hopes the bow on Parker Posey's dress enjoyed the show. Because it's really doing all the talking here.
The Ugly: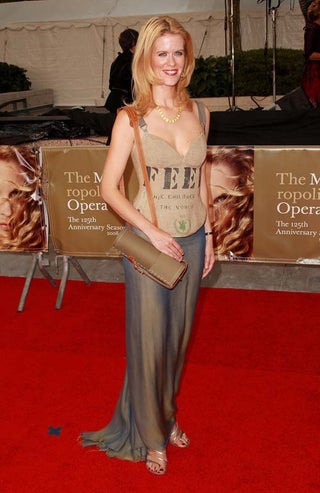 S
Yes. Real Housewife Alex McCord is wearing a "gown" made of a burlap sack.
Getty" />