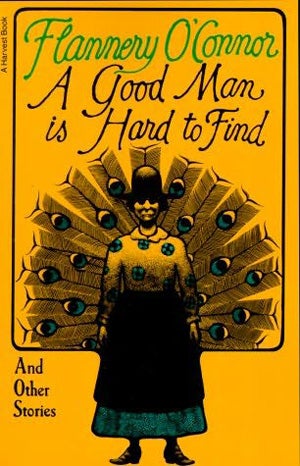 Esquire put up a slideshow of 75 books every man should read , and it is indeed a very good list. However, it's a very good list that's also extremely myopic. It relies way too heavily on the old white dude cannon (particularly the WASP angst end of it) with books by Updike, Cheever, Kingsley and Martin Amis, Hemingway, McPhee, Joyce, Roth, Mailer, and the token Russians. There are only four non-white men on the list (Ellison, Rushdie, Haley, Wright) and just one woman, the incomparable Flannery O'Connor with her classic book of short stories, A Good Man is Hard to Find . The only really offensive choice on the list is Bukowski. I've read Bukowski, and even though he's an old cuss, I like his writing. However, I would never call something so unapologetically misogynistic something men "should" read. Anyway, in light of Esquire's myopia, we decided to curate a list of 20 books every woman should read. You should fill in the other 55 in the comments!One note about the choices. Of course there are many, many books by men that "should" be read, but just like Esquire's list, most of the extant rosters of must-read classics are full of old white dudes. So our list is going to be mostly women. Anyway, here goes!
The Lottery, Shirley Jackson
To the Lighthouse, Virginia Woolf
The House of Mirth, Edith Wharton
White Teeth, Zadie Smith
The House of the Spirits, Isabel Allende
Slouching Towards Bethlehem, Joan Didion
Excellent Women, Barbara Pym
The Bell Jar, Sylvia Plath
Wide Sargasso Sea, Jean Rhys
The Namesake, Jhumpa Lahiri
Beloved, Toni Morrison
Madame Bovary, Gustave Flaubert
Like Life, Lorrie Moore
Pride and Prejudice, Jane Austen
Jane Eyre, Charlotte Brontë
The Delta of Venus, Anais Nin
A Thousand Acres, Jane Smiley
A Good Man Is Hard To Find, Flannery O'Connor
The Shipping News, E. Annie Proulx
You Can't Keep a Good Woman Down, Alice Walker
Now you go!
75 Books Every Man Should Read
[Esquire]