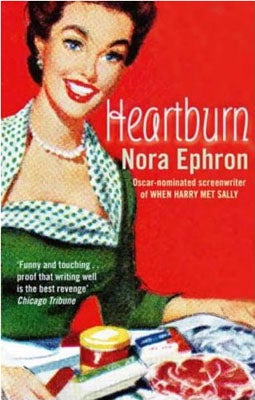 New York Times
book critic David Kelly asked his fellow
Times'
writers to name
the funniest novel ever,
and he noted that not a single female author was nominated. "Where are the female nominees?" Kelly wonders. "Someone here mentioned Jane Austen, but only halfheartedly and only after I pointed out that not a single novel by a woman had been proposed. What gives?"
Mediabistro
says
that Times commenters
mention Paula Fox, Eudora Welty, and Stella Gibbons as some of the funniest female novelists, and
best-selling writer
Jennifer Weiner says that Helen Fielding, Gail Parent and Nora Ephron make her chortle.I agree with the Ephron choice (
Heartburn
is a must read), and would like to add 1984 Pulitzer Prize winner
Foreign Affairs
by Alison Lurie, and many things by Anne Lamott, who has been tenderly funny although slightly less so ever since she found Jesus. What fiction-writing females would you nominate for funniest novel ever?
What's The Funniest Novel Ever?
[NY Times]
Hitchens Take Heart: NYTBR Also Finds Women Unfunny
[Mediabistro]
Monday, September 15, 2008
[Moment Of Jen]