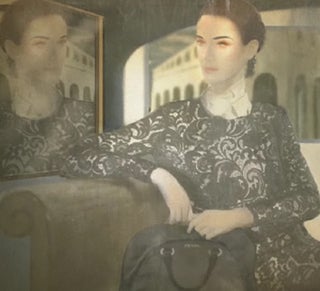 S
Back in February, Prada debuted
Trembled Blossoms
, an
animated
film that used creepy psychedelic imagery to push purses on hopelessly hypnotized fashionistas. Get ready to trip again: Prada has a new movie,
Fallen Shadows
, which features music by Antony & The Johnsons and makes little sense. Thank goodness we're here to do a (sorta) frame-by frame dissection. A breakdown of the stills from the film begins after the jump.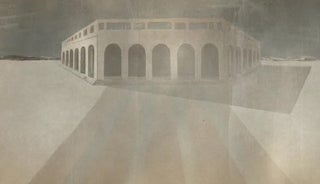 S
Our story begins in Ancient Rome. Or the place where they built Barack Obama's DNC speech set.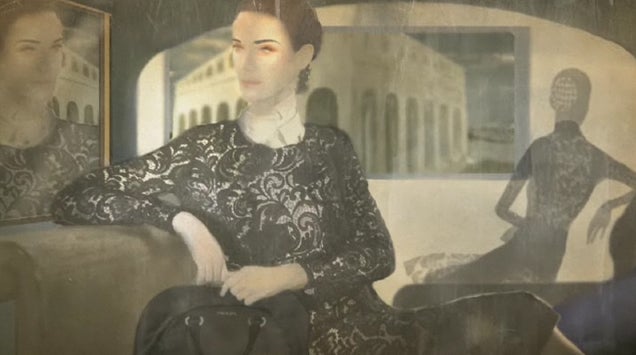 S
Our heroine sits, contemplating her perfectly Botoxed face in a mirror whilst keeping a firm grip on her Prada purse. Her "Shadow" lurks in the background, as the help is supposed to do.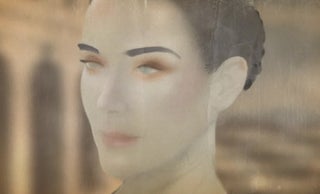 S
"Did I overdo it with the injectables?" she wonders.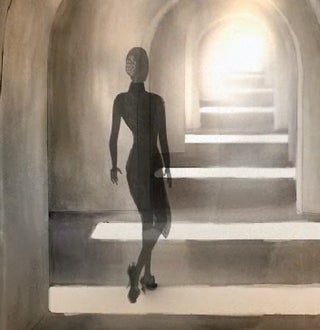 S
Fed up with the self-absorption disguised as self-reflection, The Shadow flees.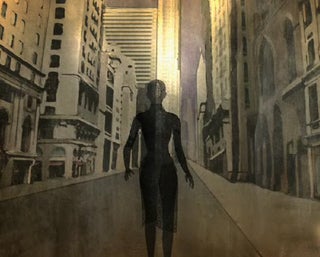 S
The Shadow wanders the streets of the deserted city. Not a soul to be found. Damn stock market crash.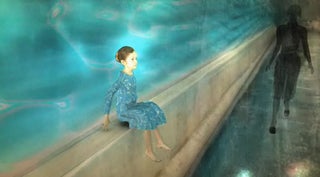 S
The Shadow comes upon a young child near an aquarium. As with all little girls in movies, this child may or may not be Dakota Fanning.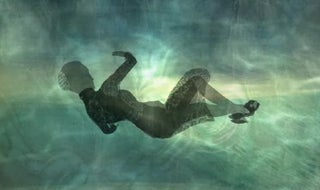 S
Somehow, The Shadow ends up in the water. Friggin kids.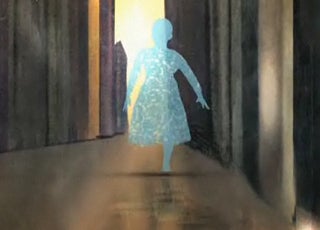 S
Then the shadow turns
into
a child.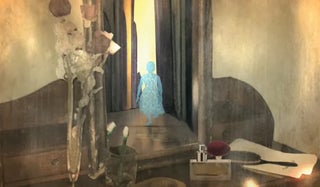 S
Or does she? It is but a reflection in a well-appointed dressing room.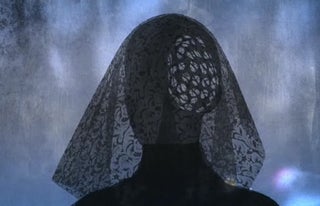 S
Ah, here is The Shadow. Veiled. Did someone die? Is The Shadow mourning the death of childhood?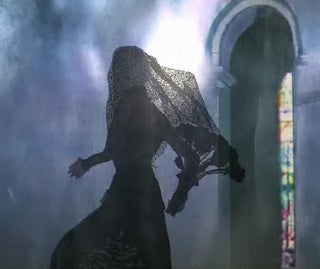 S
The Shadow ditches her flowers and leaves the church.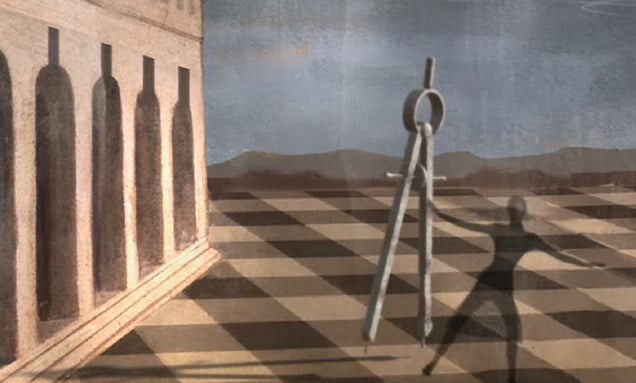 S
Out in the courtyard, The Shadow meets a rawther large compass. They dance.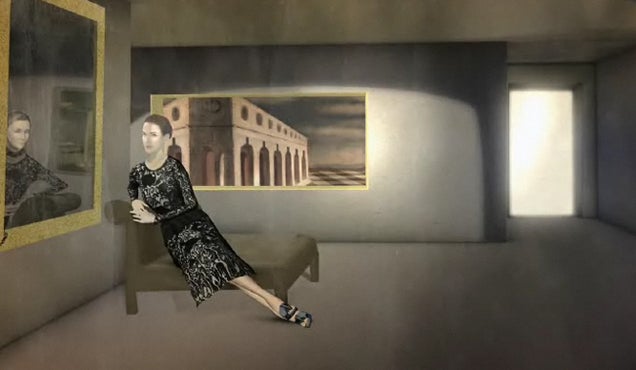 S
Back at the manse, the Lady of the house has yet to notice something is awry. Note that (DUM DUM DUM!) her
Prada bag
is missing.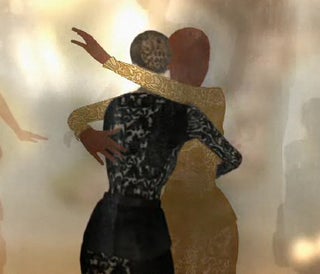 S
The Shadow returns from her adventures; The Lady embraces her.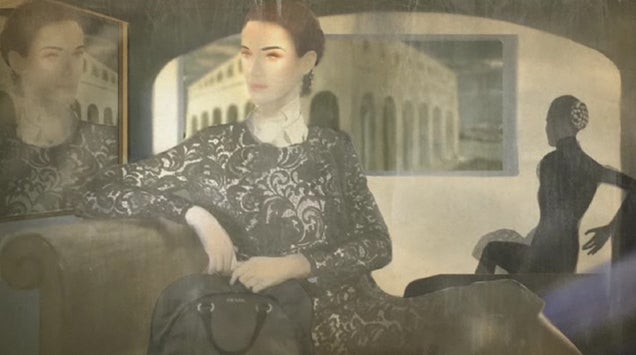 S
The Shadow returns to her seat in the back. The Lady's purse has magically reappeared. All is at it was in the beginning. All's well that ends well.
Moral Of The Story: Keep your eye on your Prada bag when shady characters are afoot.
Prada's New Animated Short Film for Fall 2008
[The Frisky]
Fallen Shadows
[Prada] Earlier:
Let's All Take Acid And Watch The New Prada Movie