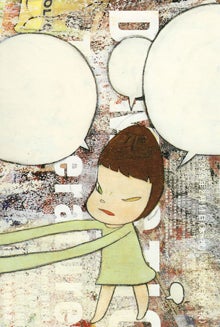 Best Comment of the Day, in response to
Something In The Way She Moves: Does A Woman's Gait Predict Her "Orgasmic Ability"?
: "This study was clearly conducted to ascertain the validity of the phrase 'hot to trot.' I would also suggest the kind scientists involved look into the following: 'grow-er, not a show-er.'" We say: that study will follow the "you know what they say about the size of his feet" research gets proper funding. •
Worst
in response to
Why Sarah Palin Incites Near-Violent Rage In Normally Reasonable Women
: "She's not even that hot. I'll vote for the HOTTER guy. He's actually qualified." We say: the point, ur missing it.
Oh! My God! I Miss You" />