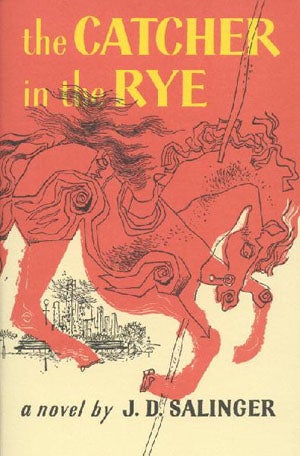 On Minnesota public radio today, a show called Midmorning
examined
the novels that are commonly taught in American high schools.
Catcher in the Rye
was upheld, alongside
To Kill A Mockingbird
, as books that are still relevant to today's teens, despite dealing with problems that are somewhat outdated. An example of a book that, while still prominent on most high school reading lists, is pretty unpopular, is
The Grapes of Wrath
. What was most interesting about the program were the many suggestions for new additions to the high school canon put forth by listeners who called in. My personal favorite mention was
In the Time of the Butterflies
, a story about three sisters set against the backdrop of the rise of the dictator Trujillo in the Dominican Republic.I actually read this book in high school, and it was one of the few novels that I felt really captured adolescent angst from the female perspective, while all the while illuminating a bit of history. It seems that illustrating accurately the kernel of teenage frustration is what keeps books relevant years after their publication. What books would you suggest adding to the high school canon?
Does Catcher In The Rye Still Resonate With Teens
[Minnesota Public Radio]