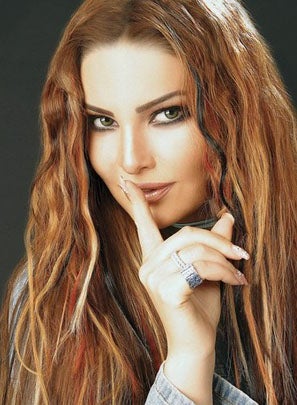 In late July, Lebanese pop star Suzanne Tamim
was stabbed
multiple times and her throat slashed in her well-appointed Dubai apartment. In a pulpy twist, an Egyptian billionaire and parliamentarian,
Hisham Talaat Mustafa
, has been charged with paying a hit man $2 million to kill Tamim, Mustafa's former lover. According to the English-language Egyptian weekly
Al-Ahram
, the indictment of Mustafa came as a surprise to many Egyptians, as
businessmen like Mustafa
are the "backbone of the [ruling] National Democratic Party." Of course, the ruling party is spinning the arrest as a clear sign that it is not biased towards businessmen. Alieddin Hilal, NDP secretary for media affairs, tells
Al-Ahram
, "the ruling party knows no cronyism and nobody in Egypt is above the law".What people were
not
shocked about was the crime itself. According to the
AP
, in Egypt, "Rumors abound of businessmen and politicians peddling out actresses and singers in prostitution rings. The frequent marriages and divorces of celebrities and businessmen make big news." Dubai brass are also pissed about the murder, because they're trying to change their image as the skanky Vegas of the Persian Gulf. "The emirate has recently cracked down on tourists going topless on beaches, and has launched a public anti-corruption effort." (Recall the
two British expats now facing
six years in the slammer for having sex on a Dubai beach). Anyway, it remains to be seen if the arrest of Mustafa will result in actual jail time. Some speculate that he's merely been arrested to show that Egypt is tough on upper class malfeasance, and that he will be acquitted when the case goes to trial. Considering the overwhelming evidence — police have pretty damning phone calls on record between Mustafa and the hit man — Tamim can have some postmortem justice.
Egypt Tycoon Held For Tamim Death
[BBC]
Pop Star's Slaying Turns Into Mideast Drama
[AP via MSNBC]
Not Business As Usual
[Al-Ahram] Earlier:
Couple Caught Having Sex On The Beach Face Six Years In The Slammer