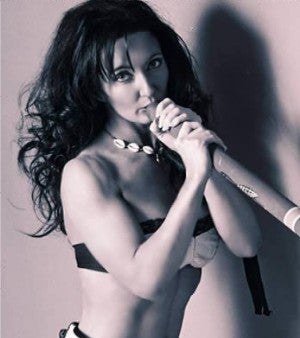 Indigenous Australian commentators are aghast that the Down Under version of the
Daring Book for Girls
teaches and encourages girls and young women to
learn and play the didgeridoo
, an instrument that is taboo for women to even touch.• A woman is suing a UK hospital over a C-section that was
performed
on her without effective pain relief. • Want to end your marriage? A company Japan employs "
professional seducers
" to tempt and film the husbands of women who are agitating to get a divorce. •• A reflexologist in England is
on trial
for allegedly sexually groping his female patients with his hands and using "illegal" vibrators as medical treatment. • A UN committee says that
sexual discrimination against women
is strong in the UK where women are underrepresented in Parliament, paid less than men, and being arrested and imprisoned for minor offenses. • A former porn addict and Christian pastor has created a website and number of sermons encouraging worshippers to have
great sex
because Jesus wants them to. • A new book titled
Taking Care Of Your Girls
aims to educate young women about
breast health
to ease fears about breast cancer in the future .• Holly Brudge, a 29-year-old woman from England, plans on becoming the
first woman
to skydive over Mount Everest. • A couple
got married
at the Starks and Menchinger Family Funeral Home in Michigan where the bridegroom works as the funeral director. (The couple had to reassure guests that no corpses would be in or near the wedding.) • A reunion of about 100 former
Playboy bunnies
(the women who worked at Playboy Clubs) took place in Chicago on Monday. Not surprisingly, Gloria Steinem didn't make an appearance. • Puppy videos are back! Watch
this little gray Schnauzer
play with his beloved toys.