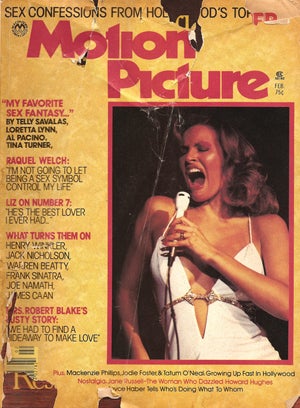 A dear friend who knows I adore this kind of crap gave me an issue of a magazine called
Motion Picture
, from February 1977. This publication cost 75¢ at the time, but was worth every penny! Because inside was the kind of scandalous stuff — right out of celebrities' mouths — that is truly priceless. The subject: Sex. The answers: Quite candid! When asked about their fantasies, both Elton John and Pam Grier replied that they'd like multiple partners. Pam wanted three dudes (one of whom was James Caan); Elton wanted "a crowd." Warren Beatty could
never
be involved with a girl who was not attractive. Oh, and he said, "It helps if she's stacked." Much more, after the jump.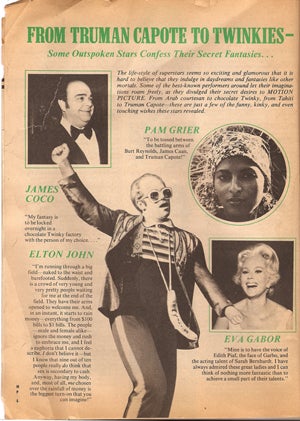 Just an idea of the awesome '70s graphic design. Elton is psyched to talk about sex!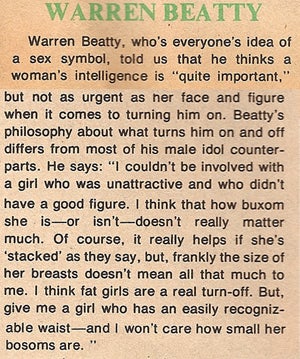 Warren Beatty discusses what turns him on. A definable waist is a must.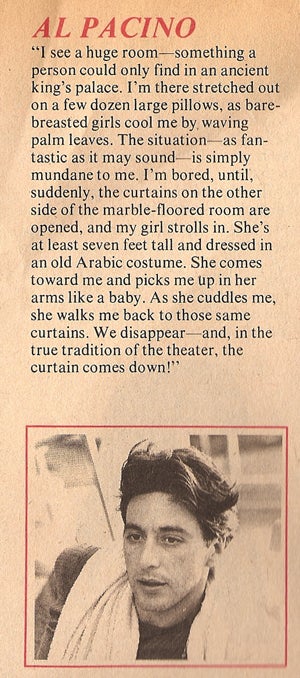 Al Pacino's fantasy involves boredom and a seven foot woman. Anyone care to deconstruct?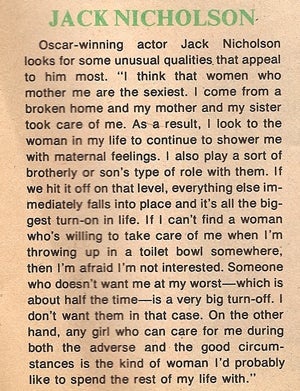 Jack Nicholson wants you to help him vomit. Any volunteers?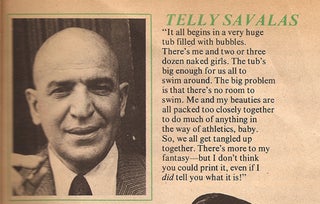 S
Two or three
dozen
naked women, Telly? Seriously?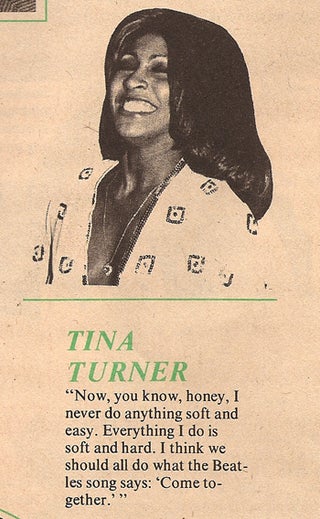 S
Tina Turner is awesome. That is all.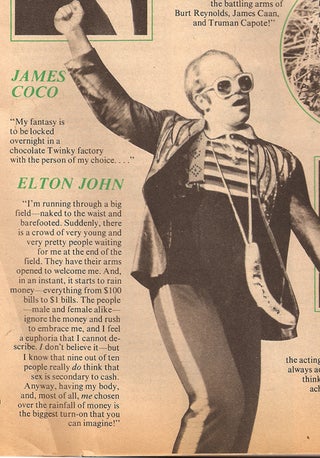 S
Elton John's theme song is Cheap Trick's "I Want You To Want Me."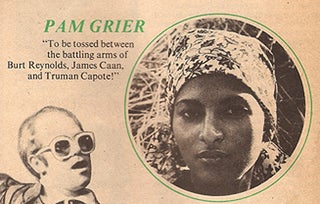 S
Dear Pam Grier, Did you hear the one about Truman Capote being gay?