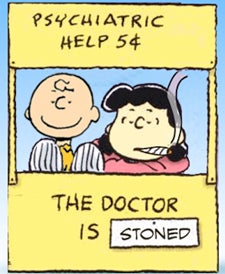 I just got back from my Tennessee vacation yesterday morning, which was kind of a bummer because I had so much fun, but the blow of returning to reality was softened by something kind of surreal. Last night, Pot Psychology was part of a comedy event in Brooklyn that also featured Sarah Silverman! I could not have been more stoked about it. That is, until I got stoned to the bone right before I got there, which turned out to be a horrible idea because when I arrived, the tiny venue was packed, which sparked a paranoia that made me totally spazz out, and I thought I might have to leave. But then I managed to calm down and was able to get on stage with Rich to introduce this "Highest of Pot Psychology" reel that he put together (which can be viewed after the jump). And I also got to talk to Sarah!The event is a weekly comedy show called Big Terrific - which is hosted/run by Gabe Liedman , Jenny Slate, and Max Silvestri - that happens every Thursday at Sound Fix in Williamsburg, Brooklyn. The full lineup was: BARON VAUGHN RICH JUZWIAK & TRACIE "SLUT MACHINE" EGAN (Pot Psychology) HEATHER LAWLESS TODD BARRY FRED ARMISEN SARAH SILVERMAN Sarah was super nice, and her set was hilarious.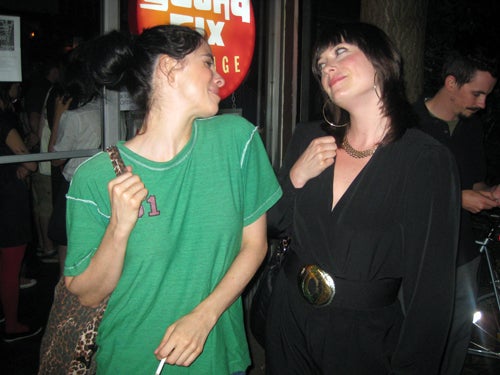 This was taken after it was all over and Rich and I weren't bugging out anymore.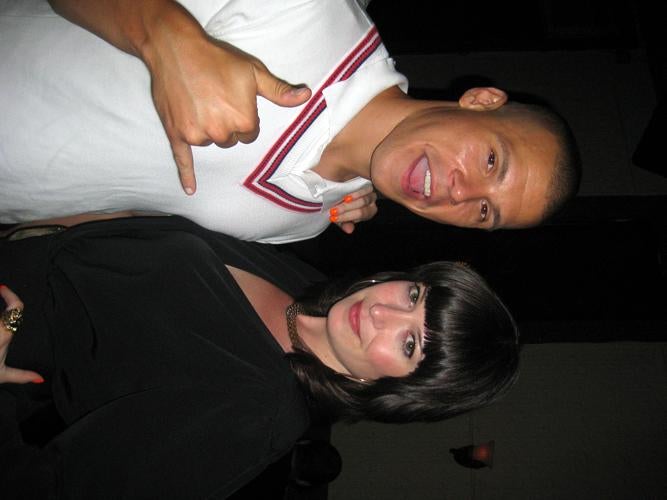 And here's the reel we showed:
The Highest of Pot Psychology from Pot Psychology on Vimeo .