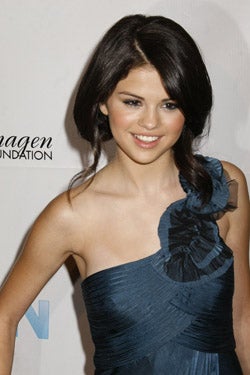 The Imagen Foundation, "honoring significant contributions of Latinos in the industry" held its 23rd annual awards ceremony last night in Beverly Hills. None of which explains why there were, like, 500 pictures of Selena Gomez, or why there were so many, many layered gowns on parade. The lace, the feathers, the sequins - after the jump!
The Good: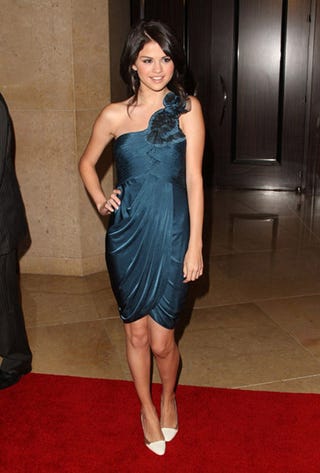 Hey, no one said Selena Gomez didn't look cute, just that there were a weird number of pics of her. Is she still poised to be "the new Miley" or has Disney chilled out?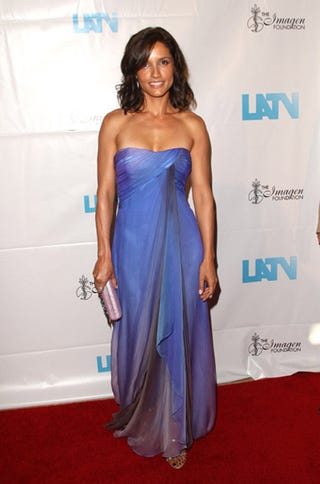 The grown woman in me thinks Leonor Varela's Grecian gown is kind of cheesy. The five-year-old in me thinks she looks like a beautiful princess.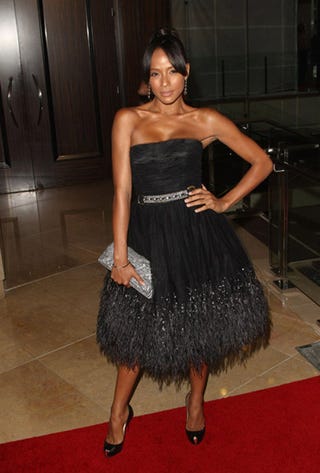 Call me crazy, I think Dania Ramirez's over-the-top avian-Vegas confection works! Yes, the belt is problematic, but it seems to scream... Holly Golightly goes to a Dali exhibition.
The Bad: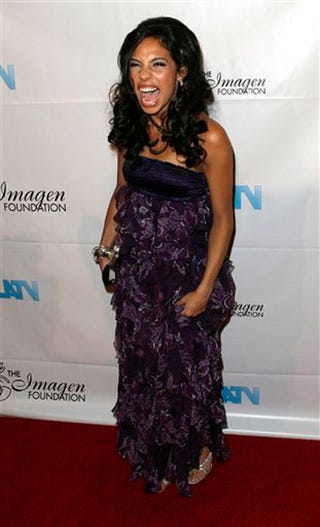 Daniella Polanco could have searched far and wide and not found anything more unflattering than this lace tablecloth meets Molly Ringwald's prom 'dress' from
Pretty in Pink.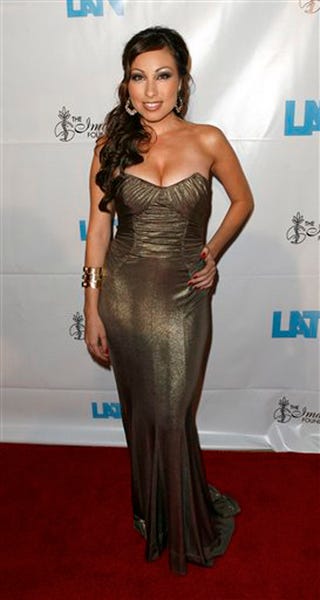 Yolanda Perez looks like she's coated in molten bronze. And yes, it looks painful.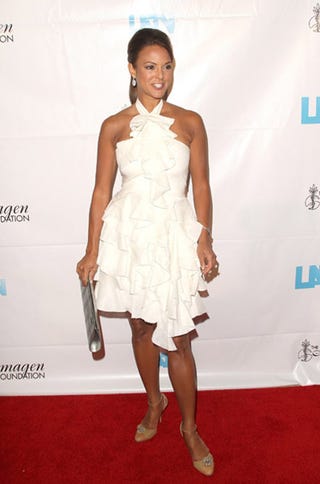 Eva La Rue is being slowly consumed by a giant ruffle. I think this could actually be darling without the hint of fussiness the jabot imparts.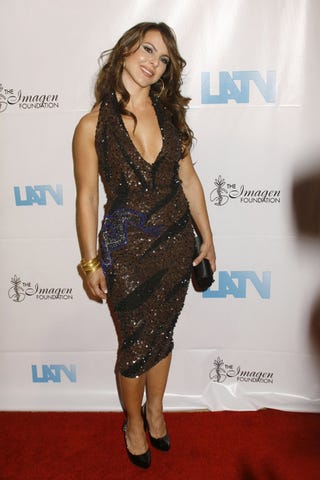 The former lounge singer in me also likes Kate del Castillo's sequined second skin, but sanity prevails.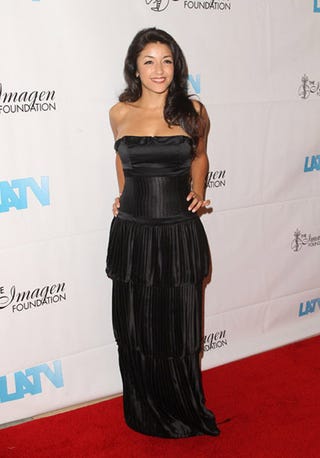 If one were to stack a number of muffin tin liners, the effect would be almost as unfortunate as Yvette Yates's skirt. Bold? Perhaps. But half of the virtue of courage is the possibility of failure, no?