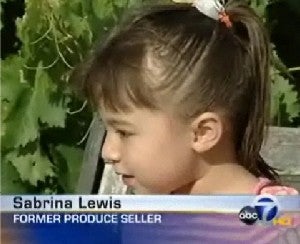 Local police in Clayton, CA
shut down
an 11-year-old girl's fruit and veggie stand, alleging that the stand was basically a gateway business to other things. • Saudis are starting to
speak out
against the ban on women drivers. • Pregnant women who
experience extreme stress
caused by situations like a natural disaster, terrorist attack, or sudden death in the family are more likely to give birth to a child who will develop schizophrenia, say researchers. •• There has been an 8% decrease in
Canadian teen girls who say they have had sex
, while the percentage of boys who say they have had sex has remained unchanged. • Legalized abortion in Mexico City, one of the few places in Mexico where abortion is legal,
may face a battle in the supreme court
over abortion's legality. • PETA says that one of its wealthy donors has expressed interest in
buying one SeaWorld park
, set all of the animals free into the wild, and replace them with animatronic and virtual displays. • A
new report
claims that African American girls are twice as likely to be hit as white girls by their teachers, and Native Americans and disabled children are the most likely to be abused by teachers and authorities at school. • Two elderly women in China who applied for permits to protest during the Olympics were told they would have to
face a year of forced labor
just for applying to protest.