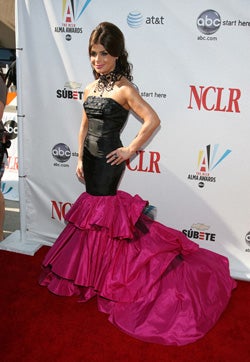 Happy Monday, friends, and welcome to last night's Alma Awards, the "Latino Entertainment Honors," at the Pasadena Civic Auditorium. What a red carpet! A time warpy Paula Abdul (left), a freakishly fit Jessica Alba, a helmet-haired Eva Longoria-Parker and hundreds more brought us one of the widest good-bad spectrums we've seen in a long time, with "Grecian Sacrifice" and "Poured-on Satin" warring for evening's top trend. The, Good, the Bad, the Ugly, post-jump!
The Good: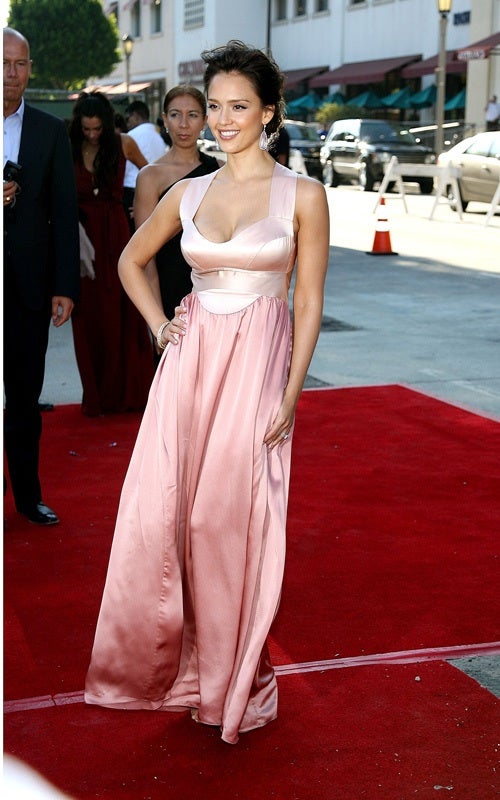 S
Um, didn't Jessica Alba have a baby about two seconds ago? Hollywood is messed up. But this gown is indeed lovely.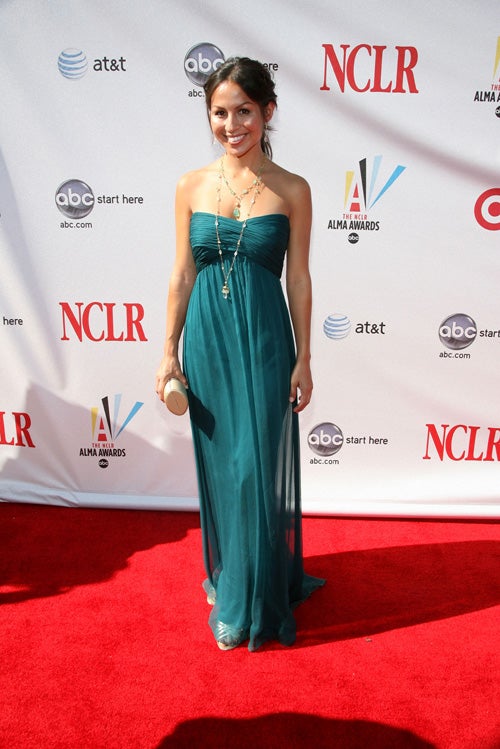 S
Actress Anjelah N. Johnson's turquoise sheath is Grecian done right.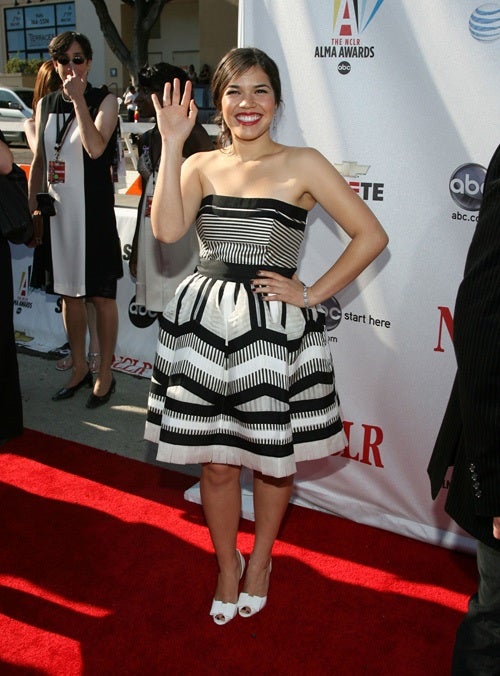 S
America Ferrera's black and white is fun and flirty and a nice break from all the Mount Olympus stuff on the red carpet.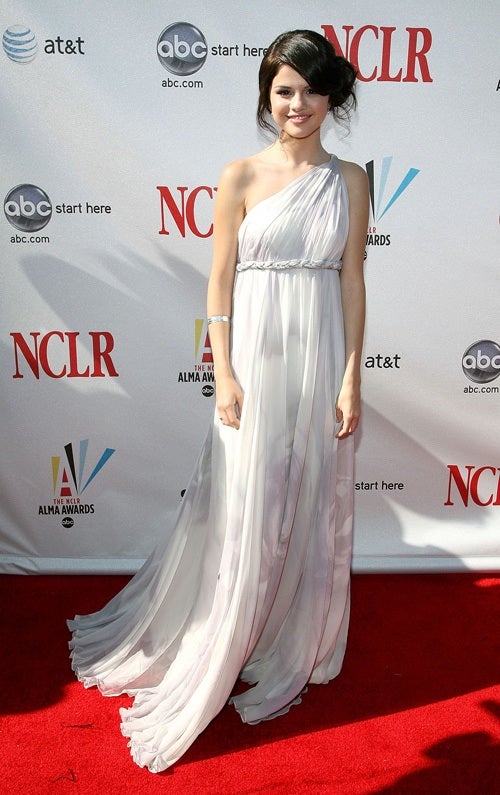 S
And...Selena Gomez takes us BACK to ancient Greece. It's also not lost on us that Disney's latest It Girl is in virginal white. But she does look lovely.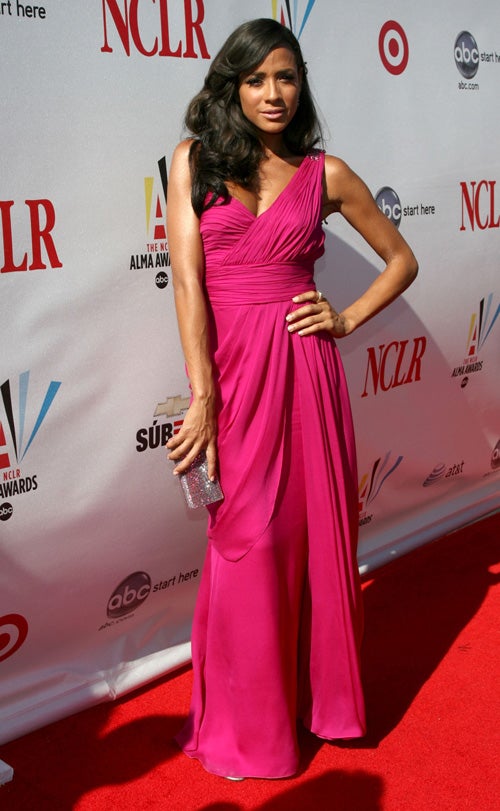 S
Dania Ramirez's posturing is a bit distracting, but you can still tell that she looks like a classic bombshell.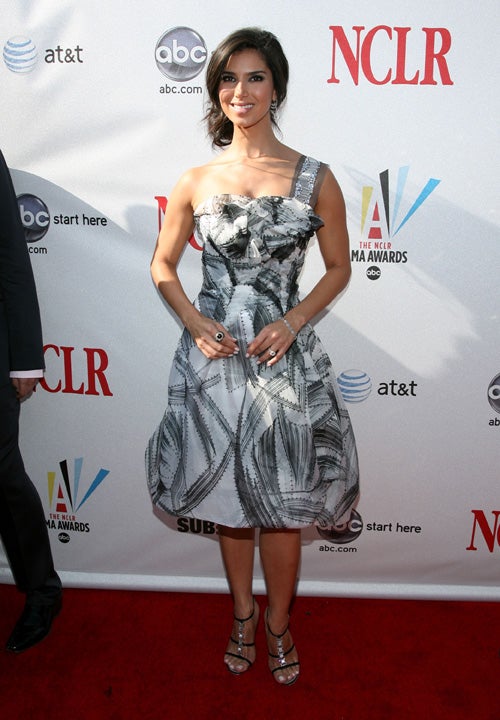 S
Actress Roselynn Sanchez looks fresh and cute in a puffball.
The Bad: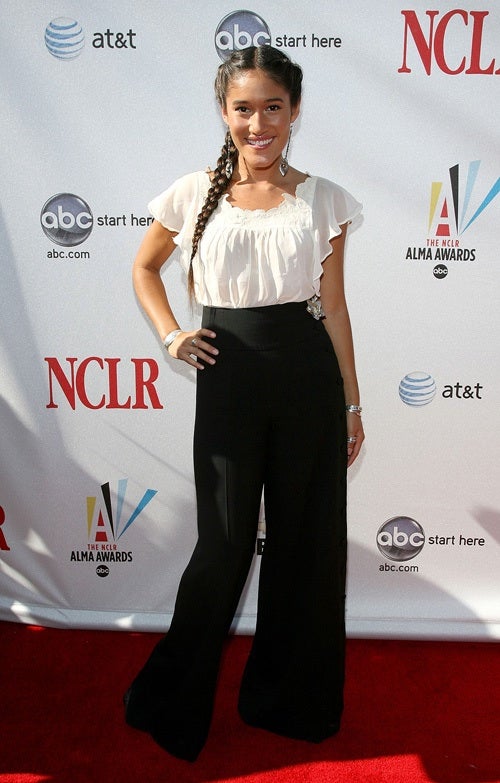 S
Q'orianka Kilcher's "Frida Goes to Studio 54" ensemble is confusing, ill-judged.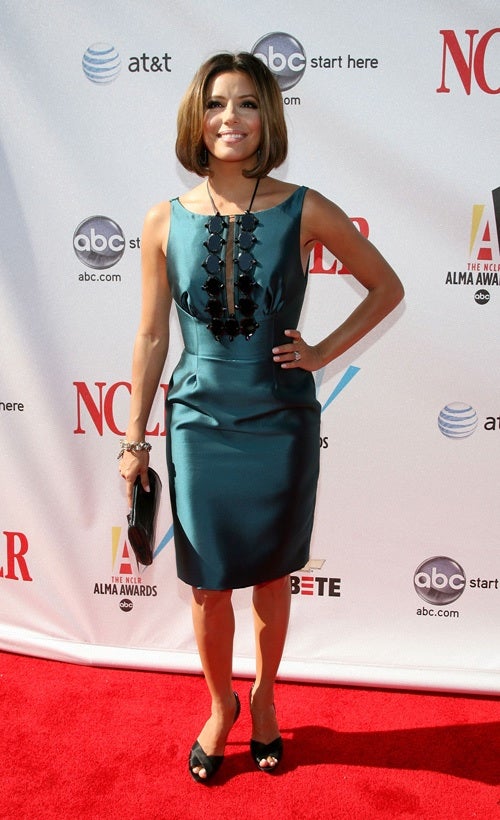 S
Eva Longoria-Parker's dress is bad on its own terms, but the helmet hair is the final nail in the coffin.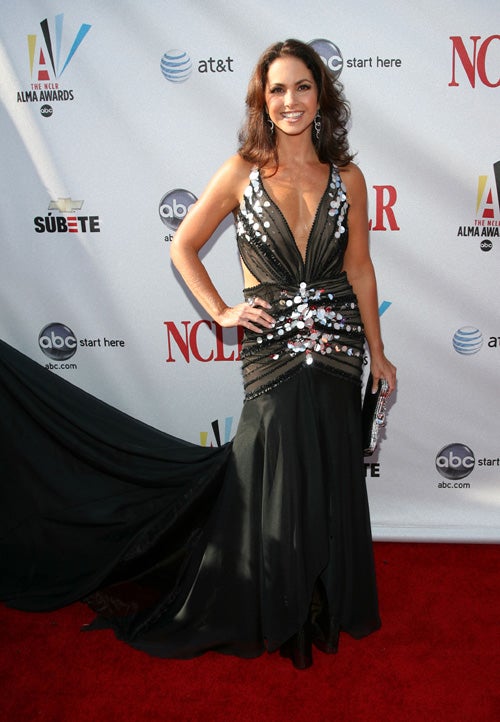 S
Singer Lucero's dramatic gown would be awesome if this were the Ziegfeld Follies circa 1918.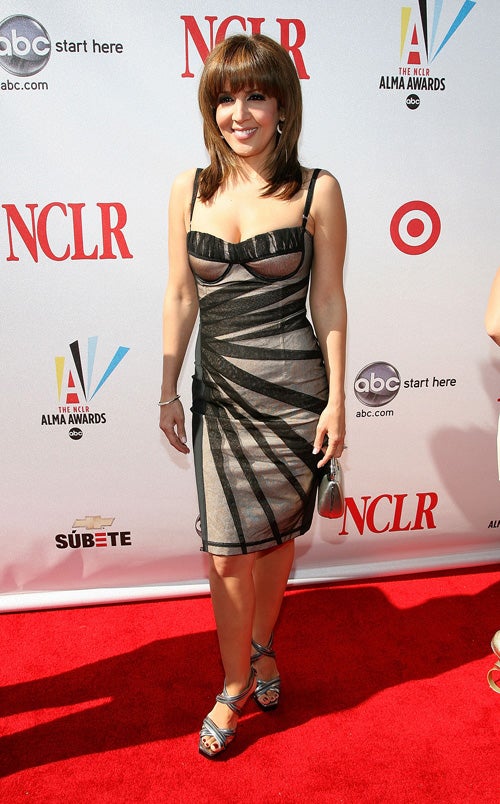 S
Note to world: This D&G dress is ugly. Please stop wearing it. Yes, Maria Canals-Barrera, we're looking at you.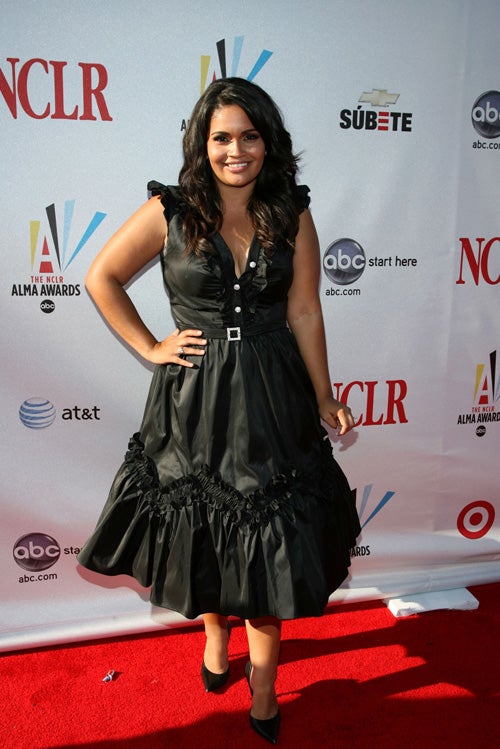 S
Carly Enriquez goes for waay too much pouf and ruffle on a small frame.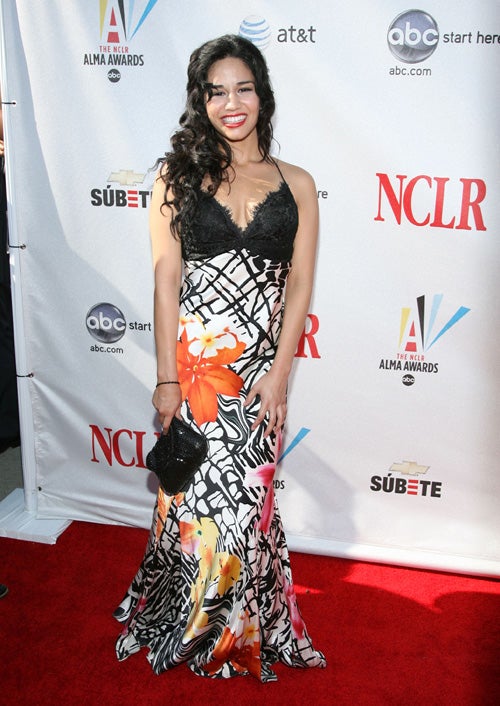 S
Actress Natalie Pena is sporting one of the ugliest prints ever seen.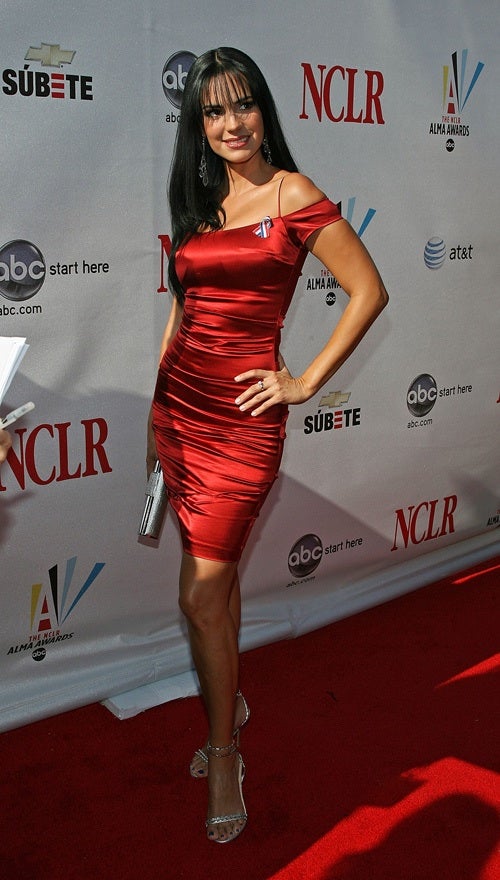 S
And if painted-on satin is your poison, here's Scarlet Ortiz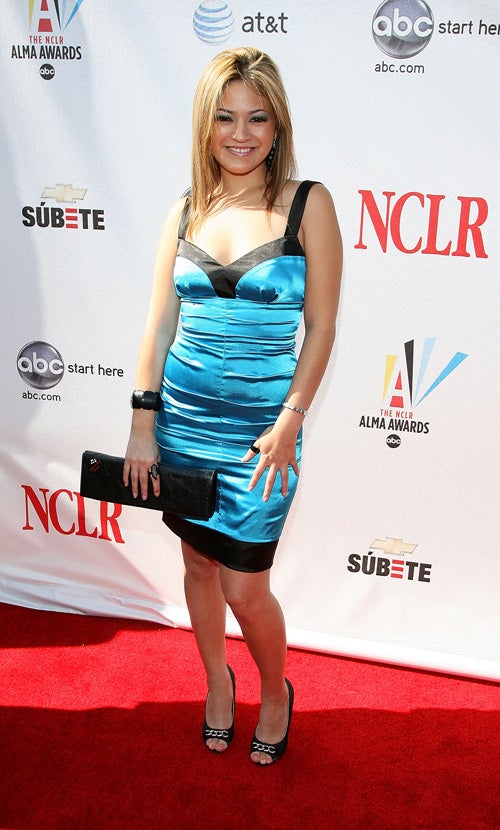 S
...and Myra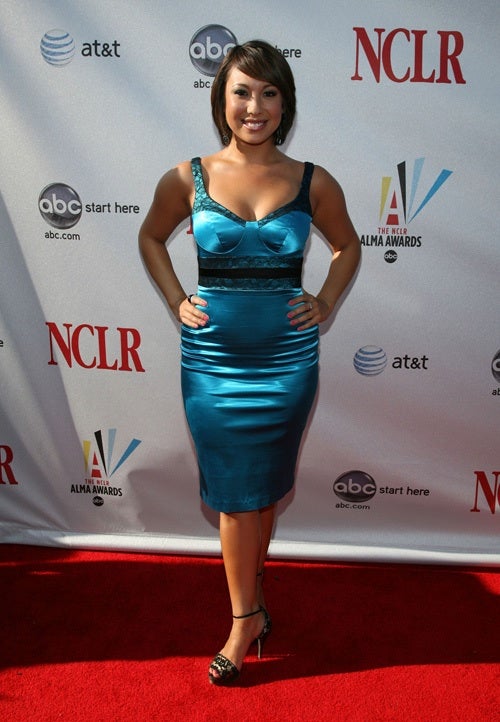 S
...and Cheryl Burke!
The Ugly: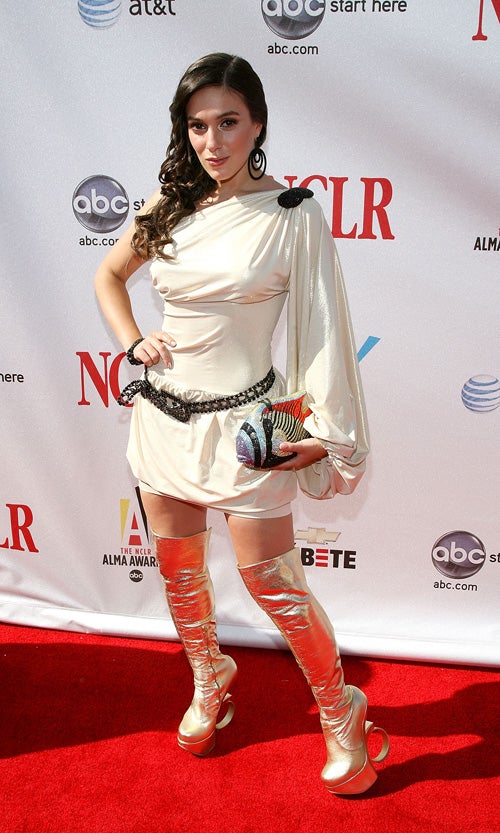 S
Actress Christina deRosa pretty much stomped away with this category.
Getty" />