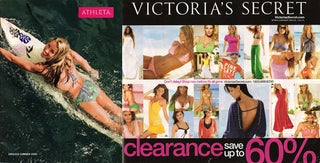 S
The other day, a certain mailbox contained both the
Athleta
and
Victoria's Secret
catalogs. These companies sell very similar products — that is, swimwear, workout and casual clothes for women — but they have very different approaches. An analysis, after the jump.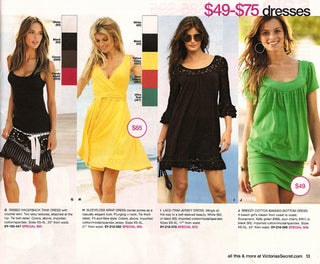 S
These are a few "casual" ensembles by Victoria's Secret. Cleavage is a focus in half of them, while the green number on the far right seems designed for immobility.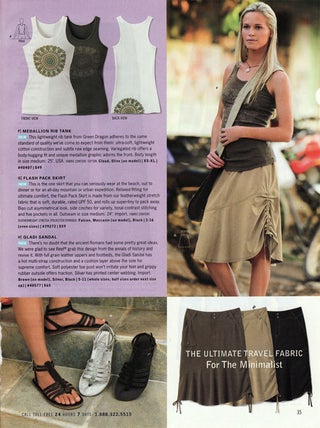 S
How Athleta does "casual": This woman is ready to walk Barcelona, hike Machu Picchu or have a glass of rosé in Rome. (A wee drab but functional.)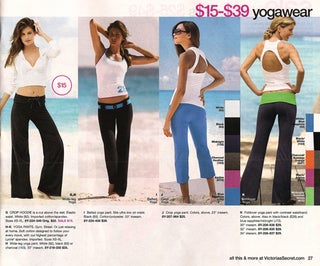 S
Vicky's workout routine: Pose like you know he's watching.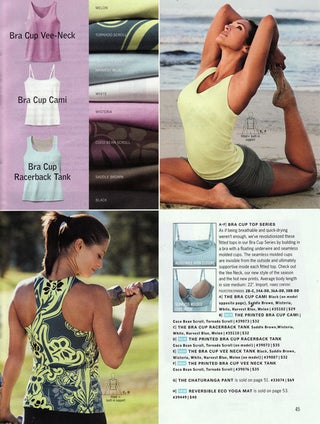 S
Athleta's workout routine: (Yoga) Pose like you know what you're doing.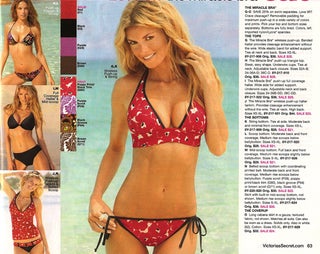 S
Victoria's Secret swimwear: Barely covers the breasts; designed to expose. Note how the ladies do not get wet but just hover
near
the water.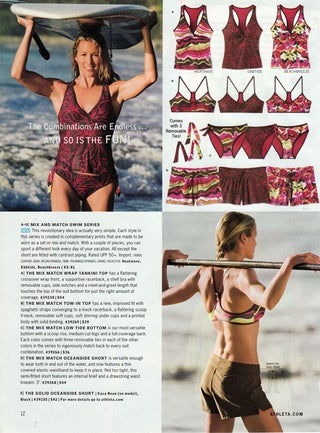 S
Athleta's swimwear: Designed to fit. Infers that a woman can actually enter the ocean in the garments.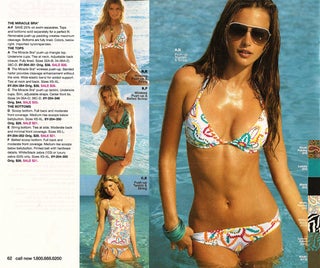 S
Another swimsuit shot: Vicky's ladies enter the water. Wearing sunglasses and bangles. But they still offer to thrust their breasts in your face and maybe even take off their bikini bottoms.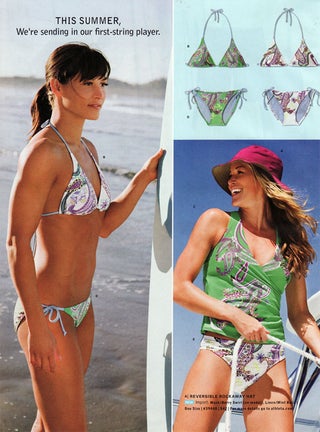 S
Another Athleta swimsuit shot: These women are too busy having fun to give a shit about you. [
Athleta
] [
Victoria's Secret
]