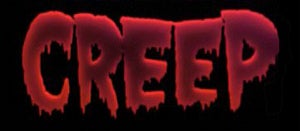 Today, the
New York Post
reported on a sleazoid named Arzillor Raihan who's been trolling around Manhattan, posing as a movie producer in order to lure women into dressing rooms at mall-type chain stores (H&M, Banana Republic, Urban Outfitters) by promising them roles in films, all so he can cop a feel. One of the women duped by Raihan (who alternately goes by "Jay"or "Ray") was
Missbehave magazine
editor Olivia Allin. She
blogged
about her experience with him (and also posted his cell phone number, which no longer works), in which she described spending "8 fucking hours trying on the fugliest outfits while this guy re-arranges my boobs (seriously) and plays with my hair…Yeah, I was freaked out. And yeah, I should have left sooner. But I was curious." After reading the description of this guy, it dawned on me that two Jezebel staffers had a run-in with the same dude last fall.
Back in October, Jennifer Gerson and I attended the Paper Magazine Nightlife Awards. She covered the event for
Jez
, and I
covered it for Gawker
. I wrote about how this dude who approached us immediately at the entrance when we first walked in. We just thought he was some annoying networker, so we kind of forgot about him as soon as we walked away from him while he was in mid-sentence. Then after the awards, he came to bother us again, mentioning something about being in the movie business, and inviting us to a penthouse party he was throwing that night with some club owners. (The same club owners who won the big award that night for like, club owners of the year or some shit.) We never saw him with any friends; he was always alone. We were totally annoyed with him because Jennifer and I were trying to talk to each other and he kept interrupting us, telling Jennifer that he would make her famous. In the end, we literally had to tell him to go away. After I wrote about that encounter, one of the commenters on the post relayed
her story
of being sleazed upon by the same fucking dude, but for her, it was in the Prada store in SoHo. What's with this guy!? Some of the girls Raihan has groped have gone to the cops, but were basically shooed away, because his offenses "didn't amount to much more than misdemeanors." So we have to wait for him to actually rape a girl (if he hasn't already) before anything gets done? Anyway, ladies, don't go into dressing rooms with strangers, and if someone "discovering" you for a movie role seems too good to be true, it most definitely is.
Gals Cast Filmmaker As Pervert
[NY Post] Related: Predator Alert! [Missbehave]
'Paper' Magazine's Nightlife Awards
[Gawker]