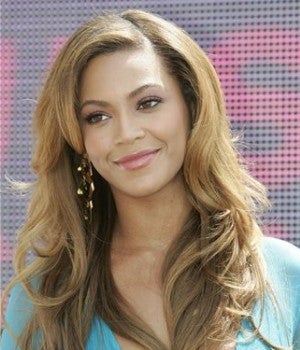 Re: The Beyonce L'Oreal skin-lightening accusations, L'Oreal
denies
lightening Beyonce. This isn't the first time that Beyonce's possible whitewashing has
been attributed
to her naturally light skin, what do you think? • Speaking of beautiful women: Researchers have found that beauty salons are an
effective place
to spread awareness about strokes. Using beauty salons as a place to raise awareness is
so hot right now
. • Cross-species
friendships
sure are a popular theme for children movies.Some doctors in England are
prescribing antidepressants
for women who suffer from PMS (and show no depressed traits). • A play titled
This Wide Night
deals with the pain that some women go through when they are
released from prison
because of a lack of prison aftercare. • JC Penny launches an online RPG,
Dork Dodge
, to appeal to "
fashion-conscious women
" entering their first year of college by using real-life awkward moments of college life as a basis of the game. • Women athletes will
make up
45% of the Olympic competitors in Beijing. • Disney rebrands Toon Disney into
Disney XD
, a channel that will appeal more to boys ages 6 to 14 by including more masculine gender stereotypes! •
Robert Hazard
, the musician who wrote Cyndi Lauper's 1983 hit, "Girls Just Wanna Have Fun", died today at the age of 59. • A small, unscientific survey has found that most women lie to avoid
hurting someone's feeling
, not necessarily to avoid getting out of trouble. * Young children (and women) in Afghanistan are
being raped
as the security situation of the country continues to deteriorate. • A female high school football player on a male-dominated team is
suing her former coach
who she claims made her practice without safety equipment (which her male peers had) resulting in getting her clavicle broken. • A 54-year-old grandma was
arrested for child abuse
after she took her 3-year-old granddaughter out for a joy ride (and "some air") by letting her sit on the roof of her car as she drove around.